Articles
Review of the Panasonic Lumix GH5 in Ikelite Housing
By Joanna Lentini, July 28, 2017 @ 04:00 AM (EST)
Editor's Note: We would like to thank Backscatter for providing the Panasonic Lumix GH5, Olympus M.Zuiko 8mm f/1.8 Fisheye Pro lens, Panasonic Leica DG Macro-Elmarit 45mm f/2.8 lens, and additional accessories; and Ikelite for providing the 200DL housing for the GH5, which were used in this review.

Shooting a baitball in Bonaire with the Panasonic GH5 in Ikelite housing
Unless you've spent the last few years with your head buried in the sand, you'll have noticed the mirrorless revolution steadily transforming the world of imaging. It turns out that wrenching the mirror out of a DSLR doesn't just make it much less bulky; it also creates a completely new kind of camera—the "hybrid," a camera designed to cater to the needs of both still photographers and video shooters.
Few cameras embody this new paradigm more completely than the new Panasonic Lumix GH5 ($2,000). On paper, this flagship mirrorless doesn't just sound like a well-equipped picture-taking tool, with its 20-megapixel sensor, up to 12fps continuous shooting, contrast-detect autofocus, and high-resolution 3.68Mdot electronic viewfinder; the video specs are also enough to make your average DSLR user green with envy: up to 4K/60p using the full sensor width, Full HD up to 180p, and a whole host of advanced video features the likes of which you normally only find on dedicated camcorders.
With the success of the GH4 before it, underwater housing manufacturers have been quick to embrace the new model, and Ikelite were at the front of the pack with their 200DL housing for the GH5 ($1,695), which features the company's new Dry Lock port mount (hence the name), new corrosion-resistant ABS-PC and Lexan construction, and videocentric ergonomics.
All that remained was to get this promising combo into the water to see whether the highly anticipated GH5 lived up to the lofty expectations. Traveling to the island of Bonaire in the southern Caribbean Sea, I also had with me an Olympus 8mm fisheye lens, a Panasonic Leica 45mm macro lens, dual Big Blue lights for video, and a pair of Ikelite strobes to take care of still photography duties.
1. Overview of the Panasonic GH5
While the outer changes are slight, the GH5 is a completely different beast internally, boasting significant improvements over its predecessor
GH4 users will notice the physical differences between the GH5 and its predecessor: the new camera is a little larger, the control layout has changed, and the pop-up flash has been removed. Panasonic has also thoughtfully added a second SD card slot, which can be configured in various ways, not just to increase capacity. You can also choose to write data to both cards at once, thereby creating a backup copy, or even set the camera to store video on one card and photos on the other. This is a hybrid after all.
While the outer changes are slight, the GH5 is a completely different beast internally, boasting significant improvements over its predecessor. On the video side, perhaps the most significant is the use of the full width of the sensor for 4K capture, which means lenses will provide the same field of view as they were intended to—an enormous plus, particularly when shooting wide-angle underwater. Astonishingly, this feat is achieved by no other mirrorless or DSLR camera on the market.
But the 4K story doesn't end there. While the GH4 could record 4K at 30p to SD card, the GH5 can capture 4K at 60p internally. This allows underwater fimmakers to capture smooth footage of fast-moving subjects like sharks, or alternatively slow down playback to 30p for a more-dramatic cinematic feel—smoothing out any wobbles in the process. That's a benefit that only users of the $6,000 Canon EOS 1D X Mark II have been enjoying until now!
The GH5 records 4K/60p in 4:2:0 8-bit color, but it is also capable of capturing 4K/30p in 4:2:2 10-bit color, and if you hook up an external recorder via the HDMI socket, 4K/60p in 4:2:2 10-bit color. The technicalities of 4:2:2 10-bit color are too involved to get into here, but essentially the footage captured gives you more latitude to adjust color in post-processing with minimal loss of quality, and less pronounced artifacts such as banding in blue water. (Read more about 4:2:0 8-bit vs 4:2:2 10-bit color in our article, "First Impressions: Panasonic GH5.")
To top it off, unlike the vast majority of video-capable cameras, the GH5 is bristling with features and video-industry standard tools to assist in capturing great video: "focus peaking" to help you get focus spot on, and "zebras," "waveform" and "vectorscope" to assist in nailing exposure. Also, with Auto ISO in manual video mode, ISO can be set automatically by the camera, while the highs and lows can be specified. Incidentallly, unlike many DSLRs, the GH5 doesn't impose any limit on the length of your clips—you can keep on shooting until there's no juice left in either your battery or your memory cards.
For underwater photographers, perhaps the most important upgrade in the GH5, aside from the increased sensor resolution, is continuous shooting. Not only has the frame rate increased from 7fps to 9fps with autofocus (12fps without), but there's now a huge RAW buffer of around 100 shots—virtually guaranteeing you nail the perfect composition no matter how fast the action.
The Micro Four Thirds lens ecosystem contains a full range of glass (Panasonic, Leica and Olympus) covering the focal lengths preferred by underwater shooters. I tested the GH5 with two lenses: the Olympus M.Zuiko 8mm f/1.8 Fisheye Pro ($1000) and the Panasonic Leica DG Macro-Elmarit 45mm f/2.8 ($800). The Micro Four Thirds sensor on the GH5 has a crop factor of 2, so these lenses were equivalent, respectively, to a 16mm fisheye and a 90mm macro on a full-frame camera.

Highlights of the Panasonic GH5
Sensor: 20.3-megapixel Micro Four Thirds (17.3 x 13.0 mm) without low-pass filter
Image stabilization: 5-axis in-body (combines with in-lens stabilization)
Continuous shooting: 9fps with AF (12fps no AF), 100-shot RAW buffer
Autofocus: 225 points
White balance: 4 custom settings
4K from full sensor width (oversampled from 5K)
Max video resolution: 4K/60p 4:2:0 8-bit (150Mbps), 4K/30p 4:2:2 10-bit (150Mbps), and 1080/60p 4:2:0 8-bit (100Mbps) internally, and 4K/60p 4:2:2 10-bit (150Mbps) externally
4K video formats: UHD (3840 x 2160 pixels) 60p/30p and DCI (4096 x 2160 pixels) 48p/24p
Variable Frame Rate (VFR) mode: up to 1080/180p (7.5x slow motion)
4K Photo (up to 60fps) and 6K Photo (up to 30fps)
Flash sync speed: 1/250s
Viewfinder: 3.68Mdot resolution, 0.76x magnification
Storage: Dual SD/SDHC/SDXC (UHS-II) cards
Wi-Fi, NFC and Bluetooth
Battery: DMW-BLF19 (same as GH4)
With a RAW buffer of around 100 shots, the GH5 virtually guarantees you capture the fast action
2. Overview of the Ikelite Housing for the Panasonic GH5
The new Dry Lock port system is designed to reduce the risk of water dripping onto the camera when changing lenses and ports
In recent years, Ikelite has transitioned from their signature all-transparent housings to a new design where the shell of the housing is made of an opaque ABS-PC blend and only the back is clear. The white-colored shell material isn't just corrosion-resistant and durable; it also keeps the camera running cooler in hot and sunny climates. The see-through rear, of course, gives you added peace of mind, knowing that your precious GH5 is safe and secure inside.
For GH4 users thinking about upgrading to the GH5, it is important to note that Ikelite's housing for the GH4 is not compatible with the GH5 due to significant external changes in the new model.

Dry Lock Port System
The GH5 housing features the new Dry Lock (DL) port system Ikelite recently introduced in its latest DSLR housings. Aimed at improving on their earlier Four Lock (FL) design, the new port system is designed to reduce the risk of water dripping onto the camera when changing lenses and ports. While most O-rings sit on the interior of the housing's opening, the new system keeps things dry by positioning the O-ring on the outside of the mount—well away from the camera's sensor. The DL system is also able to accommodate lenses up to 105mm in diameter as opposed to 86mm with the FL system.
Since ports designed for the FL system aren't compatible with the new housing, users that don't want to let go of their legacy ports have the option of converting to the FL system by removing the DL mount and adding four port locks. While this conversion can be done by the user, if you want to convert back to the DL system later, Ikelite will have to do it for you to ensure the integrity of the housing. The new port system is definitely an improvement over the old one, however, so we'd recommend biting the bullet and switching over your ports.
Highlights of the Ikelite 200DL Housing for the GH5
Access to all important camera functions, including six custom buttons
Extra large soft-touch zoom knob for smooth video zooming
Laser-etched control symbols, which cannot fade or rub off
Dry Lock (DL) port system
Included vacuum valve
Quick install camera mount plate provides access to battery and memory cards
Optional TTL Kit for use with Ikelite DS-series strobes
Included aluminum base with left quick release handle (right handle sold separately)
Depth-rated to 200 feet (60 meters)

Vacuum Valve
The Ikelite housing ships as standard with a vacuum valve, which is situated on the side of the housing. Using a pump and gauge (not included), one can then easily determine if the housing has a leak. Ikelite recommends leaving the hose and gauge attached overnight, and checking for a change in pressure in the morning to be absolutely sure there are no leaks. Of course, this is not always practical and is perhaps overkill, but if you have your housing set up the evening before diving, it can't hurt to be sure. If the housing is compromised, the gauge will move towards zero after releasing the pump

Strobe Options
With their new housings, Ikelite has opted to provide the maximum flexibility when it comes to strobe connections. This makes particular sense in the case of the GH5 since there's no pop-up flash and connecting strobes requires some sort of trigger.
The housing includes Ikelite's ICS-5 bulkhead connector for triggering Ikelite and non-Ikelite strobes (Inon, Sea&Sea, Nikonos) in manual exposure modes via an electrical connection. Users who want to have automatic TTL exposure via Ikelite DS-series strobes, such as the DS161s that were included with my rig, just need to install the optional PT1K TTL kit ($375).

Shooting TTL with the Ikelite DS161s nailed exposure effortlessly

Lenses and Ports
For the Olympus 8mm, I configured the housing with Ikelite's 8-inch dome port. As this is a very wide fisheye lens, I needed to remove the dome port shade in order to avoid having it show up in the frame. The shade is easily removed, but as it becomes fully exposed, extra care is required when handling it—a particular challenge given some of the treacherous shore entries that laid ahead in Bonaire. While the neoprene dome port cover can still be used, it does not fit snugly without the shade, and needs to be held in place. A smaller dome port could be used, but I made the best of what I had available.
For the Panasonic Leica 45mm, I used Ikelite's flat macro port. For macro subjects, I usually shoot with a 100mm lens on a cropped-sensor DLSR (160mm equivalent), so the 45mm (90mm equivalent) took a little getting used to. When approaching marine life, extra care was needed given the close proximity required.
The Panasonic Lumix G 8mm f/3.5 Fisheye was also made available for this review, but could not be used with the Ikelite housing because it sat too far back in the housing and captured the inside of the housing around the edges of the frame. This problem didn't occur with the Olympus 8mm because of the longer lens barrel.
3. Ikelite Housing Ergonomics and Handling
After a couple of dives with the housing, the controls felt like second nature. All major camera functions very accessible, and the knobs are large and easily operated
While I personally don't usually shoot with an Ikelite housing, I really enjoyed the new experience. I loved the clear design of the housing's back, as it enabled me to check for debris on the O-ring and ensure it was correctly aligned—something I stress over more than most. Also, as both the camera and the housing were new territory for me, the ability to see the camera made a world of difference.
The housing features side and top locking mechanisms, and in conjunction with Ikelite's new port system and the vacuum valve option, I was relaxed and confident when submerging the gear. As expected, there were a few things to get used to, but after a couple of dives with the housing, the controls felt like second nature. All major camera functions very accessible, and the knobs are large and easily operated. With all six of the camera's custom function buttons accessible on the Ikelite housing, it's a breeze to set up your GH5 rig to fit the way you work.
The Ikelite GH5 housing comes with one handle as standard, with the option to add a second—and the review system featured both. I was surprised to discover that the handles had a much more comfortable grip than I am used to, and the housing felt very sturdy while shooting. The button labeling is easy to read on the transparent back, and it's good to know that being laser etched, they won't rub off over time, an all-too-common problem on underwater housings.
Some housing manufacturers make it impossible to change the battery or replace the SD card (or cards in this case) without removing the camera mount plate, so being able to do this was an added benefit that I appreciated with repeated dives. It was a little tricky, though, as the camera—with mount plate attached—would slide out if the housing was open and tilted slightly.

A reef scene shot with the Olympus 8mm fisheye lens
4. Video with the Panasonic GH5: White Balancing, Low-Light Performance, and Autofocus
White Balancing
The GH5 expertly performed the crucial task of correctly capturing a white balance, resulting in impressively accurate colors
Given the detailed color information that the GH5 is capable of capturing at high resolutions and frame rates, recording colors accurately in-camera is essential for producing high-quality footage that only requires minimal correction in post-production. That means being able to do accurate white balancing at different depths without having to resort to using filters. Unlike many cameras, the GH4 included, I found the GH5 expertly performed the crucial task of correctly capturing a white balance, resulting in impressively accurate colors.
White balancing on the GH5 couldn't be easier: Hit the WB button, then select one of the four preset slots at your disposal. Next, press the up button and then be sure to click on the Set button. It's a little unintuitive at first, and required a less cursory study of the manual, but once I got the hang of it, I found presetting the white balance second nature.
The ability to store accurate white balance settings for different depths proved to be very handy—especially when descending quickly on something interesting—and it was then easy to tweak a preset setting as needed. During my dives in Bonaire, I frequently switched between ambient light and video lights on the same dive, so having so many white balance presets available was also very welcome.

4K highlight reel shot with the Panasonic GH5 in Ikelite housing

Low-Light Performance
The sun is always shining in Bonaire, and as a result there are very few places where one encounters low-light situations. For the purposes of testing the GH5, however, I found a small pier at the dive site "Something Special" and made my way there in the late afternoon.
I was pleased with the results, with the footage captured (see 1:23–1:39 in the highlight reel above) showing well-controlled noise, good overall detail and vibrant colors. The improved low-light performance and sharpness over the GH4 can be attributed to the removal of the low-pass filter from the GH5's sensor.

Autofocus
Shooting an overwhelming majority of wide-angle and medium-sized subjects in Bonaire—fish schools, coral heads, and turtles—I found autofocus to be quick and accurate. By contrast, a degree of autofocus hunting made shooting macro subjects handheld more challenging, though still workable.
While I didn't experience any issues per se, some users have reported unreliable behavior (topside) when using continuous autofocus while shooting video. (Apparently, these issues are more apparent when recording in 30p, and I primarily shot in 60p.) In any event, recording with continuous autofocus is a big ask in general, especially with marine subjects, so it's best avoided anyway. Instead, the better approach is locking focus and making use of depth of field.

The GH5 snapped to focus well when recording wide-angle scenes
5. Video with the Panasonic GH5: 4K/60p Recording, Video Tools, and Battery Life
4K/60p Recording
The footage captured by the GH5—of a baitball or a turtle gliding through the water—slowed down to half speed, is simply breathtaking
One of the standout features of the GH5 is its ability to record 4K/60p to an internal card, allowing footage to be played back in slow motion. We've mentioned it already, but it's worth repeating: That's a trick only the Canon EOS-1D X Mark II, costing three times as much, is able to perform.
When viewed on a large 4K-capable TV, the footage captured by the GH5—of a baitball or a turtle gliding through the water—slowed down to half speed, is simply breathtaking. As well as having that awesome cinematic feel, the footage seems more professional too, as any wobbles not taken care of by the camera's image stabilization system are smoothed out.

Focus Peaking
Available in Manual Focus mode, focus peaking superimposes on the LCD/EVF a colored outline around the in-focus edges of your subject. Users can select a color of their choice for the outline, and red is the logical choice when shooting underwater.
Focus peaking is an absolutely vital tool in many situations where judging critical focus would otherwise be difficult, or a completely hit-and-miss affair. I found that it's so useful when shooting video that you wonder why it's such an exotic feature. It's particularly important with macro work—whether you're a videographer or photographer—when it's nearly impossible to tell if the tiny critter you're shooting is sharp.
With focus peaking, since it only works in MF mode, the only real challenge is setting up the various customizable buttons to allow you to switch easily between AF and MF modes, according to your preferred way of working.

Focus peaking made it a breeze to shoot this sharknose goby with the Panasonic Leica 45mm macro lens

Zebra Striping and More
In addition to focus peaking, the GH5 provides various exposure aids that you normally only find on professional cinema camera gear: zebra pattern, waveform monitor, and vector scope. When zebra striping is enabled, diagonal moving lines appear in areas of the frame that are overexposed. The waveform monitor and vector scope are overlaps—similar to the more common histogram—that provide information about luminance levels across the image and hue/saturation, respectively.
Given the dynamic nature of the underwater environment, these video tools will be of most interest to more-seasoned filmmakers, but for the rest of us, they're still nice to have—pro-level features to explore as we become more accomplished.

Battery Life
Panasonic hasn't increased the capacity of the battery in the GH5—it's the same one used in its predecessor. While this is a bonus for GH4 users—and the planet—it means the rated shots per charge fell from 530 to 410. Video seems to be is similarly impacted, and for me, shooting with one battery proved to be a bit challenging as I couldn't seem to get through two dives shooting strictly video. Unfortunately, for the review, I didn't have the luxury of extra batteries, but video shooters should keep this in mind.
6. Photography with the Panasonic GH5
The GH5 gave an assured performance tackling all of the various underwater photo subjects Bonaire had to offer
The GH5 gave an assured performance tackling all of the various underwater photo subjects Bonaire had to offer, from fish schools, turtles, octopuses, frogfish, and seahorses, to stunning coral gardens with barrel sponges and large coral bommies. Images taken with the GH5 appeared extremely sharp and detailed, presumably as a result of the removal of the anti-aliasing filter.
Dynamic range and high-ISO performance were also very good, considering the size of the Micro Four Thirds sensor, even if it cannot quite compare to that offered by full-frame DSLRs. Images had vibrant colors and imperceptible noise up to ISO 800, and noise levels were still well-controlled at ISO 1600 and 3200, with only a little loss of detail and muddying of colors.
While I didn't have the opportunity to photograph very fast-moving marine life, the GH5's ability to shoot 9fps with autofocus should mean great results in situations that require you to "spray and pray."

A sea turtle surfaces for a breath, shot with the Olympus 8mm fisheye lens

TTL with the Ikelite DS161s
Shooting with two Ikelite DS161 strobes and dome diffusers was an absolute joy. This was my first time shooting with these strobes, and I could not have been happier with the even spread of light they produced and their warm, natural quality. I used TTL for about three-quarters of the images, and for both macro and wide-angle photography. Automatic exposure was accurate almost every time, and it was easy to tweak where necessary to get it perfect. The strobes will last quite a few dives as they can fire off 225 full flashes per battery charge. They also recycle at an impressively fast rate of 1.5 seconds (at full power).
The DS161 strobe also comes equipped with a 500-lumen video light, which has 10 levels of brightness. This proved to be ideal for macro, fill lighting, and as a focus light for small critters. The video light can be set to automatically turn off when the flash fires, to ensure there is no impact on the image. It's worth noting that while they are on the heavier and larger side, the ability to separate the strobe into two pieces is convenient for traveling.

The continuous light feature on the DS161 comes in handy for getting focus spot on when shooting critters like this goby

4K/6K Photo
If 12fps continuous shooting doesn't cut it for you, the GH5 has another trick up its sleeves with the 4K/6K Photo mode, which allows you to shoot at 60fps or 30fps and extract 8MP or 18MP stills, respectively, from the footage. It sounds a bit like a gimmick, and it is, but I was impressed with how easy it was to execute and with the quality of the resulting images.

With the 6K Photo mode, I shot this baitball at 30fps and then extracted a high-quality 18MP image
7. Who Should Consider the Panasonic GH5 in Ikelite Housing?
The GH5's ability to shoot 4K/60p video and capture white balance correctly is a game changer
The Panasonic GH5 is a hybrid camera aimed at the hybrid shooter, and in this regard, it's in a class of its own among mirrorless cameras. At the same time, while there are one or two DSLRs that can compete in terms of video specifications—and produce higher-resolution, better-quality stills, particularly in low light—these options will put a much bigger dent in your wallet.
The GH5's ability to shoot 4K/60p video and capture white balance correctly is a game changer, allowing you to shoot high-quality UHD video with accurate colors—with the option of slowing down to half speed for a pro cinematic look. For underwater photography, the GH5 competes with the best mirrorless cameras around, producing sharp high-resolution RAW images with good detail in the shadows that can be brought out in post-processing.
For the hybrid shooter, Ikelite's housing is an excellent match for the GH5. While its drawing card for many photographers is the option of TTL exposure with Ikelite's versatile DS-series strobes, videographers will love the ease of use of the dedicated video controls and the accessibility of buttons typically customized for shooting video. In addition, the safety features of the housing—from the transparent back to the newly designed ports—provide a peace of mind that really increases your enjoyment of using the rig.
"Non-hybrids" would also do well to consider the Panasonic GH5 in Ikelite's housing. The underwater filmmaker gets a very affordable rig equipped with pro-level video features that's capable of truly professional results. The underwater photographer, on the other hand, gets a highly competent picture-taking tool, but also a camera that does video so well it will actually inspire you to try your hand at making an underwater film.

---
| | |
| --- | --- |
| When purchasing underwater photography equipment like the products mentioned in this article, please support DPG by supporting our retail partner—Backscatter.com | |
RELATED ARTICLES
Be the first to add a comment to this article.
Newsletter
Travel with us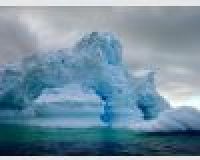 Antarctica
Plan Your Adventure >
Featured Photographer
Stuart Chorley
Expert Photographer
London based Stuart Chorley has over 25 years experience as a photographer, above and below water. Underwater photography has become a specialty, shooting for Advertising Clients such as McCann's Japan (for Panasonic), Lowe...