Articles
Review of the Nikon D850 in Ikelite Housing
DPG would like to thank Ikelite Underwater Systems for supplying the Nikon D850 camera, Ikelite 200DL housing, and various accessories used in this review.

DPG RATING

VERDICT

Pros: Beautifully detailed 46MP images, superb noise handling at high ISOs, impressive AF accuracy and speed, the best Nikon DSLR for shooting underwater video, lightweight and ergonomically designed housing with reliable TTL flash exposure

Cons: Demands the best quality glass, 4K/60p capture and focus peaking in 4K would have been nice

CONTENTS
Chuuk Lagoon can be a challenging place for photography. A resting place for hundreds of Japanese WWII planes, ships, and (even) tanks, the lagoon can be murky and dark—the perfect conditions to complement the somber mood.
In short, it's the ideal place to test out Nikon's new full-frame D850, which claims to shred the competition when it comes to low-light performance, image quality, and autofocus capabilities. Pairing the D850 with the corresponding Ikelite housing, I followed in the exploratory footsteps of Jacques-Yves Cousteau, who rediscovered Chuuk Lagoon's ghost fleet in 1969.
Nikon D850

45.7-megapixel BSI-CMOS (FX format) sensor
Expeed 5 processor
ISO 64–25,600 range
153-point autofocus module with 99 cross-type points
7fps continuous shooting (9fps with battery grip) with AF
Up to UHD 4K/30p, 1080/120p video recording
LCD touchscreen
XQD and SD (UHS-II) card slots
Weather sealed
Wi-Fi and Bluetooth connectivity
2.2lb (1005g)
MRSP $3,300

Ikelite Housing for Nikon D850

Corrosion-resistant ABS-PC construction
Clear back for unobstructed view of camera and O-ring seal
Controls for all important camera functions
New Dry Lock (DL) port system
Included vacuum valve; optional pump
Ikelite ICS-5 bulkhead and manual strobe hotshoe; optional TTL Converter for Ikelite DS-model strobes
Included aluminum base with left-hand quick release handle
200 feet (60m) depth rating
4.9lb (2.2 kg)
MRSP $1,695
Shooting at ISO 5000 in a dark cargo hold of the Fujikawa Maru, the D850 still picks up detail and produces an image that might otherwise not be possible (f/5.6, 1/125s, ISO 5000)

A diver explores the pitch-black engine room of the Kensho Maru (f/9, 1/125s, ISO 250)

A gas mask in near-perfect condition inside the Nippo Maru (f/14, 1/160s, ISO 400)
1. Aiming High with Dynamic Range, Low with Noise
Even when bumping up the ISO, I found I could go beyond ISO 5000 before noise was too noticeable
The time of choosing between high resolution and high dynamic range is over. Built around a 46-megapixel BSI-CMOS sensor, the Nikon D850 can produce extremely sharp 8256x5504 images with a native ISO range of 64–25600.
The ISO capabilities delivered at both extremes. Shooting at ISO 64 allowed me to maximize the dynamic range in the background and use strobes to bring intense color to foreground subjects. Even when bumping up the ISO, I found I could go beyond ISO 5000 before noise was too noticeable, while Adobe Lightroom's noise reduction tool worked wonders to lessen the effects of noise at ISO 10000 and even higher.
A lot of the underwater photography in Chuuk is undertaken in extremely low light and often poor visibility. As such, it's critical to depend more on natural light than strobe light, which can illuminate backscatter. Even when an image turned out darker and more shadowy than I'd prefer, the impressive dynamic range of the D850 made it possible to bring out a lot of detail in post-processing—without adding significant noise.

The D850's extreme resolution renders amazing detail in the bow telegraph of the Fujikawa Maru (f/13, 1/160s, ISO 200)

Even a severely underexposed image (left), taken at ISO 1000 with the D850, contains enough information in the RAW file to bring back an impressive amount of detail through post-processing (right)

At base ISO, the D850's phenomenal dynamic range brings out details in the shadows that give images a very pleasing three-dimensional quality (f/8, 1/125s, ISO 64)

L–R: At ISO 1000, detail and color are preserved in a challenging low-light wreck image (top), as shown in the 100% crop (bottom). At ISO 5000, the 100% crop shows increased noise and loss of detail, but it's hardly noticeable when viewing the image as a whole. At ISO 10000, there's a little more noise shown in the 100% crop, but still good detail in the image overall. At ISO 20000, details have deteriorated perceptibly, but the image is still very usable, especially with a little noise reduction in Lightroom
2. Blazing Autofocus, Even in the Dark
Deep inside the engine rooms and cargo holds, the camera focused in almost complete darkness without the use of a focus light
As a current shooter of the D500, I expected the autofocus to be the same or better, and I wasn't disappointed. After all, the D850 inherits the much-lauded 153-point (99 cross-type) autofocus system from the D500 and D5. Deep inside the engine rooms and cargo holds, the camera focused in almost complete darkness without the use of a focus light, which was helpful to prevent backscatter caused by silt in the interior of the wrecks.
New to the D850 is Nikon's "3D Tracking Mode," where the user chooses a focus point and the camera tracks the subject if it stays in the viewfinder. This tracking ability—combined with the AF accuracy—proved useful in fast-moving situations, such as an intense shark feed.
The speed of the D850's autofocus was further emphasized when shooting agile macro subjects. I gave the AF system a workout when tracking feeding damselfish, which constantly dart around and never seem to hold still. Even with the damsels and anemonefish, the camera focused quickly and produced sharp images.

Super-quick and accurate autofocus easily captures fast-moving subjects like this anemonefish, which wouldn't hold still for even a second (f/25, 1/200s, ISO 200)

The Hoki Maru is one of the most photogenic wrecks in Chuuk, with a cargo hold packed full of construction equipment and three full-sized trucks. At 130–135 feet, in the back corner of a cargo hold, it's really dark, and silt makes backscatter almost inevitable. A focus light is usually mandatory in such conditions, but I decided to try to produce the image without a focus light, and three out of five shots came out in perfect focus, in what was almost a completely pitch-black situation. Impressive.

Inside the cargo hold of the Hoki Maru at 130 feet, there is almost no ambient light, but the D850 still confidently locks focus without the use of a focus light (f/9, 1/125s, ISO 800)

The "bottle room" inside the Rio de Janeiro Maru (f/10, 1/100s, ISO 400)

A high-ISO shot of the bow gun of the Fujikawa Maru on a dark and murky dive looks great converted to black and white (f/9, 1/125s, ISO 1000)
3. Extreme Resolution without a Slowdown
The processing speed provided by the Expeed 5—also used in the flagship D5—nearly eliminated any lag between taking a burst of shots and being able to review them
A big headline for the D850 is its 46-megapixel resolution, produced by a redesigned backside illuminated sensor. Essentially, the BSI sensor moves the light collecting elements closer to the chip itself, which, it is claimed, not only improves low-light performance, but also enhances image quality at the edges of the frame. The lack of an anti-aliasing filter is also designed to result in slightly sharper images.
When shooting such high-resolution RAW images, you might expect a slowdown in performance. This was one criticism of the D800 and even the D810 to some extent. However, the D850 boasts an impressive buffer that allows the shooter to capture up to 51 lossless RAW images in a row when in burst mode—which is up to 7 frames per second without the battery grip.

With its continuous shooting speed of 7fps and huge RAW buffer, the D850 can comfortably capture a series of tack-sharp images of fast-moving subjects like sharks—just as long as your strobes can keep up (f/14, 1/125s, ISO 320)

The processing speed provided by the Expeed 5—also used in the flagship D5—nearly eliminated any lag between taking a burst of shots and being able to review them. This is critical for underwater and nature photographers, because it allows us to review photos quickly and make necessary setting changes without missing the action. The last thing you want to do during a shark dive is spend time waiting for your camera's buffer to clear or image previews to appear.
The massive size of the 14-bit lossless RAW images presents different challenges when post-processing—unless you're using some serious hardware, prepare for Lightroom to take a serious performance hit. Note that you can also shoot "medium-sized" RAW images, but they are only 12-bit files, which provides less flexibility during post. Your best bet is to make sure you have plenty of free space on your editing device—ideally one with significant processing power. Using a high-end XQD memory card will also help handle the large file sizes produced by the D850.

The D850 makes light work of capturing the fast action of a shark feed (f/13, 1/125s, ISO 320)
4. Full-Sensor 4K Video
For photographers who want to get serious about shooting video, the D850 outperforms previous Nikon models
For photographers who want to get serious about shooting video, the D850 outperforms previous Nikon models. Yes, the D5 and D500 also featured 4K recording, but the significant crop factor of 1.5x made shooting wide-angle video most impractical. With these cameras, videographers shooting 4K are forced to move further away to fit large subjects in the frame.
By contrast, the D850 shoots video with full use of the sensor, eliminating the wide-angle issue, and making it a true dual-threat Nikon DSLR—possibly the biggest step forward since the D90 first introduced any video capabilities a decade ago.
Shooting video with the D850 was hugely enjoyable. I found it focused easily in low-light situations both when water visibility and lighting wasn't very good, and inside wrecks, where it was pitch black without the use of focus lights. While the D850's 4K video maxes out at 24/30fps, it shoots in Full HD up to 120fps, which allowed me to create some immensely satisfying super-smooth slow-motion clips, including individual fish feeding and a slow fly-by of a shark during a chaotic shark feed.

Testing out the D850's impressive video capabilities
5. Ergonomic and Lightweight Housing
With the 8" dome port and twin Ikelite DS161 strobes, the D850 setup is just slightly negatively buoyant and is a breeze to maneuver
Ikelite's D850 housing was one of the first to market and is part of the company's redesigned "200 DL" housings—featuring a new Dry Lock port system and 200-feet depth rating. The 200 DL housings are more lightweight and streamlined, but still provide visual confidence that your camera is safe: The transparent back allows users to double-check the integrity of the main O-ring, while also aiding in adjusting to new control layouts. The housing comes with a vacuum valve to test for leaks prior to the dive, the vacuum pump being optional.
I've been shooting the D500 version of Ikelite's 200 DL housing for about a year now and have come to love the new design. I noticed even more ergonomic improvements have been made on the D850 housing. The shutter and AF-ON levers have a more curved design, so pressing down feels more natural. In both cases, trigger extensions can be added, making them easier to reach when using the right-hand quick release handle or if diving with thick gloves.
Push buttons have also been upgraded to reduce weight and salt build-up, while control symbols are engraved on the housing, so you know which button does what. The improvement in the buttons is particularly noticeable when using the multi-command panel to choose one of the 55 user-selectable AF points.

Paired with Ikelite's housing, 8" dome port, and DS161 strobes, the Nikon D850 is a formidable tool for underwater photography

Redesigned Port System
Introduced in 2016, the Dry Lock port system limits the risk of getting water on your lens by moving the O-ring to the outside of the port system. As well, the new ports are significantly more lightweight and streamlined.
The new 8" dome port weighs in at almost 2lb lighter than its predecessor. There is also a compact 8" dome and a flat macro port, all of which use optional extenders that allow the use of many different lenses, but with far less gear to carry. Extenders pop onto one another and three thumb screws hold them in place. Zoom lenses are accommodated with a gear system that is easy to set up and comfortable to use underwater.
With the 8" dome port and twin Ikelite DS161 strobes, the D850 setup is just slightly negatively buoyant and is a breeze to maneuver, producing almost no drag. With the compact port (a great alternative when traveling and trying to pack lighter) the camera is a bit more negative, but still feels fine underwater. I prefer the full-size dome port to get the widest field of view and the sharpest corners, but the compact port still does very well, especially in close-focus wide-angle situations. The flat macro port also has a threaded mount (67mm) that can accommodate diopters for super-macro imaging.

Soft corals draping the Shinkoku Maru (f/14, 1/125s, ISO 250)

Customizing the Housing
The ability to customize Ikelite's DSLR housings to your specific needs is a big boon for underwater shooters. The housings come with the basics straight off the shelf and then you can add the features you prefer, such as the right-hand quick release handle, the TTL converter, or alternative viewfinders. This helps keep costs down and allows you to create the ideal housing setup for your needs.
Ikelite's D850 housing comes as standard with the ability to shoot strobes in manual mode. If you have Ikelite DS-series strobes, which allow for TTL automatic exposure, you just need to add the appropriate TTL hotshoe and TTL converter (which connects between the housing and the sync cord). I love the ease of Ikelite's TTL, which almost always creates a perfectly exposed photo without needing to adjust strobe power settings. It's a great option in shooting situations where the action is constantly changing. But it's easy to switch to manual strobe power using the rotating control on the converter.
The housing comes as standard with a Supereye Viewfinder, which enhances the viewing experience when wearing a dive mask, and I could easily see through the viewfinder to make sure I was getting the shot I wanted. Magnified viewfinders (straight and 45 degree) are also available and can be easily attached.

Rarely does one break out the diopters in Chuuk, but there are macro opportunities here too, like these tiny anemone eggs captured using a +10 SubSea diopter (f/29, 1/160s, ISO 200)

Poster-sized prints of macro subjects, like this wire coral goby, are made possible by the D850's super-high-res sensor (f/25, 1/200s, ISO 200)
6. Final Thoughts
The D850's impressive performance is augmented when combined with Ikelite's lightweight, streamlined housing and ports
The main selling points of the D850 shine through when shooting Chuuk Lagoon's challenging subjects. Low-light performance and high dynamic range are on point for photographing deep, dark wrecks, while the super-fast autofocus and processing speed are killer when it comes to capturing crazy shark action.
The D850's impressive performance is augmented when combined with Ikelite's lightweight, streamlined housing and ports. The affordable system is a little lighter than previous versions and therefore easier on airline luggage fees. But this comes without sacrificing confidence in its durability when diving deep and dark in Chuuk.

A batfish on a safety stop provides another demonstration of the D850's expansive dynamic range (f/16, 1/200s, ISO 250)

---
About the Reviewer: Brandi Mueller is an award-winning underwater photographer, writer, and obsessive traveler who tries to spend as much time underwater as possible. She is a PADI IDC Staff Instructor, and works as a dive instructor and boat captain, when not taking photos for fun or teaching photography.
---
| | |
| --- | --- |
| When purchasing underwater photography equipment like the products mentioned in this article, please support DPG by supporting our retail partner—Backscatter.com | |
RELATED ARTICLES
Be the first to add a comment to this article.
Newsletter
Travel with us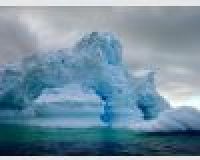 Antarctica
Plan Your Adventure >
Featured Photographer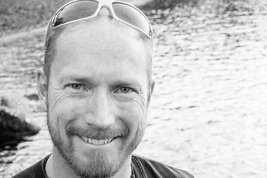 Stefan Beskow
Photographer
For me, one issue is more important than anything else. Time! When I dive I normally make long dives and try to dive whenever it's possible. Every dive is a potentially bad dive just as well a really good one, but you...