Articles
Review of the Nikon D810 in Subal Housing
By
Keri Wilk
, March 11, 2015 @ 06:00 AM (EST)
Subal has earned a name as one of the top high-end housing manufacturers in the industry, and any underwater photographer worth his (or her) salt will know that a housing splashed with the company's distinctive gray paint will be engineered to provide exemplary ergonomic handling, control, and reliability.
So when Subal unveiled their new housing for the pro-level full-frame Nikon D810, I was eager to find out for myself how well this setup would perform. And with a trip to Lembeh, Indonesia, in the offing, I had the perfect opportunity to put this formidable combination to the test in the midst of world-class macro diving.

f/16, 1/250s, ISO320, 105mm lens
The Nikon D810
When I reviewed the Nikon D800 more than two years ago, I was astounded by the camera's dynamic range, writing that it achieved "a level we have previously not seen in a DSLR." Now, Nikon has released that camera's successor, the D810, a DSLR with the promise to improve on an already impressive low-light performance and image quality.
Camera Highlights
36.3-megapixel full-frame CMOS sensor—the same resolution as its predecessor
ISO 64–12,800
Electronic first-curtain shutter and redesigned mirror mechanism
Expeed 4 engine—which Nikon claims is 30% faster than the previous processor
5fps shooting in FX mode and 7fps in DX
RAW small size option, for shooting 16-megapixel images when the full resolution is overkill or if you want to have longer burst modes
51-point AF system with new Group Area AF mode (inherited from the D4S)
3.2-inch 1,229K-dot LCD screen
f/16, 1/250s, ISO320, 105mm lens

f/22, 1/250s, ISO320, 105mm lens
Overview of the Subal ND810 Housing
Priding itself on its tradition of European craftsmanship, Austria-based Subal has a long-established history of producing high-quality underwater housings, and the ND810 is certainly representative of that quality. Like most high-end housings, the ND810 provides full control of all camera functions, with an emphasis on ergonomics. A built-in leak alarm adds to peace of mind when diving.
The ND810 is constructed from a solid block of high-grade seawater-resistant aluminum. The housing then goes through Subal's hard-anodizing process—which in itself protects from corrosion—followed by an additional triple-layer powder coating that not only provides further protection, but also allows for their unique aesthetic. The final result is a housing that is equal parts form and function—ultra-durable and visually pleasing.

f/14, 1/160s, ISO320, 15mm lens
Camera ISO
The D810 is one of the highest performing low-light cameras on the market—among the top three or four models currently available. This is particularly impressive considering its extreme resolution. As I've discussed in previous reviews, packing more pixels into a sensor usually increases noise levels. Noise is related to the distance between pixels—the more densely packed the pixels are on a given sensor, the more each pixel's information spills over onto adjacent pixels, causing noise or lowering image fidelity. With this in mind, it's surprising that the D810's 36-megapixel sensor is one of the front runners in low-light performance.


As someone who primarily publishes images online or in magazines, I'd have no hesitation using images shot at ISO 6400—and even at 12,800 in some circumstances. At this extreme, images display significant noise when viewed at 100%. However, there is little practical reason to view an image of this size at 100%—about 18 times the resolution of a standard 1080p monitor! The perceived noise drops off quickly when viewed at more typical lower magnifications. In fact, when images shot at ISO 100 and 12,800 on the D810 are compared side by side at 25%, there is little noticeable difference in noise characteristics.

Shutter Speed, Aperture and ISO Controls
The shutter speed and aperture controls operate smoothly due to their large diameter and deep grooves. Shallower grooves (or no grooves at all) or a smaller diameter would require more effort to operate. The ease of spinning these dials is not only helpful for adjusting settings but also when reviewing multiple images while zoomed in on a key feature—for example, scrolling through sequential super-macro images, checking for focus on the eye of a fish. Ergonomically, the location of the controls is impressive. With my middle finger on the shutter release lever, I could still adjust both the aperture and shutter speed simultaneously.
The ISO push button is located on the top-left side of the housing and can be a little tricky to reach without removing your hand from the grip. In conditions where the user may need to often change the ISO, this might be a slight inconvenience. However, when using the housing for macro subjects, as I was in Lembeh, I rarely found the need to change ISO.

f/16, 1/250s, ISO320, 105mm lens

f/18, 1/250s, ISO320, 105mm lens
Shutter Release
The shutter release doesn't require much finger motion, which makes it less likely to miss critical moments. If the shutter release is also the autofocus activation mechanism, this sensitivity can easily result in accidental exposures. Therefore, I recommend using the "AF-On" lever as your primary source of focus activation (by making the appropriate settings adjustment), which is on the right side of the housing and falls conveniently underneath the right thumb.
Port Availability
Subal's ND810 housing features three bulkheads, which allows for flexibility in lighting choices, and adding a vacuum seal or monitor.

f/18, 1/250s, ISO320, 105mm lens

f/18, 1/250s, ISO320, 105mm lens
Frame Rate
The D810 boasts an improved five frames per second continuous shooting rate. This was useful in Lembeh, where I frequently used focus bracketing—moving the camera slightly back and forth while shooting burst mode—when shooting super macro.
The fact that the D810 can process and store five 36-megapixel frames per second—hundreds of MBs!—is a remarkable technological achievement. However, as impressive as this may be, some photographers may prefer less pixel-dense cameras that can shoot even more frames per second to accommodate their needs (fast-moving subjects, rare quick behaviors, etc).

f/16, 1/250s, ISO320, 105mm lens

f/16, 1/250s, ISO320, 105mm lens
Housing Size and Ergonomics
The housing has an athletic feel as opposed to being overly boxy. An often overlooked, but important element, is the hand strap, which is easily adjusted to fit your hand size. The strap secures the housing firmly to your hand while still allowing free motion of your fingers.
Subal's "quick-lock closure system" makes it impossible to close the housing if the O-ring has fallen out of its groove. So, if the housing is closed, you can have the peace of mind that it's closed properly.

f/22, 1/250s, ISO160, 60mm lens

f/22, 1/250s, ISO500, 105mm lens

f/16, 1/250s, ISO4000, 105mm lens
Port System
After installing the port using Subal's bayonet mount, a port lock can be engaged to ensure that it doesn't inadvertently rotate during transportation or handling in or out of a boat. The ND810 also comes with a lens release lever designed to switch out lenses without removing the body from the housing.

Viewfinder
My test kit came equipped with Subal's 45-degree viewfinder. This came in particularly handy when trying to shoot low to the sand. Instead of having to crane my neck to view through a straight viewfinder, I was able to frame subjects while in a perfectly natural position. Furthermore, it's quick and easy to install—you just press it in place, drop a small d-shaped metal plate down, and a retaining ring holds it in place.

Final Thoughts
My concern with high-pixel-count cameras is always the trade-off between pixel density and high-ISO performance. With the sensor in the D810, like its similarly specified predecessor, Nikon have struck a reasonable balance, managing to achieve impressively high-resolution images with excellent dynamic range and acceptable levels of noise up to ISO 6400. That performance—combined with a decent housing—should satisfy even the most demanding photographers working in low-light conditions.
Subal's ND810 housing is more than merely decent. Its controls are laid out intelligently and intuitively, and adjusting the full range of camera settings is a breeze—your hands rarely have to leave the handles. By customizing the housing's conveniently located "AF-On" button to fire the autofocus, rather than using the shutter release, I had additional flexibility that made it a joy to capture Lembeh's critter action.
While the cost of this Nikon/Subal combo comfortably puts it in the "higher-end" category, you do get a lot of camera and housing for your money. The technology packed into the D810 isn't far short of cutting-edge for DSLRs, and Subal's characteristic focus on robustness, reliability and usability make this a terrific professional tool for underwater photography.

f/22, 1/250s, ISO320, 105mm lens

f/16, 1/250s, ISO320, 105mm lens

f/16, 1/250s, ISO320, 105mm lens

---

When purchasing underwater photography equipment like the products mentioned in this article, please support DPG by supporting our retail partner—Backscatter.com.
RELATED ARTICLES
Be the first to add a comment to this article.
Newsletter
Travel with us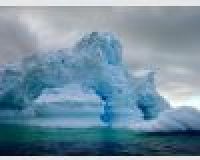 Antarctica
Plan Your Adventure >
Featured Photographer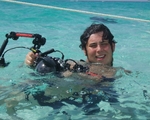 Joseph Tepper
Expert Photographer
I started diving at the age of ten and since that time have wanted to become a better photographer whether using a disposable Kodak waterproof (you know the blue ones) or my D300s. Last summer I received my dive-master in Grand...