Articles
Review of the Nikon D500 in Ikelite Housing
DPG would like to thank Backscatter Underwater Photo and Video for supplying the Nikon D500 camera, and Ikelite Underwater Systems for supplying the 200DL housing and various accessories used in this review.


With the D500, Nikon has engineered a DSLR at the very upper end of the APS-C camera market, a position once held by the venerable D300S way back in 2009. In the intervening years, Nikon's DX-format flagship has seen huge advances in sensor resolution and autofocus performance, as well as being endowed with a first for a Nikon DSLR—4K video capabilities.
Fittingly, Ikelite chose the D500 to introduce a formidable new breed of underwater housings with a newly designed build, a fresh port system, and with a range of options that cater to the needs not just of scuba divers but also surf and pool photographers and videographers.
Is this the ultimate combination for those looking to upgrade their current systems or new underwater photographers who want to start out with the best? To find out, I took the D500 in Ikelite housing to Egypt to test them out in the colorful and biodiverse waters of the Red Sea, with a vast array of exciting subjects to capture, from wrecks, stunning corals, and dugongs, to endless macro opportunities.
1. Overview of the Nikon D500
Autofocus speed and lightning-fast continuous shooting set this DSLR apart
The D500 packs an adequate 21 megapixels into its APS-C-sized sensor, yet it's not resolution but rather autofocus speed and lightning-fast continuous shooting that set this DSLR apart. The 153 autofocus points, which extend to the edges of the frame, include 99 cross-type points to track movement accurately both vertically and horizontally, while 55 points can be individually selected via both joystick and touchscreen.
Combine this with the power of the Expeed 5 processor, and you have a camera that can shoot up to 10 frames per second (lossless compressed 14-bit RAW) with a buffer of up to 200 shots—when you make use of the D500's XQD card slot. While not necessarily something one would use very much underwater, this could prove useful in ambient-light situations with large animals that may only be around for a few seconds, like dolphins or sharks.
Specs at a Glance
20.9-megapixel APS-C CMOS (DX format) sensor
Expeed 5 processor
153-point autofocus module with 99 cross-type points
10fps continuous shooting for up to 200 shots
Up to UHD 4K/30p (1.5x crop), 1080/60p video recording
100% coverage viewfinder with 1.0x magnification
Wi-Fi and Bluetooth connectivity
XQD and SD card slots
Weather sealed
MSRP $2,000
The D500 shoots up to 10fps with a buffer of 200 shots, making it easy to take multiple shots of a fast-moving turtle like this one before it swims away

On the video side, the D500 can capture both 1080/60p and UHD 4K/30p, making it one of only a handful of DSLRs capable of shooting 4K. However, this capability comes with the major caveat that it does so with a 1.5x crop of the sensor (2.25x crop relative to full frame), which means a 16mm wide-angle lens will have an equivalent field of view to a 36mm lens—making 4K shooting underwater a much less attractive proposition.
Both photographers and videographers will, however, appreciate the D500's excellent viewfinder with 100% coverage as well as the bright, high-resolution 3.2-inch rear LCD, which makes it a breeze to review photos and footage, even when underwater through a housing. The camera does not have a built-in flash, which helps to cut down on weight.
2. Overview of the Ikelite Housings for Nikon D500
Ikelite has provided not one but three options for housing the D500
Ikelite has provided not one but three options for housing the D500. Two use the company's new Dry Lock port mount system, and are distinguished only by their backs: One is depth-rated to 200 feet (200DL) and is designed for scuba (the version that came with the review sample) while the other is meant for pool and surf applications—it's lighter, depth-rated to 50 feet (50DL), and provides a simplified control access. The third version features the 200-foot scuba back but uses Ikelite's traditional Four Lock port system (200FL).
In these redesigned housings, all but the back of the housing has been replaced with white ABS-PC, a heavy-duty thermoplastic that helps prevent the interior of the housing from heating up. The backs of the housings are the same as what we're used to from Ikelite: There's the familiar groove-less O-ring and the transparent material gives a clear view of the camera inside and the O-ring seal.
The two backs available for the D500: The left-hand one (on the review model) is the 200-feet version with full access to controls; the right-hand one is the 50-feet version for surf and pool work

Specs at a Glance
Corrosion-resistant ABS-PC construction
New Dry Lock (DL) port system (200DL and 50DL)
Controls including power switch, shutter release, movie record, sub-command dial, exposure compensation, ISO, MODE, WB, Metering, BKT, lens release, i-button, Playback, Trash, Menu, Key/?, Magnify (+ and –), OK, Fn2
Ikelite ICS-5 bulkhead and manual strobe hotshoe; optional TTL Converter for Ikelite DS-model strobes
Included aluminum base with left-hand quick release handle
Clear back for unobstructed view of camera and O-ring seal
Camera mount plate for quick install that provides battery and memory card access
Included vacuum valve; optional pump

The housings come with a new tray system that includes a single left handle, either for shooting with only one strobe, or for situations with no strobes such as surf photography, where you want full control over the housing with one hand. A second right handle is available as an optional add-on to the tray. The camera is also now inserted into the housing differently than users of earlier Ikelite housings will be used to: A small rectangular mount tray attaches to the tripod screw—usefully, without obstructing the battery door—and slides into the housing front. Also included is a vacuum valve and an optional pump that allows users to test the housing's watertightness before diving.

The D500's fast and accurate autofocus made it an easy matter to get the eye pin-sharp on this longnose hawkfish

New Dry Lock Port Mount System
Ports are pushed directly onto the housing, avoiding the need to thread, turn, or twist the port, which can cause O-rings to get pinched
First seen in Ikelite's housings for mirrorless cameras, the Dry Lock system features ports that are pushed directly onto the housing, avoiding the need to thread, turn, or twist the port, which can cause O-rings to get pinched. They are then held in place by three small thumb screws. In addition, there's an exterior O-ring on the housing, instead of on the end of the port, which prevents water from dripping into the housing when changing ports.
There are three ports available in the new Dry Lock system. The first is the classic 8-inch dome we have all come to know and love, but it's been redesigned to be less than half the weight of its predecessor—always helpful to keep your excess luggage fee in check. But Ikelite has also come out with a new compact 8-inch dome, which is a fabulous replacement for the mini 6-inch dome I used with my past housings to save on space and weight. Finally, there is a flat port for macro photography. The three ports can be used with a variety of lenses by adding port extensions, which simply pop onto each other and are held in place by the three thumb screws.
For the Ikelite user with a stash of traditional Four Lock ports who is overwhelmed by the idea of replacing them all at once, there's always the Four Lock version of the D500 housing, and it will be possible in the future to upgrade to the Dry Lock version if the user decides to make the switch.
3. The Ikelite Housing for Nikon D500 in Use
After using Ikelite's see-through DSLR housings for almost 10 years, I must admit I found the new housing daunting at first, and my first few dives were spent readjusting a lot of my previous habits. The change in housing material means that the camera's top LCD screen is no longer visible, and I never realized how often I look at it until I couldn't see it anymore. The easy fix was to simply push the Info button on the back of the housing—which displays much more detailed information on the rear LCD than the small screen on top, so is really a better option—or to train myself to look at the settings through the viewfinder. The latter approach turned out to be a significantly faster way to change settings, because I never took the housing away from my eye, and I found I could nail "the shot" more frequently.
The shutter button and critical AF-ON lever feel slightly larger and easier to grip than on past housings, and were easy to operate while looking through the viewfinder. There is also an extender available that brings the shutter release further out past the housing for even easier triggering.

Ikelite's excellent TTL flash takes care of exposure beautifully and allows you to concentrate on nailing focus and composition

A turtle munching on coral in a shadowy area presents no problems for the D500's autofocus and Ikelite's TTL strobes to get perfect exposure

With the D500 and my dual DS161 strobes, TTL worked flawlessly, with spot-on exposures every time
Ikelite is known for its superb TTL flash system: For me, being able to trust that my strobes will fire at the appropriate power without having to adjust them for every shot is essential when you only have a few seconds to get the shot. With the D500 and my dual DS161 strobes, it worked flawlessly, with spot-on exposures every time. To give users with different gear and preferences the maximum flexibility, though, the housings don't come ready for TTL out of the box. For those who want it, like me, there is a TTL adapter and a separate hotshoe cable you can purchase separately, and installation is a snap.
I found the newly designed housing to be somewhat lighter and, in the water, more buoyant than Ikelite's earlier housings. I didn't notice the difference too much with the macro port or the compact 8-inch dome, but when using the standard 8-inch dome, the camera is slightly positively buoyant—even with two strobes attached. While this will be a benefit in surf photography or over-under shots, it feels different when diving, and some users will prefer more neutral or negatively buoyant systems. I raised the issue with Ikelite, and they are in the process of coming up with a solution to add weights to the housing.

Back-button focusing on the D500: Assigning focus to the AF-ON control—which is easy to reach at the same time as the shutter release—makes it a breeze to get small details like this nudibranch's rhinophores in perfect focus
4. Nikon D500 Performance Underwater
Image Quality
Shooting in RAW, the D500 produced very impressive images across a wide range of shooting scenarios
Shooting in RAW, the D500 produced very impressive images across a wide range of shooting scenarios. I found low-light performance to be excellent, even in lower-visibility situations while shooting wide-angle wrecks at the end of the day, when most of the light was gone. The quality of images at high ISOs achieved with the D500's smaller DX-format sensor was as good as that using my FX-format full-frame D750.
I found I could push ISO to 2000 with hardly any perceptible degradation in quality, and when using Adobe Lightroom to reduce noise during post-processing, the ISO could be cranked even higher—up to ISO6400 and beyond—and still deliver a high-quality photo. At the more typical ISOs between 100 and 800, shooting in RAW, colors were rich and dynamic range was extensive, rendering high-contrast scenes accurately.

For shots like these glassfish inside the Giannis D Red Sea wreck, the D500's low-light performance and wide dynamic range come into their own

The D500 autofocus even succeeded in locking onto this skeleton shrimp that was moving constantly in the current

Autofocus
Even in low-light situations, the D500 confidently snapped to focus
I found the performance of the D500's autofocus—the camera's top selling point—was fantastic underwater, whether shooting macro, mid-range or wide-angle subjects. Even in low-light situations such as a late afternoon wreck dive when the sun was about to set or a pipefish in a shadowy location beneath coral, the D500 confidently snapped to focus.
Generally, when shooting macro, I shoot with single-point AF to make sure I'm getting eyes in focus—the most important focus point of a close-up photo. The D500 has several different autofocus-area modes, including 3D-tracking AF, Group-area AF, and Auto-area AF. Trying out 3D-tracking AF, I was surprised at how successfully the camera chooses the right place to focus, whether shooting a moving fish in macro or on subjects like divers in wide-angle wreck scenes.


In 3D-tracking AF mode, I didn't always get exactly what I wanted in focus. For this tiny pipefish, the camera captured the snout in clear focus (left), before I managed to get the shot I was after with the focus on the eyes (right)

The D500 in Ikelite's housing allows you work fast, making it possible to capture intimate, fleeting moments like this damselfish cleaning its eggs with her fin

Battery Life
The D500 uses the tried-and-tested EN-EL15 Li-ion battery, compatible with a wide range of cameras in Nikon's DSLR lineup, including the D7200, D610, and D810, as well as the D750, the model I presently use. So, I was a little surprised to find myself recharging the battery after only two or three dives with the D500—less than ideal when on a liveaboard trying to cram in four or five dives a day. More troubling still was the fully-charged battery from my D750 going flat in the D500 after only about 16 shots.
It turns out (after a quick Google search) that not all EN-EL15 are created equal, and, according to Nikon, the batteries manufactured before 2013 "'may not be capable of the maximum number of shots" indicated in the D500 documentation, due to their "electric discharge profile." Fortunately, Nikon will replace the older batteries with the new, redesigned batteries free of charge with proof of purchase of a D500.
Ultimately, even with the updated battery, I found the D500 seemed to run out of steam a little faster than other DSLRs I've used. I found minimizing the use of Live View as well as Info, Menu, and playback screens helped extend battery life, and it's been suggested that turning off the D500's Wi-Fi function will also keep you shooting for longer.

The D500 produces vivid colors with rich blues as with these anthias and bright coral in the Red Sea
5. Underwater Video with the Nikon D500
The Nikon D500 is the first Nikon to offer 4K video capabilities, but because only the UHD 4K portion of the sensor (3,840 x 2,160) is used, there is a large crop factor, as the figure below illustrates. My go-to underwater wide-angle lenses are fisheyes, so I personally didn't see this as a problem, and I found the frame that the crop factor produced quite usable. However, there's no denying that you do lose a fair amount of the outer edges of the frame, and for some wide-angle shooters, this will make 4K capture with the D500 too limiting.
At the same time as reducing the angle of view, the 4K crop also reduces the camera's ability to shoot in low light, compared with cameras that use the full sensor width and downscale the scene. The D500's video features are also limited: The lack of focus peaking tool means it's hard to judge the focus of a macro subject, which can be problematic when working with a razor-thin depth of field.

The large crop factor in 4K, as illustrated here, places limitations on how wide you can shoot when capturing the highest-quality video with the D500

The D500 does have the ability to adjust the exposure level and refocus while filming, something which is not possible on my D750. Of course, the changes are not very subtle in the video, but to be able to readjust while recording without having to stop, adjust, and restart filming helped prevent missing important moments; the footage can be edited into two clips later, removing the part where the change occurred.
It was also useful that when switching to Live View, settings such as ISO and white balance were maintained from the previous time Live View was used. This is very handy—helping you save time and effort—if you're shooting both stills and video on the same dive, where you're switching between drastically different settings.

Testing out the D500's 4K video capabilities in the seagrass beds of the Red Sea
6. Who Should Consider the Nikon D500 in Ikelite Housing?
Incredibly quick autofocus, fabulously fast burst shooting, mind-blowing low-light performance, and a beautiful viewfinder all conspire to make picture-taking an absolute pleasure
While the D500's video capabilities are nice to have, the camera's 4K limitations mean serious underwater videographers will likely pass over the D500, but this misses the point: The D500 was always meant to be an awesome tool for taking stills.
Indeed, with the heritage of the highly regarded D300s behind it, the D500 was destined for success, producing high-resolution images of a quality few cameras can match. In Ikelite's versatile new housing—and especially in combination with Ikelite's TTL-compatible strobes—Nikon's flagship cropped-sensor DSLR seems to have been designed to excel in the underwater environment. Incredibly quick autofocus, fabulously fast burst shooting, mind-blowing low-light performance, and a beautiful viewfinder all conspire to make picture-taking an absolute pleasure.
Ikelite have similarly upped the ante, producing a housing that is not just worthy of the D500, but allows it to shine. There are well-thought-out improvements in a number of areas, and the new port system and interchangeable backs offer a flexibility that will appeal to all kinds of photographers who work in and around water.

---
About the Reviewer: Brandi Mueller is an award-winning underwater photographer, writer, and obsessive traveler who tries to spend as much time underwater as possible. She is a PADI IDC Staff Instructor, and works as a dive instructor and boat captain, when not taking photos for fun or teaching photography.
---
When purchasing underwater photography equipment like the products mentioned in this article, please support DPG by supporting our retail partner—Backscatter.com
RELATED ARTICLES
Be the first to add a comment to this article.
Newsletter
Travel with us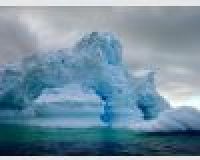 Antarctica
Plan Your Adventure >
Featured Photographer
Thomas Peschak
Expert Photographer
Thomas P. Peschak is a photographer, marine biologist and author based in Cape Town, South Africa. For more than 10 years he has dedicated his life to photographing, researching and documenting Africa\'s wildest oceans and...