Articles
Review of the Nikon 8–15mm Fisheye Zoom Lens
Zoomed out to 8mm, the 8–15mm fisheye gives you a circular image with a full-frame camera

For the first time, it is possible to create those iconic 180° circular fisheye images
Say what you will about the great rivalry between Nikon and Canon, but there's one particular duel to which Nikon didn't even show up: Canon's 8–15mm fisheye zoom, since it was introduced in 2010, has been the only one of its kind. Until now, that is.
Earlier this year, Nikon finally announced their widest Nikkor fisheye lens and the first fisheye with zoom capability in their product line—the AF-S FISHEYE NIKKOR 8–15mm f/3.5–4.5E ED. Now, for the first time, it is possible to create those iconic 180° circular fisheye images that Canon users have enjoyed for so long. And again, like the Canon lens, zoom to the other end of the focal length range and you get a traditional frame-filling fisheye.
The addition of the Nikon 8–15mm fisheye would make me reevaluate my lens choices if I were starting out shooting wide angle. The only question would be: How does the lens perform in an underwater scenario?

With the 8–15mm zoomed in to 15mm, the image now fills the frame, with a similar perspective to Nikon's 16mm fisheye prime lens
On Paper: The New Nikon 8–15mm Fisheye
With the 8–15mm fisheye, you can get as close as you like to your subject
The 8–15mm is a premium-quality "Gold Ring" lens, and like other professional lenses, it's weather-sealed and employs Nikon's protective Fluorine Coat for use in harsh conditions. Personally, I appreciate a little moisture resistance and feel safer swapping lenses in the field when I know they're coated.
Innovative technology was developed to not only build a lens that changes how an image is viewed and recorded, but also to be applied on other future lenses and lens upgrades. These innovations include a new electronic diaphragm—the "E" designation following the aperture limits.
While the lens is larger in size and weight than Nikon's 16mm fisheye, it is much smaller than either of the company's wide-angle zooms—the 16–35mm f/4 or the very bulky 14–24mm f/2.8—especially when the hood is removed. This keeps port sizes small, though you will likely need to buy a new port ring and zoom ring to accommodate the lens underwater and take advantage of the on-the-fly zoom ability.

Specs at a glance

Minimum Focus: 6.3in/16cm
Angle of View (FX): 180–175°
Angle of View (DX): 180–110°
Weight (Air): 17.2oz/485g
Price: $1250
The Nikon AF-S FISHEYE NIKKOR 8–15mm f/3.5–4.5E ED

The lens works on all full-frame (FX) bodies and on most cropped-sensor (DX) bodies introduced since 2007. Images on FX cameras will range from a full circular image to wide angle. At 8mm, expect a circular image with black surrounds covering 180º in every direction on FX cameras. At 15mm, the FX frame will fill completely with a 175º diagonal view. By contrast, only part of the DX frame will fill with black corners at 8mm, but no full circular image can be created. A 180º diagonal view will fill a DX frame at 10mm, reducing down to a frame-filling 110° view at 15mm.
The lens purchase includes a special clip-on front cap, standard rear cap, bayonet hood, and a case. The front cap is the most important new feature. It clips onto the hood like a normal lens cap, unlike the front cap that comes with the 14–24mm wide-angle lens, which does not clip on and is described as "slip on"—meaning it falls off frequently. (I once chased it down the entire deck of an aircraft carrier!)
With the 8–15mm fisheye, you can get as close as you like to your subject. The lens focuses down to just over 6 inches (16cm) from subjects for close-focus fisheye images, which is considerably closer than the 14–24mm wide-angle zoom at 11 inches (28cm).

On a full-frame body, the lens produces some unusual results when used between the extremes of the zoom range—which not everyone will find pleasing. Photographed at 11mm, these Cabomba plants were less than a foot from the dome port
Fishing for Lenses
Taking a look at similar lenses in Nikon's catalog helps compare the merits of the new 8–15mm fisheye zoom. My personal preference is wide angle and I have experience knowing what subjects work best with these lenses.
Wide-Angle Rectilinear Options
My favored wide-angle zoom is the 14–24mm f/2.8, which is an impressive but imposing lens. I default to this lens as my primary choice on assignments for subjects as diverse as wrecks, portraits, fish, and close-focus wide-angle macro. The rectilinear interpretation of scenes prevents distortion from becoming overly exaggerated and maintains sharpness. With a maximum aperture of f/2.8, it is a fast lens that allows an impressive amount of light into images.
Perhaps the lens' biggest drawback is the curved front element, which prevents the use of standard filters. The rounded glass is a solution created to improve sharpness, similar to that used in fisheye lenses. Weighing in at some 2.2lbs (1kg), this is also a very beefy lens, with a big price tag to match ($1900). The zoom elements are fragile when dropped and the complex glass is sensitive to temperature changes and moisture.
Nikon's other wide-angle zoom, the 16–35mm f/4, is advantageous for large wide-angle subjects that don't require a fisheye. Unlike the 14–24mm, the lens accepts standard filters, so there is greater scope for using more-creative techniques. Without this lens, I would never have been able to create my recent images of sharks in St. Croix and Alaska. Subjects like timid sharks don't get close enough for wide-angle or fisheye lenses, so the reach of the 35mm end is important for filling the frame. At $1,100, it costs considerably less than the 14–24mm.

A glass bottom boat, photographed with the 14–24mm at 14mm, demonstrates the lack of distortion when using a rectilinear lens

Fisheye Options
My first experience with Nikon fisheye lenses was the 16mm fisheye f/2.8, which is priced at $1000. Interestingly, images appear more distorted with this lens than with the new 8–15mm fisheye zoom at 15mm. I found the overexaggeration from distortion with the 16mm less pleasing than with the 15mm setting on the new fisheye zoom.
Nikon's 10.5mm fisheye f/2.8, which retails for $775, is a comparable fisheye lens for DX cameras and creates the same field of view as the 8–15mm. The 10.5mm fisheye has an even closer minimum focusing distance (5.5in/14cm) than the new fisheye zoom.
Of course, neither the 16mm or 10.5mm fisheye lenses can create the circular aesthetic of the 8–15mm fisheye.

The circular frame presents the photographer with a completely new compositional challenge
The 8–15mm Fisheye in Use
With a circular frame, normal scenes transform into complex canvases for light and composition
I tested the new fisheye zoom at Spring Lake in San Marcos, Texas. This body of water is an ecological resource managed by the Meadows Center for Water and the Environment and is home to seven endangered species, most of which are macro subjects.
The lens hood needed to be removed for all underwater images. For FX cameras, the hood appears below 14mm and for DX cameras, it appears at 10mm. Below 15mm, the dome port hood will also need to be removed before shooting. The hood is mostly for keeping the snapping lens cap in place and is otherwise limited in usefulness.
Full Circular Images
The 8–15mm fisheye zoom is the first Nikon lens made since production of their 8mm lens ended in 1997 that creates a full circular image with a black background (without the use of extension tubes). This is where the magic happens for this lens and where I loved it most. With a circular frame, normal scenes transform into complex canvases for light and composition.
It requires some practice learning how to compose circular images effectively. Schools of fish prove to be challenging subjects to keep in frame and not awkwardly cropped. Care also has to be taken with lighting, as highlights can take in too much light and shadows appear darker than normal on unevenly lit subjects.

Smallmouth bass in Spring Lake, photographed at 8mm with a full-frame body

At 8mm, the lens creates a halo aberration along the edges that requires burning in post processing to remove. I noticed no significant chromatic aberration within images beyond the circular halo, which can be mitigated with shooting style, though not eliminated.

As this 100% crop clearly shows, uncorrected color aberration results in a deep blue ring around the entire 8mm circle

Midpoint Circular Images
When shooting a full-frame body, the zoom function of the lens is primarily designed to allow you to alternate between frame-filling and full circular images. However, I first became excited with this lens when I saw how the images are distorted in pleasing ways at the midpoint focal length of 11mm.
While composition seems better suited for verticals at 11mm, horizontal images can also be created effectively. Verticals make more compositional sense because the flat edges feel more natural and lessen the weight of the awkward semicircle, whereas movement leads the eye directly to the semicircles in a horizontal image. Either way, clearly, it's a matter of taste whether you find this midpoint field of view gives a desirable look—or not.
When the lens is attached to a cropped-sensor camera, you get frame-filling images almost throughout the zoom range. At 10mm, a 180º diagonal view fills the frame, while at 15mm, you get a 110° angle of view. Black corners in the frame make the lens less useful at 8mm with a DX body, though slight cropping would result in usable images.

A horizontal image of a model and camouflaged alligator gar less than a foot from the dome port, photographed using a full-frame body with the lens at 11mm

A vertical image of a sunfish one foot from the dome port, shot using a full-frame body with the lens at 11mm

Frame-Filling Images
While the 8–15mm at its widest is sharp all the way to the edges, a slight loss of sharpness and increased distortion appear at 15mm. As a result, I was less impressed with the 15mm images and felt they were a little flat and unexciting, especially when compared to the other fields of view the lens offers.
For typical wide-angle needs, I still prefer the images created by the 14–24mm wide-angle zoom, which appear more pleasing and sharper at the narrower end of the zoom range. For me, the distortion of the 8–15mm at 15mm is less appealing than that of the wide-angle zoom at 14mm.

Close composition less than a foot from the dome port and from an extreme angle such as being placed on the ground dramatizes distortion at 15mm

Distortion softens the corners at 15mm, as this 100% crop shows

Shooting Considerations
Composition is certainly a huge consideration when you're creating images that include everything within a 180° field of view. Watching for a buddy's bubbles in an image is of concern, but so too are your own bubbles. Subjects appear most "normal" in the center of the frame and must be very close to the lens to appear at any meaningful size.
The way the lens interprets light and interacts with strobes underwater is an even more important consideration. Care was needed to avoid ghosts, which appeared if the lens was angled toward any light and not away from it. Illuminating evenly is frustrating at best, as side-mounted strobes want to pull more light around the edges than in the center. Even ambient light can appear uneven, though light falloff is less pronounced than with Nikon's old 8mm lens. Exacting strobe control is also required to avoid backscatter with this lens, and every speck of dust appears—including on the lens and dome port.

Who Should Consider the Nikon 8–15mm Fisheye?
Even though I own both Nikon wide-angle zooms, I would add this fisheye zoom to my arsenal in a heartbeat
If you surveyed a group on the appeal of circular images, you might find people either love or loathe them—without very much in-between. So whether you see the value of Nikon's fisheye zoom will very much depend on which camp you fall into. At the same time, even if you never used the 8mm end, the lens produces a quality result filling the frame at 15mm, with several advantages over Nikon's 16mm fisheye prime, including better control over distortion and closer minimum focus distance.
Even though I own both Nikon wide-angle zooms (the 16–35mm and 14–24mm), I would add this fisheye zoom to my arsenal in a heartbeat. If I were starting out again, I would probably get the 8–15mm fisheye and the 16–35mm, and skip the 14–24mm, because the field of view would be covered. For me, the avenues for compelling composition opened up by the 8–15mm make this lens an exciting new addition to my toolkit.
The author and model take a circular selfie—with background inverted to white in post-processing

---

About the Reviewer: Jennifer Idol is a technical diver, instructor, and underwater photographer who has been diving for 22 years and earned 29 certifications. She is a Nikon Professional Service member, PADI Ambassadiver, and a member of the Ocean Artists Society. She is also the first woman to dive all 50 U.S. states, an achievement she has documented in the book, An American Immersion. Her photography and articles are widely published in periodicals, including Diver, Scuba Diving, Alert Diver, and Sport Diver. Jennifer aims to help others understand the underwater world through her photography, design, and by sharing her exploration.

---

When purchasing underwater photography equipment like the products mentioned in this article, please support DPG by supporting our retail partner—Backscatter.com.
RELATED ARTICLES
Be the first to add a comment to this article.
Newsletter
Travel with us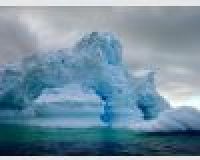 Antarctica
Plan Your Adventure >
Featured Photographer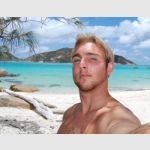 Cal Mero
Expert Photographer
Cal Mero is a marine biologist and full time underwater photographer specializing in fashion, advertising and wildlife. Cal is based in Melbourne, Australia and is passionate about promoting the unique marine life found in the...