Articles
Review of the i-Divesite BlackStar 40 Underwater Photo/Video Light
DPG would like to thank i-Divesite for supplying the BlackStar 40 photo/video light used in this review.

i-Divesite's innovative new BS40 features two lights in a single device
DPG RATING

VERDICT

Pros: For the shooter that wears both photo and video hats, the BS40 is an ingenious solution that packs enough power to take on all but the biggest subjects

Cons: Flex arms take some getting used to, and this integrated system is a little more tricky to travel with

CONTENTS
Modern underwater imaging demands out-of-the-box thinking to truly excel—and we must expect the same from our equipment. Video lights can be a dime a dozen nowadays. But judging by the looks on the faces of airport security dutifully inspecting my camera bag on the way to Grand Cayman to spend a week with Cayman Turtle Divers, the new BlackStar 40 dual light from i-Divesite is certainly something that flies in the face of convention.
1. The BS40: Two Lights in One
Spreading 4,000 lumens over two sources allows for easier, even video lighting and directional continuous lighting for still imagery
The low cost and availability of LED technology has produced an explosion of underwater video light options in the last decade. It seems as though every underwater equipment manufacturer has entered the video light race—from entry-level low-lumen models to 10,000-lumen juggernauts.
Still, there are a few companies that devote their engineering and design resources solely to lighting. i-Divesite is one such manufacturer, which is always pushing the boundaries when it comes to innovative lighting for both still photography and video. In recent years, i-Divesite has rolled out modular lighting systems, allowing users to switch out various LED "heads" on the same rechargeable battery body.
The most recent additions to this system are the BlackStar 30 and the BlackStar 40 (or BS30 and BS40). The BS30 is a powerful photo/video light in a more traditional design, which outputs 3,000 lumens of white light and has red, UV and blue light modes. But it's the BS40, with its "bunny ears" two-lights-in-one configuration that's the real showstopper. A pair of easily adjustable flex arms extend from the battery pack, each fitted with a 2,000-lumen COB LED array. The light is much more than power: Spreading 4,000 lumens over two sources allows for easier, even video lighting and directional continuous lighting for still imagery.
With the BS40's flex arms, the user can opt for easy, even lighting or creative techniques. Inset: The "little brother" BS30 caters to the more traditionally minded shooter

Specs at a glance
Light sources: Two 2,000-lumen heads with one white COB LED each
Coverage angle: 100° underwater for each head
Color rendering index: 85
Lighting modes: Four modes in white light (100%, 75%, 50%, 25%)
Burn time: 55 minutes approx. at maximum power
Power supply: One rechargeable 3400mAh 16.8V battery built into the body
Charge time: 1h30 approx.
Depth rating: 33 feet (100 meters)
Weight (with battery, YS stand and strap): 32oz (910g)
MSRP: $900
2. An Underwater Lighting System for the Hybrid Shooter
With the BS40, I could shoot still images using continuous light and then switch over to video just by slightly repositioning the dual lights
More than ever, the prevalence of dual threat cameras tempts even the most hardened still shooters to dabble with video. After all, who can say no to capturing the same subjects in jaw-dropping 4K resolution?
In order to do so, proper video lighting is a must—but many underwater still photographers aren't keen to leave their strobes at home in favor for two arm-mounted video lights. Photographers often use a focus light to track small subjects, but such lights do not offer enough power output for video, while centrally mounting a high-lumen video light will create uneven lighting. The BS40 is aims to solve this dilemma.

The BS40 is the rare light that is suitable not only for video, but also for evenly lighting a wide-angle still photo, as seen here with this large barrel sponge

The BS40 mounts directly to the housing's centrally positioned cold shoe. All that's needed is a cold shoe ball adaptor and clamp, as the BS40 has a built-in YS mount. This means you can keep both strobes for still photography and still have a dual video light system that produces even video light.
Usually, it's best to stick to either video or still photography on a single dive as switching between the two can produce lackluster results. However, this is largely based on the differences in lighting techniques. We found that using the BS40 eliminates much of the lighting discrepancy, especially in a destination like Grand Cayman, where the ease of diving and plethora of subjects encourage trying new things.
Lighting subjects in the sand—such as a conch—can be tricky. Too much strobe light and you blow out the white sand, while too little light leaves the scene colorless and bland. With the BS40, I could shoot still images using continuous light and then switch over to video just by slightly repositioning the dual lights. When a turtle flew by a second later, moving the two lights further apart made it possible to add a touch of light to the wide-angle scene.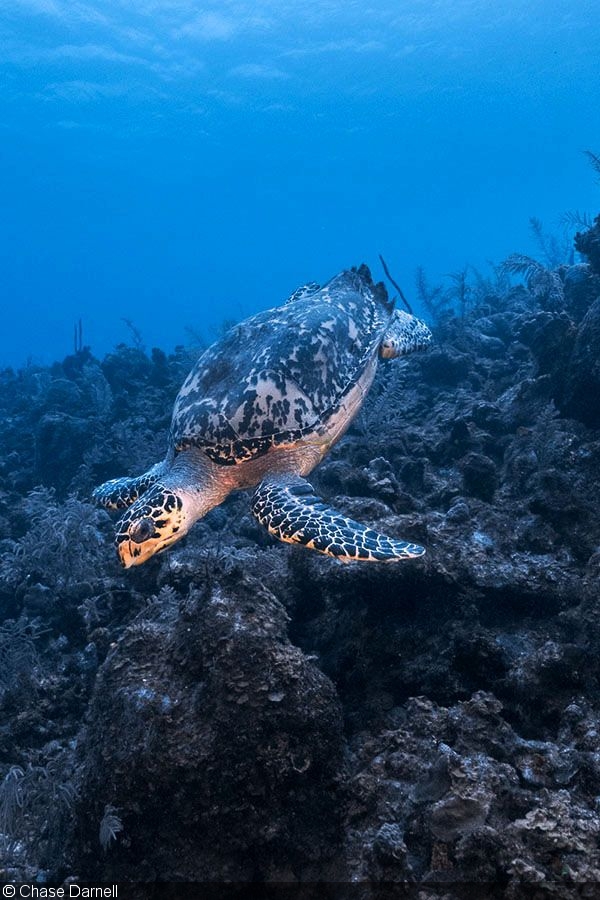 A touch of light from the BS40 adds color and contrast to this image of a turtle

The BS40 shined for still photography on night dives—so much so that I decided to leave my strobes at home. The combined 4,000 lumens is more than enough to light up even medium-sized subjects like green moray eels for video purposes, while the dual light system makes it possible to evenly light smaller subjects for still photos, such as an arrow crab. Without shadows you can't tell that this image was taken without strobes.

The BS40 is all you need for night diving, whether you want to shoot stills or video

Having a two-in-one light system does create some concerns when it comes to space—both in terms of storage and use. In order to save space when traveling, we found it best to separate the head from the arms/lights. This means they can be stored separately, if necessary, to save space—for example, keeping only the lithium-ion battery head in carry-on. You can also fold the flex arms into a circle if they are too long for the given packing space.
While great for thought-free even lighting, the BS40 is less than streamlined underwater. The arms extend for more than 11 inches, meaning they can be easily tangled or caught in tight spaces, like inside a wreck or swimming through Cayman's famous tunnels. We recommend folding the lights downward when not in use, so as to keep their profile more ergonomic.
3. Directional Lighting for Still Photography
Because the flex arms are also quite long and sturdy, it makes it possible to bring them around the side of the subject for dramatic cross lighting
The use of snoots to produce a spotlight effect took off nearly a decade ago and is still going strong. Traditionally, this is achieved through the addition of a light-shaping device to a strobe. However, with the BS40, the user can manipulate the position of the lights to achieve anything from a spotlight effect to back and side lighting for dramatic still images.
There are several advantages to using continuous light when trying to produce a spotlight or harsh, directional lighting. First, it is easier to see the impact of the light before pressing the shutter—ideal for photographers just getting started with the technique. The versatility of the BS40 in this manner stands out. You can easily maneuver the flex arms to overlap the two lights for a single spotlight, which worked well for making subjects against black backgrounds stand out.

By moving the lights close to each other, you can create a spotlight "snoot" effect

Because the flex arms are also quite long and sturdy, it makes it possible to bring them around the side of the subject for dramatic cross lighting. This is a great option for adding texture and shadows to an otherwise bland, flat image. This technique is limited by the size of the subject: Small-to-medium-sized animals like Christmas tree worms or scorpionfish are adequately lit by the BS40 lights. The use of continuous lighting produces a subtler combination of artificial and natural light than strobes, but it's certainly useful for creating uniquely-lit images.

Positioning the lights to the side of the subject can create compelling cross-light, which emphasizes texture and depth in an image
4. Simple, Even Video Lighting
We were able to switch between shooting macro subjects with tight lighting to medium-sized subjects within seconds
The BS40 spreads out 4,000 lumens between two lights, each of which has a wide beam angle of 100 degrees. These lights can be positioned just inches apart for a spotlight beam effect, or nearly two feet apart using the flex arms.
The debate about flex arms for still photography rages on, the simplicity is hard to beat for video. We were able to switch between shooting macro subjects (blennies, crabs, shrimp) with tight lighting to medium-sized subjects (pufferfish, turtles, reef scenes) within seconds—just by widening the distance between the lights.

The dual light system makes it easy to evenly light subjects from a few inches in size (like this blenny) to medium-sized animals such as turtles

It should be noted that in spite of the 4,000-lumen output, there are limitations to the size of the scene that can be well lit. The review was conducted with two cameras: the Nikon D500 and the Sony a6500. With the D500 and fisheye lens, the distance between subject and lens was minimized, allowing the BS40 light to have maximum impact. This allowed for lighting of subjects as large as swim-throughs and close-focus wide-angle reef scenes.
With subjects like wrecks and larger reefs, however, the BS40 wasn't able to cover the entire scene. This was further evidenced when shooting with our secondary setup, the a6500, which features a maximum field of view of 130 degrees (including wide-angle wet lens). When shooting video with compact cameras or setups with limited field of view, the BS40 succeeds with subjects no further than an arm's distance away.

The impact of the BS40 is limited by subject size and light-to-subject distance. For maximum color, try to be within arm's reach of the subject

In addition to the innovative dual-light design, the BS40 boasts specifications aimed at the prosumer-level underwater videographer. The chip-on-board (COB) LEDs produce a relatively high color rendering index (CRI) of 81. While manufacturers boast improved lumen output, CRI specs are largely ignored. However, having a high CRI value separates your video from amateur-looking footage as it more accurately mimics the natural color of sunlight.

Test footage using the BS40 with the Sony a6500 and Nikon D500
5. One-Button Control
The ease-of-use of the BS40 extends to the control system. There is just one button that is used to switch between varying power outputs: 100, 75, 50, and 25 percent. Full power is needed for lighting larger subjects (still or video) like turtles or reef fish, especially when shooting against the sun.
However, for close-focus wide-angle and macro subjects, 50 percent or less was often more than adequate. Using a higher f-stop value to increase the depth of field required higher video light output to compensate for the smaller aperture.
Perhaps most convenient of all is that the two lights maintain the same output with a single control. This means that you will always have balanced light between the two sources, all while sharing the same control. Adjusting two lights or strobes can take long enough that you miss the shot, but with the BS40, we could adjust both at once and cut the transition time in half.
6. Final Thoughts
The BS40 is not only two lights in one, but also a dual threat when it comes to both still and video lighting
Unconventional thinking is required for progress—and that's exactly what we found with this dual lighting system. The BS40 is not only two lights in one, but also a dual threat when it comes to both still and video lighting.
While the design might draw eyes from airport security and divers alike, the ease with which one can produce even lighting for video and creative continuous lighting for still photography is hard to beat.

Cayman Turtle Divers pro photographer Chase Darnell uses the BS40 to light a school of fish

---
About Chase Darnell: Chase Darnell is an award-winning underwater photographer and filmmaker currently based in Grand Cayman with Cayman Turtle Divers. He is a proud Ikelite Ambassador. With the crystal clear waters of Cayman at his full disposal, Chase is in the water daily with a camera in hand to document his experiences. He accounts his images to a simple theory: "More hours in the water equals more life-changing experiences." For more of his work, visit his website.
RELATED ARTICLES
Be the first to add a comment to this article.
Newsletter
Travel with us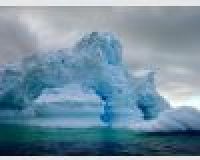 Antarctica
Plan Your Adventure >
Featured Photographer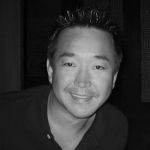 Masa Ushioda
Expert Photographer
Masa Ushioda was born and raised in Japan. Having grown up by a river in a suburb of Tokyo, he had an enormous interest in all aquatic life. When he grew up, his playground naturally expanded to the more diverse, fascinating...