Articles
Review: The Fantasea Line Radiant 1000X Video and Dive Light
By Robert Frank, Ph.D., PADI MSDT, June 24, 2016 @ 04:00 AM (EST)
Editor's Note: The reviewer and author of this article was provided the Radiant 1000X by the manufacturer to complete the review.


Technology has been kind to scuba divers. Just five or six years ago, a reasonably affordable dive light, priced at around $300, would have a halogen bulb or two, use irregular sized (and often expensive) batteries, and might give you 800 lumens of light for just an hour. Today, it is not uncommon to find underwater image-makers using lights boasting several thousand lumens, carrying a few rechargeable batteries rather than boxes of alkaline batteries, and routinely getting more than an hour of dive time from their $300 lights.
The Fantasea Line Radiant 1000X is one of that next generation of video and dive lights aiming to offer top-notch performance at even more affordable prices. (The Radiant 1000X should really be called a video, dive, and safety light—more on this below.) Fantasea provided me with three of the new lights, and my dive buddies and I spent a week testing them out in Fiji and then on a few dives at Isla Mujeres off the coast of Cancun, Mexico.

The 1000-lumen Fantasea Radiant 1000X aims to be a jack-of-all-trades, working as a focus, dive, photo/video and safety light
The Radiant 1000X – Modes and Operation
The Radiant 1000X is lightweight and small, measuring less than six inches (13cm) in length and less than one inch (2.5cm) in diameter at the widest point. It uses one 18650 rechargeable lithium-ion battery. The package, including the light, two batteries, dual battery charger, YS mount and hand lanyard, retails for $159.95 in the US.
The light has four operating modes: White light (high 100%, medium 50% and low 25%), red, white strobe, and white SOS. The light beam is 110 degrees and on high power the light's output is—as the name suggests—1,000 lumens.
Starting with fully charged batteries I timed the battery life for each of the modes, getting the stated 60 minutes burn time for 100% white light, 105 minutes for 50% and 300 minutes for 25%. The red light lasted 285 minutes, while the white strobe and white SOS modes were good for 300 and 150 minutes, respectively.

The colors of this coral at Isla Mujures are brought out well by a single Radiant 1000X light

Safety Tests: Since the Radiant 1000X also serves as a safety device, I wanted to determine how much battery life would remain after a 30–45 minute night dive so that the light could be used to help identify and locate the diver upon surfacing. So, I performed two tests. For the first test, I ran the light on white medium for 30 minutes and then went to white SOS, which ran for an additional 120 minutes. For the second simulation, I operated the light on white medium for 45 minutes and then went to white SOS, which continued to operate for an additional 70 minutes. In both instances, the light provided the diver with well over an hour of surface SOS signaling. If the diver were to use the more efficient white strobe, they would have even more surface signaling time.
Tips for Safely Operating the Radiant 1000X
The light comes with two batteries and a charger. Always keep one battery in the charger while using the second, and then swap the partially used battery for a fully charged battery between dives. Even though you may still have 75% battery life remaining after the first dive, a safe diver will want to have all the battery strength possible in the event they surface and need to rely upon the emergency beacons.
Dive with the light on 50% or less until you spot something of interest and then increase or decrease the illumination as needed. This will help conserve battery strength for later times during the dive or an emergency situation.
Never leave the recharger operating on a surface that absorbs heat such as a bed or clothing but instead leave it on a hard surface with some ventilation such as a countertop. Lithium-ion batteries get warm and at times seem hot during recharging.
Always remove the batteries from the light when traveling. The light head itself gets warm and you do not want the light to accidentally be turned on and create an unsafe environment in your luggage. It's a good idea to place lithium batteries in a plastic (and waterproof) box. Lithium batteries must be transported in your carry-on luggage.
This is a dive light and should not be used for extended periods of time on dry land because the head will get quite warm and the excess heat could damage or destroy the light's circuitry. When practicing/learning with the light, place it in a bucket of water or a sink full of water so as to protect the light's head from overheating.
Macro critters like sea snails and nudibranchs are easy to expose accurately with the Radiant 1000X

Using the Radiant 1000X Underwater
I tested the Radiant 1000X as a photo/video light as well as a focus light on several dives using the Canon PowerShot G7 X in Fantasea FG7X housing. To use the Radiant 1000X as a focusing light, I turned the power down to 25%, mounting the light either on the housing's cold shoe or on one of the arms attached to the camera tray. If I needed more light for a particular shot, for example on a cloudy day or under an overhang, I simply tapped the power button a few times until the correct white light intensity was reached and I was set to go.
When it comes to using the 1000X as a continuous light source for still photography, I found the light to be well suited for taking photos of small critters like flamingo tongue snails. I have often found that more powerful lights wash out colors or make it difficult to find a good exposure setting when taking close-ups. But this light is so small that it is easy to use for macro photography and the three power options make it an easy process to find a good setting for the perfect exposure.
Traditionally, continuous lighting is reserved for small and medium subjects, as a typical "dive torch" isn't powerful enough to light up a larger scene. However, the Radiant 1000X provided sufficient light on maximum power to bring out the color and detail in the spectacular reefs around Isla Mujures. On the dive, we also came across 15 or more loggerhead turtles that frequent the area for mating in June. The water was quite stirred up from recent storms, so using a flash would have generated too much backscatter. But the Fantasea light provided just the right amount of light, on medium power, for a decent shot—but not so bright as to scare the turtle away.

This photo of a loggerhead turtle was possible with the Radiant 1000X on medium power, avoiding the backscatter that a flash would have created

While I prefer to shoot photos rather than videos, I did try shooting some video at a depth of about 30 feet (10 meters) of the loggerheads. Again, because of the abundant particulate matter in the water, I was only able to capture the turtles for a few seconds before they swam away into the floating mist, but the Radiant 1000X did a fine job of bringing out the colors, without adversely disturbing the animals. If you're interested in using the Radiant 1000X as a video light, you might want to double up with two, on each side of your camera.
The Radiant 1000X also performed well as a traditional dive light. In Fiji, one of my dive buddies secured his light to his BCD and tucked it into a pocket. He commented that when entering a swim-through or when looking under an overhang, the light was readily available and provided ample lighting for his needs, especially spotting critters.
Another buddy secured his light to his Ocean Reef full face mask, noting that the light was great for hands-free diving and that he could easily cycle through the modes by just pressing the button on the light. On our night dives, he set the light to red to allow him to see the marine life without causing a disturbance, and upon surfacing, he used the white light on low power like a headlamp to help him find the tender's ladder and exit the water.

Using the "red" mode on the Radiant 1000X limits how disturbed subjects are by the light, especially at night
Final Thoughts
As an instructor, I'm always interested in finding new products that will enhance my students' diving experience—and help make their dives safer. As a photographer and photography instructor, I'm also looking for great lights that provide the flexibility to shoot a variety of subjects and scenes. The Fantasea Radiant 1000X fits the bill in both instances.
I have always advocated that all beginning divers should purchase a "safety package" that consists of a surface signaling device (like a "safety sausage"), a loud alarm that connects to their inflator hose, and a strobe. Now I no longer need to carry a separate safety strobe, as the Radiant 1000X gives me both a dive and safety light as well as a high-quality light for photos and videos, at a low price point.
For my students of underwater photography, the Radiant 1000X works very well for most situations, especially for shooting close-up subjects. The students will get a more than adequately powerful photo/video light that is compact and solidly built—the front lens is made of glass, not plastic—while offering the convenience of adjustable output levels, an emergency and safety light, as well as good battery life.


Visit www.fantasea.com to browse Fantasea Line's range of water sports products and accessories, or email info@fantasea.com for more information.

---

When purchasing underwater photography equipment like the products mentioned in this article, please support DPG by supporting our retail partner—Backscatter.com.
RELATED ARTICLES
Be the first to add a comment to this article.
Newsletter
Travel with us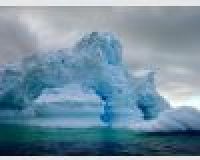 Antarctica
Plan Your Adventure >
Featured Photographer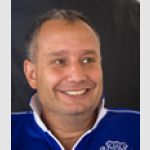 Pasquale Pascullo
Photographer
My style includes doing many repetitive dives on the same place. I get to know the animals, they get to know me! And I always tell my modeling fish subjects, \"I love you.\"