Articles
Review of the Cosmiq Dive Computer and Deepblu App
DPG would like to thank Deepblu Inc. for supplying the COSMIQ dive computer used in this review.


We are living in an ever-connected world. Our phones sync with our cars that sync with our smart watches that sync to our heartbeat. So why not bring this convenience to diving and underwater photography?
Deepblu is the creator of the COSMIQ dive computer and corresponding app, which aim to make our diving experience as seamless as possible. COSMIQ is more than just a typical dive computer—in addition, it can be used to create detailed dive logs enhanced with your videos and photos, uploaded wirelessly.
Could this be the ultimate accessory for underwater photographers and videographers looking to sync their dive logs with their art? To find out, I took the COSMIQ—and my smartphone—on two dive trips, one to the Caribbean island of Roatán, and the other on a liveaboard in the Egyptian Red Sea.

A pipefish on the Frasier Wreck off Sharm el Sheikh, Egypt—19 minutes into the dive, at 85 feet
Reinventing the Dive Computer
While the storage and recall of data from our dives is as old as the digital dive computer itself, we have been limited in what we can really do with that data. But as the age of social media has taken hold, it was perhaps only a matter of time before the question was asked, "What is a dive experience if it can't be shared?"
Deepblu has answered that question by reinventing the dive computer for the modern age, and putting the "social" back into the dive experience. The thinking behind COSMIQ is immediately obvious when trying out the computer for the first time, as you marvel at the slickness with which it syncs to the app and your first dive logs are created, all captured in your own personal space in the—rapidly growing—Deepblu community.
As you might expect, the app allows you to make your posted dive logs public, keep them private, or only share them with your Deepblu dive "buddies." You can also tag buddies who were on the dive with you and share the logs on other social networks like Facebook.

A shark swims by 32 minutes into a Roatán dive at 87 feet

For underwater photographers, however, it's the ability to enhance your dive logs with visual media—both images and video clips—that is the real genius behind the app. Up to 10 photos can be added to each dive log, the app automatically placing the images at the time and depth you took them during the dive. Want to know how I got that shot of the yellow headed jawfish aerating its eggs? Well, according to my dive log, I spent 90 minutes at 15 feet.
Interestingly, for a "smart device," the COSMIQ even coped surprisingly well with the lack of Internet I experienced during my weeklong trip in the Red Sea. You are still able to sync the COSMIQ to change settings and to download dive log information without Internet, and you can even add a lot of information to your dive logs and then upload the finished logs when you have a connection again.

COSMIQ Underwater Performance
The COSMIQ goes into diving mode as soon as it is submerged in water, and through the app you can set whether it starts in scuba mode, gauge mode, or freediving mode. To conserve battery power, I turned the computer off in-between dives and on one dive forgot to turn it back on before jumping in the water. While I was only at five feet, I figured I'd have to go back to the surface to turn it on, but I was pleasantly surprised that I could start it up and it went right into dive mode showing the depth I was at.

At 27 feet, 45 minutes into the dive, a parrotfish close-up presents itself

Underwater, the computer's 2.2-inch LCD screen is very bright and uses big numbers and several contrasting colors, making it a breeze to read even on night dives. The COSMIQ can be set for different nitrox blends from 21–40%, and this can be changed on the computer directly as well as by syncing with the app. Other settings, such as the level of conservation, PPO2, and what mode you want activated when it goes in the water, must all be changed with the app and computer synced.
I did find the computer very conservative. In the app, you can select the "Safety Factor" from conservative, normal, or progressive, and the PPO2 from 1.2 to 1.6, but I still found it conservative compared to the computer I normally use. Still, this isn't a bad thing, as safety should always come first. Like all computers, the COSMIQ will beep to notify you when you're nearing deco, ascending too fast, and if the battery charge is getting low. I would have liked to have the ability to change or turn off the alarms, which currently isn't possible on the COSMIQ.

An example of a finished dive log posted on the Deepblu app
Connecting COSMIQ with the App
The COSMIQ will sync dive data wirelessly directly to a smartphone or tablet via Bluetooth 4.0. While synced, you can change various settings on the computer such as how long the screen timeout is (standby in watch mode); measurement units; if you want it to start in scuba, gauge, or freedive mode when it is submerged in water; date; water type (salt/fresh); altitude; safety factor (level of conservation); PPO2 (1.2–1.6); nitrox percentage (21–40%); and alarms like dive time alarm, maximum depth alarm, and in freedive mode, maximum time and depth alarms.
The computer charges via a USB magnetic cord that attaches to the charger pins on the back of the computer. It recharged quite quickly, and I found connecting it while downloading photos each night was the perfect time to charge the computer and be ready for the next day of diving. The Deepblu website claims a battery life of 6 to 7 hours, and I found by my third or fourth dive, the battery indicator was down to one bar. Manually turning the computer off between dives helped to extend the battery life. Note that battery isn't user-replaceable.

COSMIQ syncing with my iPad Mini: You can change a wide range of computer settings through the Deepblu app, and changes take place as you sync
The Deepblu App
I found the Deepblu app to be fun and user-friendly, and it was easier and faster to download data compared to my other dive computers. The COSMIQ transfers information via Bluetooth, so there's no need to buy an additional cord to download dives like some other computers. All pertinent information from a dive is easy to see, including dive depth, time, and water temperature, and the user can add more information such as weather, dive gear used, and who they were diving with.
You can set dive logs to get posted publically or privately. Other users can "love" the post and comment on the overall post as well as individual photos or videos. You can connect with other divers, asking them to be a dive "buddy," and search posts for dives from different locations or people. It's easy to see how this will be a great app to connect with divers around the world to learn what dive sites are best, what you can see on each dive, and to find dive shops or buddies in specific locations.


As you move the cursor through the dive graph, you can see the images and video clips you took at different depths

Photos and videos can be added to logs either from a camera with built-in Wi-Fi, any camera with the Deepblu Wi-Fi enabled SD card, or from the camera roll on your smartphone. Using the Deepblu Wi-Fi SD card with your camera is simplicity itself: Connect your smartphone to "DIVElink" and select DIVElink Camera Roll in the Deepblu app to choose photos directly from the camera to upload.
The app is almost like an underwater photographer's version of Instagram, as you can add filters, captions and other graphics. However, for photo-snobs who must edit their photos before showing the world (such as myself), you can also edit your photos on your PC, and as long as you export the final product with the date stamp in the metadata, the app will still place them in your dive log at the exact time during the dive they were taken. The only thing you need to remember before diving is to set the time on your camera appropriate for the time zone you're in.
Creating dive logs from scratch manually is also a possibility if you want to add logs from dives done without the COSMIQ.

The MV Salem Express wreck in the Red Sea. The Deepblu app allows for various edits, including rotating, cropping, and color adjustment
The Expanding Deepblu Universe
For those of us who live for the "likes," "loves," and comments on our social media, it's great to have a platform dedicated to divers and underwater shooters, while still having the ability to share your dive logs to different places such as Facebook. I love that in the app you can bring up an interactive world map and see all the places around the world you've dived as well as a calendar showing which days you've been diving.
I will admit that I rarely log my dives anymore, but COSMIQ combined with the Deepblu app make it really easy and fun to do. Keeping a dive log is a great practice and having all this information on my iPad will make it easy to look back at my dives. I can see the practical benefits, too: It's now easy to recall how cold the water was, so I know what wetsuit to wear, or what lenses to use or accessories to bring. Of course, you can also search for other divers' logs to see what critters they've been sighting at certain sites you are about to dive, helping you decide to attach that macro lens in hopes of seeing a rare nudibranch someone just saw a few days ago.

An octopus at 21 feet—7 minutes into a night dive

Deepblu's drive to constantly refine and improve their products is palpable. During the month I tested the computer, there were numerous firmware upgrades, which are easily applied "over the air" via the app, to iron out bugs and enhance functionality. At DEMA, Deepblu also released a refreshed version of the dive computer, COSMIQ+, which added a bottom timer function and includes another color line, "Lumin."
But the company hasn't stopped there. Earlier this month, Deepblu the app evolved into Deepblu the platform, a fully-fledged social media network accessed via the app but also from your Web browser. Following other users and organizations, sharing, commenting and discussing are all more intuitive than ever. I'm also excited to see how the interactive map morphs into "Planet Deepblu," rolled out in January, which promises to make it easy for divers and dive businesses to connect and even allow divers to plan their next trip.
So, if you're looking for a new dive computer and want to be able to link your photos and videos to your dive logs, COSMIQ is a great computer for you. Plus, as part of the Deepblu community, you can now, finally, share your passion with the world.
RELATED ARTICLES
Be the first to add a comment to this article.
Newsletter
Travel with us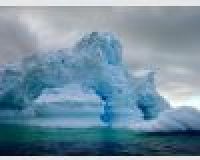 Antarctica
Plan Your Adventure >
Featured Photographer
Ofer Ketter
Expert Photographer
Ofer was born in Israel in 1976. At the age of 6 months he boarded an airplane and hasn't landed since. Living, working and traveling around the world in countries such as Israel, Australia, Mexico, Costa Rica, Thailand,...