Articles
Review of Canon S95 in FIX Fisheye Underwater Housing
By Keri Wilk, Matt Weiss, and Joseph Tepper, August 6, 2011 @ 07:00 AM (EST)
By Keri Wilk, Matt Weiss, and Joseph Tepper
In recent years, there has been a trend to pack bigger sensors and more features into smaller camera bodies. Canon might have found the perfect combination with their S90 – the first model in their S series.
Building on the success of their G series cameras which offers full manual controls, large sensors and custom features, Canon produced the S90, which had similar features, but was slimmed down to be a true pocket camera. Naturally, this became a wildly successful model. Canon then followed up the S90 with the S95, which added HD video to the already impressive mix of features.
Fisheye, a Japanese underwater photography equipment manufacturer, stepped up and produced a housing -the FIX S95- with similar qualities as the S95 camera: small in size, but packed with features. The combination has been considered a top tool for compact camera shooters since it's release.
Testing the Canon S95 and FIX Housing
DPG was most eager to put the S95 and FIX housings to the test given its initial success in the market and its enticing features. We would like to thank our official retail partners, Backscatter, for letting us pry this demo model from their hands for a week of rigorous testing.
We chose the calm, clear waters off of Curacao as the ideal environment for putting new gear through its paces. We would also like to extend a special "thank you" to our friends at the Lions Dive and Beach Resort and Ocean Encounters dive center, both of whom put up with our hectic schedule and were able to accommodate our unorthodox needs.
The S95 - At A Glance
The S95 was not a major upgrade from the already impressive S90. The biggest difference is the addition of 720p HD video. Even though the upgrades found in the S95 were fairly minimal, the S90 was such an advanced model to begin with that its replacement still sits among the top of compact cameras.
"Specs at glance":
Customizable front and rear dials for easy manual adjustment
28-105mm zoom lens with maximum aperture of f2.0
1280 x 720 HD video at 24 fps
Image Quality
The 10MP, 1/1.7" (7.49 x 5.52 mm) CCD sensor puts the S95 in the top of its class for point and shoots. It's an impressively large sensor to fit in such a small body. As with any advanced compact camera, the S95 offers the ability to shoot in RAW, a big hook for any underwater photographer looking to have more options in post processing.
Operation and Important Underwater Settings
In underwater photography, manual control is paramount when it comes to producing dramatic images. While just pointing and shooting can be fun, taking your shots to the next level involves having control over the exposure. For even more tips on how to take better pictures with the S95, check out our "Underwater Photographer's Guide to the Canon S95 and G12."
Exposure Settings
Many compacts do not offer manual controls, or suffer from complicated menu systems to make simple exposure adjustments. Not only does the S95 offer full manual controls, but it incorporates dual control dial system. A small dial on the back right corner and a larger ring dial around the lens in the front make it effortless to adjust your settings. The dials allow you to change settings with an ease similar to an SLR, since you can change your shutter speed and aperture without having to enter any menus. Additionally, the small size of the S95 makes it easy to adjust both dials with one hand.
The control ring goes around the camera's lens and can be customized for settings like shutter speed, aperture, or manual focus.
The ability to customize settings in manual mode allows the photographer creative license with subjects like the brain coral (above) and the feather duster (below).
Sync Speeds
The camera features shutter speeds of 1/15-1/1600th of a second. High shutter speeds are useful when shooting in sunny, tropical waters. Unlike SLRs, compact cameras have higher strobe sync speeds- the result of an electronic shutter, rather than the physical system found in larger, optical SLR cameras. In other words, you can use your strobes at speeds almost 6 times faster than with most SLRs.
The large control ring in the front of the camera does not need to be used for exposure control, as it is fully customizable. While most underwater shooters will prefer to set it to adjust your exposure settings, it's very easy to set the control ring to change a number of functions including white balance and even manual focus. This is a great way to produce striking sun balls in the background of wide-angle shots when shooting with strobes.
White Balance
Setting your white balance is an important feature if you are trying to shoot video or stills without lights. The S95 offers 7 presets and a manual option. To get the most out of white balancing, you will want to set it manually. By manually setting the white point in your image, you can achieve more accurate colors. This is especially important when shooting video, as otherwise your footage will look much too blue.
While most of the presets aren't practical for underwater photography, Canon did include an "underwater" white balance setting, which adjusts the cyans and reds of the images to compensate for the colors that are lost in the water column. However, the underwater mode does not adjust for depth, so its best used in shallow waters with plenty of sunlight.
ISO
Low light shooting is not as important for underwater photographers as it is for topside shooters, but there are situations where a camera's high ISO performance comes into play- murky water, dark depths, cloudy skies, etc. With this in mind, the S95 performed very well for a compact camera. There is some noticeable depreciation in quality at IS0 800, but it's still very usable. At ISO 1600, the quality of the image drops noticeably, and anything beyond that is unsuitable short of low-quality Internet images.
Lens Capability
The S95 features a f2.0-5.9 28-105mm zoom lens. This is actually a faster lens the G12's f2.8 maximum aperture, but it doesn't touch the speed of the Olympus' XZ-1 lens, which boasts a 1.8 minimum aperture and ability to shoot at f2.5 at full telephoto. While it's nice to use low apertures for doing creative bokeh macro work, you will more than likely be doing the majority of your shooting at f8, so lens speed becomes less of an issue.
Unfortunately, like with most compact cameras, the lens does has some shortcomings. At the S95's widest, the 28mm focal length lens is insufficiently wide to capture larger subjects underwater, as it forces you too far apart from your subject to fit it in the frame.
At full telephoto the minimum focus distance is unpractical for underwater macro work. You are forced too far away from your subject to fill the frame with smaller critters, and properly light the scene with single smaller strobes.
The problems from the S95's native lens are alleviated when using wet-lenses. We will go into more detail concerning wet lens attachment options for both macro and wide-angle later in the review.
The FIX Underwater Housing
The success of high-end compact cameras in the underwater photography industry produced a boom in housings for these smaller cameras. More and more frequently we are seeing the housing manufacturers producing high-end housings for top compacts. Fisheye was perhaps the first on the scene, by creating well-crafted, accessory friendly housings for the earlier Canon S and G series models
Although Canon produces its own plastic housing for the S95, which is very usable and inexpensive, more serious shooters will prefer the FIX housing's compact size, durable build, and ergonomics. It does not come cheap though, at $799 (Backscatter), its over 4 times the amount of the Canon housing.
Build
Machined from solid aluminum and depth rated to 196 feet, the FIX housing for the S95 aims to continue the control available for the photographer in the camera, while making the system as compact as possible. The housing has a boxier look and feel than most compact housings, but makes up for its square looks with its ergonomics and ease of use.
The top of the housing features dual fiber optic ports- a critical feature for shooters looking to evenly light their subjects by using two strobes, and a rare feature on compact camera housing, and one of the real benefits of the housing. In front, is a 52mm port that also accepts Inon AD mounted accessories.
Controls
The FIX housing for the S95 provides control to all essential camera functions, giving the shooter full advantage of the ability to shoot in manual mode. Each button is labeled on the housing, and the mode dials are all within reach of the right hand with the exception the ring dial.
We had trouble getting the front dial mechanism to engage with the camera's dial on a consistent basis. While this might not be a universal problem between all housings and camera, we were able to make the camera fit more snuggly in the housing by placing a wad of rolled tape (1/8 inch thick) between the camera's LCD and back of the housing.
The front dial is small (less than half inch diameter) and is positioned rather close the lens, making it difficult to turn smoothly. Deepening the grooves and making the front dial large, and thus easier to turn with precision, would be better especially when shooting with gloves or in cold water.
The back dial however, is much larger and rotates almost without any resistance, making it a b etter choice to customize as the shutter speed, as it is adjusted more often than aperture. We found it best to leave the front dial set at an aperture of f8 for the majority of shooting, and to only adjust the shutter speed with the back dial depending on the specific shooting condition. With this configuration, it is possible to go from shooting out into the blue to a black background in a macro shot with a flick of the finger.
While the "piano key" style button has become increasingly popular, we didn't like using it for the shutter button as it made half pressing the shutter to focus difficult. We preferred the lever shutter system as found in the Olympus housing for the XZ-1 (along with most SLR housings) as a way to half press the shutter.
Strobe Connectivity

The housing comes with two optical bulkheads with full TTL capability that are great for beginning photographers who don't want to think about strobe settings.

One trick we found especially useful was to use a tray and arm system with a quick release mechanism. This allows you easily detach your strobe underwater, and handhold it for more flexible strobe placement. Since you can easily operate the S95 in the FIX housing with one hand, holding a strobe with the other hand allows for precise placement that rigid arm systems don't allow. This method of strobe placement truly takes advantage of the S95's small size and allows for creative lighting options.
By using your own arm as a makeshift strobe arm, you can more evenly light a wide-angle scene



Keri Wilk demonstrates the usefulness of the quick release arm to detach the strobe from the tray
Wet Lenses
A common ailment of shooting with compact cameras underwater, the S95's lens is not ideal for shooting true macro or wide angle. Even the widest setting on the S95 (28mm) proves insufficient for shooting wide-angle, and at full telephoto, you cannot focus close enough to small subject to shoot tight macro. That's where wet lenses come in.
Adding the Fisheye wide angle conversion lens gives you a 165-degree field of view, which lets you photograph wider subjects, as you can be close to them and still fit them in the frame.
The 165 degree field of view provided by the wet lens is fantastic for close-focus wide-angle
For shooting macro , a macro wet lens can be added to minimize focus distance, which means you can get closer to your subjects when shooting with the lens at full telephoto. This opens up many more options for shooting smaller critters, which otherwise would get lost in the frame. The 52mm thread found on the Fisheye housing gives you fewer options than housings with 67mm threads when it comes to quality macro wet lenses.
The great thing about wet lenses is that you can remove them at any point in the dive and use the cameras native lens for mid size subjects, or even switch from wide angle to macro!
Who Should Consider the Canon S95 and FIX Housing?
This camera and housing combination is as sophisticated as it gets for compact cameras. For experienced photographers who understand the importance of using manual controls, having complete access to your cameras functions, and the ability to use two strobes as well as wet lenses, but prioritize small, BCD pocket fitting sizes, there is simply no better option.
Getting underneath hard-to-reach subjects is easy with the S95, but almost impossible with an SLR
That said, the abilities of the system should not scare away less-experienced photographers who are just looking to take home a few souvenirs- features like underwater mode video and TTL fiber optic capability make this as attractive a camera for the beginner as someone working his/her way up the ladder. The small size of the camera, along with the technique of holding the camera in one hand and the strobe in the other allows the photographer to shoot in tighter places than otherwise possible with professional setups.
Combine these features with a powerful image sensor, full manual control and a solidly constructed FIX housing, and you have a system as luring to the novice point and shooter as the advanced amateur.
---
The equipment we used or mentioned in this article is available from our retail partner, Backscatter. Please support DPG and articles like this one by supporting our retail partner. Equipment list:
RELATED ARTICLES
Be the first to add a comment to this article.
Newsletter
Travel with us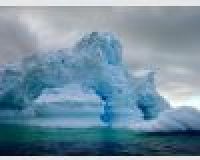 Antarctica
Plan Your Adventure >
Featured Photographer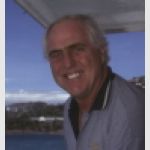 Bob Halstead
Expert Photographer
Dinah and Bob Halstead formed PNG\'s first full time sport diving business in 1977 and, in 1986, started the first \"live-aboard\" dive boat operation, \"Telita Cruises\". Bob and Dinah have explored...