Articles
Review of the Canon PowerShot G9 X in Fantasea Housing
Editor's Note: We would like to thank Fantasea for supplying the Canon G9 X, Fantasea FG9X housing, and various accessories, and Backscatter for providing additional accessories, which were used in this review.


As the world of compacts continues to evolve, we're seeing a trend of bigger sensors, more megapixels and even smaller cameras—so small, in fact, that they have begun to be referred to as "pocket sized." All of these aspects hold true with Canon's latest compact PowerShot model, the G9 X. Arguably one of the smallest compacts to date—with a large 1-inch sensor—the G9 X captures 20.2-megapixel photos with impressive image quality.
I put the G9 X to the test with the corresponding Fantasea FG9X housing to form an equally pocket-friendly—and wallet-friendly—setup. Even with the addition of strobes, video lights and Fantasea's new wide-angle and macro wet lenses, the G9 X system could easily be taken on a flight as carry-on luggage.
Working as a divemaster for DNS Diving in Grand Cayman, I greatly value having a compact and lightweight system that's easy to manage while I'm trying to get all of my customers in the water.
1. Overview of the Canon PowerShot G9 X
The PowerShot G9 X is in many ways an evolution of Canon's popular S-series—compacts with a slim form factor aimed at consumers looking for a lighter, smaller camera. But the G9 X has much more in common with the company's larger, flagship compacts.
The G9 X features the same 1-inch sensor as the previous model, producing 20.2-megapixel images backed with the fast processing of the DIGIC 6 image processor. It is also capable of 1080p 60fps video recording, with full manual control of focus and exposure if you so choose. On paper, the G9 X and its bigger brother the G7 X match up quite closely. (Note: The recently released G7 X Mark II boasts some more advanced specs.)
But where the G9 X diverges is in terms of its dimensions and weight. At just 209 grams, the G9 X is one-third lighter and much slimmer than the G7 X—this makes it the smallest 1-inch sensor compact camera currently on the market. Canon has limited size and weight by producing a built-in lens with a more limited focal length and maximum aperture.
Canon PowerShot G9 X Highlights
20.2-megapixel 1-inch high-sensitivity CMOS sensor
DIGIC 6 image processor
3x optical zoom f/2.0–4.9 lens
28–80mm (35mm equiv.)
3.0-inch 1.04m-dot touchscreen LCD monitor
Full HD 1080p video recording at 60fps
Built-in Wi-Fi with NFC
Up to ISO 12,800 and 6fps continuous shooting
Intelligent image stabilization and manual control ring
2. Overview of the Fantasea FG9X Housing
Like their other housings, the Fantasea FG9X keeps the setup compact and easy to use, while incorporating welcome features like a double O-ring seal and moisture alarm. The housing controls are well marked and very fluid—even giving you access to the touchscreen adjustments with five easily accessible panel keys along the right side of the housing.
Fantasea FG9X Housing Highlights
Depth-rated to 200 feet (60 meters)
Access to all essential camera functions
Ergonomic design
Shock resistant
Leak detector/alarm
Double O-ring seal
Removable double fiber-optic cable connection
Cold shoe mount for lighting accessories
Easy and secure camera installation
Custom designed hand strap
With simple access to manual controls, the Canon PowerShot G9 X gives you the flexibility to shoot a wide range of subjects under different conditions
3. FG9X Housing Controls and Ergonomics
Instead of the two functional control rings offered on larger compact cameras, the G9 X saves space and keeps thing simple with a single adjustment ring around the lens. Tapping a setting on the touchscreen enables you to choose your preferred setting—shutter speed, aperture, or ISO.
The lens control ring of the G9 X is accessible via a control knob on the left side of the housing, which is easily turned with your index finger. The touchscreen point can be accessed with your right thumb when you need to switch from shutter speed to aperture. By keeping all of the setting adjustments customized to one control ring, I found the process of changing settings throughout the dive very straightforward and simple even on my first dives with the FG9X.
The housing offers a dial that will pop up the camera's on-board flash if you failed to do so during setup above water; however, one new feature on the Fantasea housing line is the addition of a button on the top left side of the housing that allows you to push the flash down again. This can be beneficial when switching from photo to video shooting on a single dive. When the flash is active, the exposure levels on the LCD display compensate automatically in the camera, making it hard to judge a video exposure before you hit record. With the ability to push down the flash mid-dive, you will be able to physically see a more accurate exposure for your upcoming video clip. The camera also shoots at higher shutter speeds or in burst mode with natural light.

The ability to "pop off" the on-camera flash means that you can switch between naturally lit images and strobe-lit images on a single dive
4. Fantasea Wide Angle Wet Lens
The main disadvantage of using compacts in underwater photography is the impractical focal length of their built-in lenses. With the G9 X's widest focal length of 28mm, you are limited by how close you can get to your intended subject without cutting it out of the frame. While this 28mm focal length proved ideal for bigger animals that wouldn't have been within strobe distance anyway, for most wide-angle subjects, an additional wet lens is a must.
By adding Fantasea's new AOI Super Wide-Angle wet lens, the possibilities are much greater: Large reef scenes, wrecks, and schools of fish all become attainable subjects. The wet lens transforms a very rectilinear image into a final product that has a slight curvature on the edges, much like the appearance of an interchangeable lens system. This lens is a must, in my opinion, especially for the shooting environment I am surrounded by in Grand Cayman. Big sponges and reefscapes became great subject material with this added angle of view.

Big barrel sponges are a common sight in Cayman waters. The Fantasea wide-angle wet lens increased the angle of view, allowing me to fit the entire subject in the frame

To take it a step further, this ability to switch between ultra wide-angle with a wet lens and a longer focal length makes compacts really appealing. Limited to a fisheye lens with a DSLR or mirrorless, you may miss opportunities to take images of subjects that are slightly too far away—underwater this can mean more than five feet.
But with the versatility provided by a removable fisheye, you can go from medium-sized subjects in the distance to filling the frame with a massive shipwreck in seconds. With the use of Fantasea's Eye-Grabber accessory, you are able to carry all your extra lenses on the rig itself—making you an all-round imaging machine.

Having a fisheye-esque angle of view is critical in underwater photography, particularly when taking images of big animals, like these rays at the famous Stingray City
5. Wide-Angle Underwater Photography with the G9 X
For all of my shooting with the G9 X, I was in full manual. By having control of all necessary settings in such an easy-to-use format, I believe the camera is great for beginners, and even gives an intermediate shooter the room to grow with the camera.
The G9 X proved to have fast focusing while in autofocus mode when the reef was in the frame. For subjects in blue water, I found it necessary to keep the lens on the intended subject for a second or two before pushing the shutter, in order to achieve a focused shot.
I did most of my wide-angle shooting with the G9 X using a single Sea & Sea YS-D1, simulating the streamlined setup of a frequent traveler. Though the camera's on-board flash takes some time to recharge, it still performed very well—it just requires a bit of patience when composing a shot. Choosing the right moment to press the shutter is key, as there is a waiting period before the flash will be ready to fire again.

The G9 X's pop-up flash takes a little time to recycle, so it's important to get the timing of your shot right to capture the key moment, like when a diver passes by in this image

As mentioned before, the addition of Fantasea's new AOI Super Wide-Angle wet lens gives you a very close feeling to shooting with a DSLR and a fisheye lens. By cutting down the distance between you and your subject, the strobe will be more effective. Even with just the use of a single strobe, I was able to evenly expose the scene because of the close distance between strobe and subject.
With the aperture set to f/11 for the majority of my wide-angle shooting, I achieved minimal softness around the edges of my images—which can be a side effect of wide-angle wet lenses. The camera also showed great image quality at higher ISO, which was necessary for accurate exposures due to the tight f-stop. Images taken with an ISO as high as 800 proved to show excellent quality and minimal pixilation right out of the camera.

Using a closed aperture (f/11) to minimize softness around the edges of my image, I was able to capture a sun ball over the turtle's shoulder
6. Macro Underwater Photography with the G9 X
When going through the specs sheet of the G9 X before shooting began, I was very excited to see that the camera offers a dedicated "Macro" mode. With this setting, you get a minimum focusing distance of just two inches, allowing you to get very close to your intended subject and fill more of the frame for your final image. This mode does bring with it a maximum focusing distance of 1.6 feet, making this more of a "super-macro" shooting setting.
For bigger macro subjects such as fish and eel portraits, the 28–80mm focal length of the G9 X worked well. By utilizing the optical zoom for these types of shots, I was able to keep my distance from the intended subject while still filling the frame.

The G9 X's built-in lens is useful for filling the frame with subjects you might not be able to get close to, like this mouthy green moray eel

As I started searching for small subject matter, the addition of a wet macro lens became necessary. For this review I was using Fantasea's new AOI UCL-09 Macro +12.5 Wet Lens. In combination with the G9 X's macro mode, this macro lens proved perfect for tiny critters like blennies, crabs and shrimp.
When getting very close to an intended subject, focusing is always the first thing on my mind. Given that a lot of these types of subjects like to hide in sponges or under ledges, the addition of a focus light becomes very beneficial for quick and accurate focusing. I used Fantasea's new Radiant 1000X as my focus light while shooting with a strobe, which proved to have ample power to light the scene, enabling the shooter to first of all compose their desired shot more accurately, as well as give the camera the ability to focus faster.

I'm a big fan of using continuous light in macro photography and videography—the G9 X's impressive image quality makes this even more possible

As I continued my search for super-macro subjects, I transitioned into the use of continuous lighting for this type of photography with the G9X: With the wet macro lens and macro mode together, you are able to get very close to your intended subject, and this makes lighting your subject difficult with a single strobe.
For constant light shooting I used two Fantasea lights: a Radiant Pro 2500 and a Radiant 1000X. I positioned the Pro 2500 in an overhead position aligned right at the end of the wet macro lens, while the 1000X was positioned to the side in order to eliminate unwanted shadows.
Shooting with constant light also helped achieve good images on the first press of the shutter. Since you are using the LCD back display to compose your shots, what you see is what you get. As you move in on a chosen subject, your lights are already illuminating it, and you can see any changes to your settings that will be necessary before you press the shutter.
7. Canon G9 X Image Quality and ISO Performance
The G9 X offers an extended ISO of 12,800, making it very low-light capable. When shooting underwater there are various instances—like swim-throughs and shipwrecks—where a lack of light does call for bumping up the ISO in order to achieve a good exposure. Though the camera is capable of extremely high ISOs, we also don't want to lose track of image quality. As the ISO value is increased, you can begin to see an increase in digital noise.
The G9 X showed very crisp images while shot at ISO 500. As I continued to increase the ISO, I started noticing some digital noise when shooting at ISO 1250, but nothing that a little noise reduction in post-production couldn't help clean up. Overall, the camera backs up its big 1-inch sensor with crisp and clean images even when shooting at ISO values up to 800.

Shot at ISO 500, this image of a secretary blenny out of the protection of his hole shows little digital noise even when cropped down to a 1:1 ratio

At higher sensitivities, such as ISO 1250 here, the noise is more noticeable, but it isn't enough to detract from the image—and can be taken care of in post-processing
8. Underwater Video with the G9 X
The G9 X offers full HD 1080 video recording at frame rates of 60, 30 and 24 frames per second. By choosing to shoot at 60fps, you have the ability to edit your footage into slow motion, giving your final clips added smoothness and cinematic effect.
While the camera does have a dedicated "Movie" setting, this just gives you the ability to adjust overall exposure compensation. Instead, I chose to leave the camera in "Manual" mode for my video shooting in order to have full control over the camera's exposure settings. This was also beneficial for shooting both video and stills on a single dive, as there was no need to switch shooting modes.
Wide-Angle Video: The G9 X offers two custom white-balance settings that you can program throughout your dive. For my wide-angle video shooting, I used available light, which would normally require you to color-correct in post-production. I added a Fantasea Red Filter for shooting at depths greater than 20 feet, and then to fine-tune the white balance, I used the camera's "WB Correction" menu tab. I found that a boost of amber and magenta (A5, M2) produced my desired deep blue background.
Macro Video: For macro video shooting with the G9 X, I used Fantasea's Radiant Pro 2500 and Radiant 1000X for lighting. An ultra-light tripod for added stability ensured steady footage and fast focusing of the camera. Shooting macro video by hand-holding the camera proved more difficult to maintain a focused shot, as any movement of the camera could send the focus point astray.
9. Who Should Consider the Canon G9 X in Fantasea Housing?
With its compact dimensions and impressive image quality, the Canon PowerShot G9 X housed in the Fantasea FG9X is a strong system for beginner and intermediate underwater photographers and videographers, giving these shooters access to full manual control, and allowing them to progress and grow into the system as their shooting skills improve. With the addition of Fantasea's wet lenses, this compact system becomes an all-round imaging machine that will satisfy even DSLR users, like myself.
With this setup's affordable price point (just $800 for housing and camera as a package), shooters on a budget are able to get great image quality in their hands without breaking the bank. And with the simplification of controls without loss of functionality, you also have a very capable system that is easy to operate for first-time shooters.

The G9 X is small and lightweight, and combined with the Fantasea housing is all the more streamlined, making for a portable and budget-friendly solution

---

When purchasing underwater photography equipment like the products mentioned in this article, please support DPG by supporting our retail partner—Backscatter.com.
---
About the Reviewer: Chase Darnell is an award-winning underwater photographer and filmmaker currently based in Grand Cayman with Cayman Turtle Divers. With the crystal clear waters of Cayman at his full disposal, Chase is in the water daily with a camera in hand to document his experiences. He accounts his images to a simple theory: "More hours in the water equals more life-changing experiences." For more of his work, visit his website.
RELATED ARTICLES
Be the first to add a comment to this article.
Newsletter
Travel with us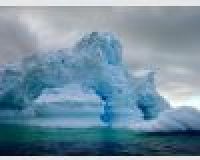 Antarctica
Plan Your Adventure >
Featured Photographer
Mark Fuller
Photographer
I absolutley love the ocean.I was born and raised in South Africa, and while travelling met my wife and settled in Israel. I started diving when I was just 13, though only started photography about 3 years ago. I worked as a...