Articles
Review of the Canon G7 X Mark II in Fantasea Housing
DPG would like to thank Fantasea for supplying the Canon PowerShot G7 X Mark II, Fantasea FG7X II housing, and various accessories.


Until recently, I felt the words "compact" and "point-and-shoot" were used to describe one and the same. But with advances in camera technology, underwater optics accessories, and full manual camera control, this is no longer the case. New compact cameras are smaller and easier on the wallet, while offering enough control for a more-advanced shooter to start experimenting with new techniques.
During my time as a video and photo pro for DNS Diving, I often enjoy diving with a compact camera rather than my DSLR. The added flexibility offered by wet optics makes it possible to record the whole spectrum of wildlife throughout your dive in stills and video—or both.
At the end of the day, the quality of your final product is key. This is why a compact setup that not only offers manual control like an interchangeable lens camera, but also provides high-quality video/stills is something to revere.
With the release of Canon's latest PowerShot model, the G7 X Mark II, we see a very compact, user-friendly and budget-friendly camera that boasts impressive specs for both first-time and more-advanced shooters. Pairing this camera with Fantasea's FG7XII—a compact and affordable housing—I wanted to test the limits of this pocket-sized PowerShot.

1. Overview of the Canon G7 X Mark II
Much of the key specifications you look at first in a camera haven't seen any changes from the Mark I to the Mark II—both feature a 20MP 1-inch-type BSI CMOS sensor, 24–100mm native lens, and 1080p video shooting.
But the real improvements come in the performance and reliability of the G7X II. The existing G7X was Canon's first attempt to fit a 1-inch sensor into a compact camera, which was aimed at competing with Sony's RX100 line. In terms of specifications, the G7X and RX100 III were suitably matched. However, the main complaint with users of the G7X centered around performance. RAW image recording was regarded as very sluggish, battery life suffered, and the lens quality was questioned.
With the G7X II, much of this has been addressed with the addition of the new Digic 7 processor. This next-generation processor supercharges the G7X II, promising improved image processing power, faster autofocus speeds, and a huge increase in continuous shooting speed—from 1fps RAW to 8fps RAW. In addition, the processor, matched with the camera's expanded ISO of 25,600 claims to produce very low-noise images even in the darkest of situations.
Key Features (Compared with G7 X)
PowerShot G7 X Mark II

PowerShot G7 X

Price (MSRP)
$700
Sensor
20MP 1"-type BSI CMOS
Lens
24–100mm (equiv.) f/1.8–f/2.8
LCD
3" tilting (180° up, 45° down)
3" tilting (180° up)
Continuous shooting
8fps JPEG/RAW
6.5fps JPEG, 1fps RAW
Max video resolution (rate)
Full HD: 1920x1080
(60p/30p/24p)
Full HD: 1920x1080
(60p/30p)
In-camera RAW conversion
Yes
No
In-camera charging
Yes
No
Weight
11.3oz (319g)
10.7oz (304g)
2. Overview of the Fantasea Housing for the Canon G7 X Mark II
Fantasea Line's FG7X II housing keeps the setup compact and very functional. The housing offers full control of the camera's shooting settings and features very smooth and fluid controls that are clearly labeled. Fantasea equips the housing with a double O-ring seal and water alarm, which offers some added security for your camera, and peace of mind during a dive. These are rare standard features with a compact housing.
The housing also has a 67mm threaded port, allowing you to expand your shooting capabilities with standard 67mm macro and wide-angle wet lenses and filters. So, you have the option of keeping the setup ultra compact or souping up your compact setup with an array of wet optics, lights, and strobes to enhance your imaging abilities.
Fantasea FG7X II Highlights:
Full access to all essential camera controls and functions with clearly marked buttons
Depth-rated to 200 feet (60 meters)
Shock-resistant construction
Ergonomic design
Double O-ring protection for a perfect watertight seal
Moisture detector and alarm, hand strap and port cover included
67mm threaded port allowing for wide-angle and macro wet lenses and filters
Priced from $400 (depending on terms and conditions of the local market)
3. Fantasea FG7X II Housing Controls and Ergonomics
Durable and very compact, the Fantasea housing fits well into your right palm with a molded step on the front and thumb groove on the back. If using the housing/camera without a tray, accessing shutter and zoom were very easy with the right pointer finger.
With the housing mounted on the Fantasea Dual Arm Tray, I could hold the system by the housing with my right hand and hold the left flex arm with my left hand. By keeping the right hand on the housing itself, you are able to keep close to the controls, which are clearly labeled, making it easy to get acquainted with the housing and its controls quickly.

Combining the Canon G7X II with a dual arm system with strobes and wide-angle wet lens allows the user to light and frame large scenes

Shutter speed is adjusted with the rear wheel on the back of the housing. Although it requires two fingers to adjust, it is very fluid and responsive, making small adjustments easy. The aperture is controlled by the control ring on the left side of the housing, and it is easily adjusted with the use of your left pointer finger, even if your hand is on the handle of the tray.
To adjust ISO with the camera's default layout, you have to navigate through the menu to find the appropriate setting. However, the camera does offer a customizable "Ring func." button that can be assigned to ISO and many other settings depending on your shooting environment. I chose to assign to ISO during all of my still shooting, so that I could have full control over all manual settings.
The housing offers a switch to pop up the flash if you forgot to do so before beginning the dive, and also makes use of an exposure compensation dial on the top right of the housing. This was very useful for minor adjustments on the fly for video shooting.

Setting the "Ring func." button to control ISO allows you to have direct control over all three key exposure settings including aperture and shutter speed
4. Wide-Angle Photography with the Canon G7 X Mark II
The camera's widest focal length of 24mm provides the welcome ability to photograph bigger subjects that can tend to keep their distance like eagle rays or sharks. For most of my wide-angle shooting, I was using a single Sea & Sea YS-D1, so the need to be close to my intended subjects was crucial for proper exposure.
Adding the Fantasea AOI UWL-09 super wide-angle lens gave the compact camera a fisheye-type focal length, enabling me to get close to my subjects and still keep my chosen composition in the frame.
I was very impressed with the G7 X II's shooting capabilities on the functionality level. The camera was quick and responsive with focusing and capturing images as soon as you hit the shutter.

The G7 X II proved to be quick and responsive to the photographer's demands—a significant improvement over the previous model

The G7 X II offers several autofocus modes. I chose "One-Shot" focusing for situations where I knew the subject would be in the frame. For example, in the following behavioral image of a feeding hawksbill turtle, you can expect the turtle to bite the sponge. By using the "One-Shot" focus mode, and locking focus on the sponge, you can wait for the turtle to make another approach, knowing the camera won't jump focus to a different moving portion of the frame.

The "One-Shot" AF mode is ideal for capturing a behavior that you know is going to occur quickly

I found the "AF Servo" mode useful for a shooting situation in which a stationary object is your main subject, but there is other activity that you would also like to include in your image, such as a school of fish.
The camera produced very natural color schemes and showed great transitions in the blue, even when shooting into the sun. Once again we see the G7 X II show its strength for advanced shooting techniques such as tight sunballs.

The G7 X II captured brilliant blues and performed well with advanced techniques like sunballs
5. Macro Photography with the Canon G7 X Mark II
The 24–100mm focal length of the camera gives you the ability to utilize about three-quarters of the zoom length, while still making focusing quick and accurate. Adding even more focusing assistance, the camera offers a dedicated macro mode that worked especially well paired with the Fantasea AOI Macro UCL09 +12.5 diopter. By cutting down your focusing distance with the diopter, you have the ability to fill the frame with super-macro-type subjects.
In line with wide-angle shooting, I found specific focusing modes worked well for different situations with the G7 X II. The "One-Shot" focusing mode was useful with subjects that have predictable, timed behavior. By half-pressing the shutter where you can expect the action to happen, just wait for the predicted movement and you now have the ability to instantly capture without much delay.

Locking focus on a spot in the image with "One-Shot" AF reduces the delay when you actually press the shutter to capture a critical moment

The "AF Servo" mode worked well with stationary subjects that were found on busy backgrounds. In the time it takes for you to find your subject in the LCD, the camera is already finding its focus. With a busy background, or an area that has many things to focus on, I found the "AF Servo" of the camera performed very well in locking onto the intended target.

For macro subjects that are well disguised, try using the camera's "AF Servo" mode

The camera also offers a manual focus option that you can set up to support a focus peaking setting. Unfortunately, the fine-tuning of this manual focusing is not available underwater, as it is accessed through touchscreen controls.
However, the functionality of the focus peaking with the default focus length in manual focus was still useful for underwater shooting. By just moving your camera closer or further away from your intended subject, you can easily see what the camera is determining as in focus, denoted by the bright red highlighted portions. Perhaps more useful for macro video (see below), focus bracketing with this method is incredibly helpful for photographing timid subjects that are camouflage masters.

For tricky macro situations, combine manual focus with focus peaking to effectively "focus bracket"
6. ISO Performance and Image Quality
With an expanded ISO of up to 25,600, the G7 X II showed impressive image quality even at higher ISOs. This is largely the result of improved sharpening and high ISO noise reduction algorithms in the new Digic 7 processor.
To maximize the crispness of the corners of wide-angle images, a tight aperture is needed, so I generally shot at f/11. To generate good exposures, especially in darker environments such as in caves or under ledges, there was a need for higher than normal ISOs, which the camera handled well.
Overall, the G7 X II proved to produce very clean imagery. Even when pushing images up to ISO 2000, the final product had a fair amount of noise, but showed great detail when inspected at 1:1. With a small adjustment in post, I would have no problem sharing images captured at ISO 2000 on the Web—or even printing after some moderate noise reduction.

There is impressive detail and sharpness in this image of a hawksbill turtle and French angelfish taken at ISO 400

In a canyon with minimal ambient light, ISO had to be pushed to 800, but when zoomed in you can still see a great deal of detail on the tarpon as well as the canyon walls behind

Inside this swim-through, there was even less light to work with. Taken at ISO 1600, this image of silversides shows a little noise, but the quality of the image is still more than acceptable
7. Canon G7 X II Continuous Shooting
Burst mode was the area with the greatest need of improvement in the Mark I, which managed a respectable 6.5fps continuous shooting in JPG, but a very disappointing 1fps in RAW. With the new and improved Digic 7 processor in the Mark II, we see a huge boost in maximum burst rate to 8fps in RAW—no longer are you waiting around for the camera to process a large RAW file.
This ability really shone when shooting fast action in natural light, as in the stingray sequence below. When the pop-up flash was activated on the G7 X II, I found continuous shooting was limited by the camera's flash recharge time, which did reduce the frame rate a little, but for all but the most demanding situations, burst mode was extremely usable.

The new-generation processor allows rapid continuous shooting of RAW images up to eight frames per second (as shown here slowed down 10 times)
8. Underwater Video with the Canon G7 X Mark II
The G7 X II can record Full HD 1080p footage at up to 60fps. This is an awesome frame rate for underwater shooting, as we are generally capturing fast-moving action under the waves. It also gives you the ability to add some slow-motion effects in post-production.
I found the G7 X II performed well in the video category. With the use of the "AF Servo" focusing mode, the camera was always quick to achieve focus, ensuring I didn't miss any of the action. The footage showed beautiful transitions into the blue, especially with a little color correction. Likewise, the camera produced files with low noise and excellent dynamic range, even when shooting at higher ISOs.
In the highlight reel below, the clip of the lionfish in the swim-through was shot at ISO 3200, and it's noticeable how high quality and low noise the footage is—even in these demanding conditions.

Highlight reel shot with the G7 X II

Underwater Video Tips for the Canon G7 X Mark II:
Color Correction with Natural Light: The camera comes equipped with multiple tools that can be used to dial in an accurate color scheme for underwater shooting. First, there is a built in "Underwater White Balance" setting. This setting worked well when shooting with only natural light in depths of less than 40 feet. For additional color correction, you can either set a custom white balance from a photo you have taken, or choose to adjust color manually with the use of the Kelvin color temperature scale. When shooting with only natural light at depths greater than 40 feet, I shot with a Fantasea red filter and set the color temperature to the camera's max of 1000K. After this, final minor tweaks were made through the WB Correction function available in the menu.
Constant Lighting: By adding some video lights to the setup—in my case Fantasea's Radiant Pro 2500 and Radiant 1000X—nicely colored reef scenes were easier to record, especially at depths greater than 40 feet where a lot of ambient light has been absorbed. Even when using video lights, I wanted to ensure the best color possible for my final video files, so a color temperature setting of 5600K, and a small WB Correction boost of blue (B4) were my general settings for recording with constant lighting.
Macro Video: With the addition of a tripod to ensure stable, smooth footage, the camera proved to be very fast-focusing, even on small subjects such as blennies. By adding the Fantasea +12.5 diopter, I was able to get really close to my subjects, allowing me to illustrate the detail and color of these tiny critters that much better.
Focus Peaking: For a lot of my macro video shooting, I chose to use the focus peaking function—even though you do not have access to adjust manual focus through the touchscreen. If you are shooting with a tripod, it is easy to make small adjustments closer or further away from your subject to achieve focus. Don't count this focusing mode out for handheld macro video either. The clip of the slender filefish in the highlight reel was taken with the camera handheld and the focus peaking showing in real time on the LCD display. This made all the difference in being able to keep the subject in focus.
9. Who Should Consider the Canon G7 X Mark II in Fantasea Housing?
With very impressive image quality, and greatly improved performance, the Canon G7 X Mark II in Fantasea's reliable and easy-to-use housing makes a very usable underwater rig for both first-time shooters and avid enthusiasts who want a compact rig that does three things: packs a punch in image quality, fits the bill for the budget, and travels well. The camera gives a beginner a very user-friendly platform especially when used with Fantasea's ergonomically designed housing.
Moving up to a more-advanced shooter, the G7 X II performs very well even when pursuing more involved shooting techniques. Also, given the fact that the G7 X II can shoot detailed, low-noise images even while working at higher ISOs, you have a camera that can produce a quality of image that will please demanding shooters. The vastly improved processor lends itself to challenging shooting conditions—leaving its predecessor in the dust.
It's always fun to shoot compacts because of the versatility they offer for underwater shooting, especially when equipped with wet lenses. With the Canon G7 X Mark II and Fantasea FG7X II, we have a camera-and-housing combo that backs up its multipurpose abilities with top-of-the-line final output in terms of both image quality and performance.

With its improved processing speed and performance, Canon's G7 X II might just be the top compact camera for underwater photography

---

When purchasing underwater photography equipment like the products mentioned in this article, please support DPG by supporting our retail partner—Backscatter.com.
---
About the Reviewer: Chase Darnell is an award-winning underwater photographer and filmmaker currently based in Grand Cayman with Cayman Turtle Divers. With the crystal clear waters of Cayman at his full disposal, Chase is in the water daily with a camera in hand to document his experiences. He accounts his images to a simple theory: "More hours in the water equals more life-changing experiences." For more of his work, visit his website.
RELATED ARTICLES
Be the first to add a comment to this article.
Newsletter
Travel with us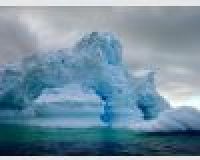 Antarctica
Plan Your Adventure >
Featured Photographer
Aaron Wong
Expert Photographer
Aaron Wong has been fascinated by the beautiful world beneath the waves since young. As a commercial and fashion photographer for the past decade, he has shot for countless magazines, covers, celebrities and Ads. His clients...