Articles
Review of the Canon EOS 7D Mark II in Sea & Sea Housing
DPG would like to thank Backscatter Underwater Photo and Video for supplying the Canon EOS 7D Mark II camera, Sea & Sea MDX-7DMKII housing, and various accessories used in this review.


For underwater photographers, cropped-sensor DSLRs occupy a special place in a market increasingly crowded with full-frame DSLRs and mirrorless cameras. Firstly, the smaller APS-C sensor format translates to a more compact body, and therefore a less bulky, more portable underwater housing. Secondly, the crop factor plays in favour of macro photography, with the extra magnification making it that much easier for the tiniest critter subjects to fill the frame. And lastly, cropped-sensor DSLR users have the privilege of being able to use the Tokina 10–17mm fisheye, one of the best lenses for wide-angle underwater work.
While we can also debate the benefits of both full-frame and mirrorless designs, ultimately of course, what system you adopt really comes down to personal preference. At the same time, with all the buzz surrounding the latest mirrorless cameras with spec sheets aimed squarely at prosumer shooters, we could be forgiven for wondering if we would ever see the emergence of the next generation of pro-grade cropped-sensor DSLRs.
That's precisely what makes the recently-released Canon EOS 7D Mark II such an exciting camera. A revival of the cropped-sensor camera with pro features, it was a camera at the very top of our list to test. Putting the camera through its paces in the new Sea & Sea MDX-7DMKII housing during this year's Caribbean Cup Freediving competition in Roatán, Honduras, we discovered an exceptional rig that delivered on every level. The Canon EOS 7D Mark II showed itself to be an outstanding cropped-sensor DSLR that would hold its own against the most capable full-frame DSLRs and mirrorless cameras, while Sea & Sea's MDX-7DMKII proved to be a formidable housing that could get the most out of the camera's uniquely impressive feature set.
1. The Canon EOS 7D Mark II
When the original Canon EOS 7D came to market more than five years ago, it marked a trend in professional-level APS-C, cropped-sensor DSLRs. Along with Nikon's equivalent, the then-D7000, these cameras offered top-notch image quality and excellent performance, as well as the first HD video in cropped-sensor DSLRs. Since then, one could argue, we have seen a slight drop in the popularity of high end cropped-sensor cameras. Mirrorless designs have offered an interchangeable lens solution for amateurs and prosumers, while full-frame cameras have emerged with smaller bodies and lower price points.
So where does the 7D Mark II fit into all this? By continuing to develop a flagship cropped-sensor camera stacked with pro features, Canon have sought to further dispel the perception that APS-C sensor DSLRs can't be used by professionals.
Camera Highlights
20MP Dual-Pixel AF CMOS sensor
10fps continuous shooting with autofocus
65-point all cross-type autofocus sensor
150,000 RGB + IR pixel metering sensor
Dual Digic 6 processors
Compact Flash (UDMA) and SD (UHS-I) slots
Larger-capacity (1865mAh) LP-E6N battery
2. A Pro-Grade Cropped-Sensor DSLR for Underwater Photography
The big drawback with cropped-sensor DSLRs has been a lack of pro features such as plentiful processing power, fast continuous shooting, and premium autofocus abilities. With the 7D Mark II you get all of the pro bells and whistles of a full frame but in a more compact, affordable body. This bang for your buck is paralleled by the Sea & Sea MDX-7DMKII, which offers durable aluminum construction and fine-tuned features such as customizable shutter sensitivity, all at a price well below other top-of-the-line housing options.
The 7D Mark II is ideal for photographing freedivers in a high-stress, high-energy, fast-paced setting where there's only one chance to capture the shot—in other words, not all that different to a lot of underwater wildlife photography.
On paper, the 7D Mark II appears ideal for this type of action photography. It's relatively small, complemented by the sleek Sea & Sea housing, making it mobile and streamlined. The camera's new autofocus functionality is ideal for capturing high-speed action, especially in low-light situations, such as underwater on cloudy days, and the 10fps continuous shooting allows you to capture sequences of the divers in action as they attempt to break world records.

With the release of the 7D Mark II, underwater shooters finally have a pro-grade cropped sensor camera that can compete with features offered on full-frame models
3. The 7D Mark II vs. Full-Frame DSLRs
Full-frame cameras may perform marginally better in low light, but it's hard to beat the size as a travel factor for many cropped-sensor DSLRs. There's also the Tokina factor: The Tokina 10–17mm fisheye lens remains the go-to for wide angle, and is available exclusively for cropped sensors. In the case of macro, the additional magnification factor you get with APS-C compared to full-frame sensors only further helps that tiny critter fill the frame.

Having my primary camera being a full-frame DSLR (5D Mark III) it seemed the 7D Mark II could go blow for blow with most features, while being slimmer in size and allowing me to use the ever-popular Tokina 10–17mm fisheye lens
4. The 7D Mark II vs. Mirrorless Cameras
For those who are looking for pro-grade specs and features in the most compact of forms, the latest higher-end mirrorless cameras seem to be tough competition. Add in the ability to shoot 4K-resolution video with the likes of the new Panasonic GH4R, and there's a compelling case to be made that the new class of mirrorless outperforms any non-full frame DSLR.
But when it comes to fast-action underwater photography—be it freedivers or sharks—the advantages of a high-end cropped-sensor camera really come to the forefront. Trying to look through an electronic viewfinder, such as those on mirrorless cameras, might fly topside, shooting still landscapes. But underwater, the lag time can have the user missing the shot. I also find my eye to have a better interpretation of the scene's contrast for metering and manual exposure than that rendered by the electronic viewfinder.
Another consideration is that the contrast detection autofocus method found in mirrorless cameras is slower and less accurate than the phase detection system in DSLRs. In low-light conditions, like those underwater, having phase detection autofocus can make all the difference when trying to capture a crisp, clear image. Without question, the 65-point all cross-type autofocus sensor on the 7D Mark II propels it from a mid-level DSLR to a pro-grade one. More on that below.

While a mirrorless camera is a slightly more portable, compact option compared to a cropped-sensor DSLR, it simply can't match the 7D Mark II's speedy phase detection autofocus (Featured is freediver Estrella Navarro)
5. The 7D Mark II Autofocus Performance Underwater
As the specs indicate, the autofocus of the 7D Mark II is impressive. The camera features a 65-point all cross-type autofocus sensor, compared to the 19 focus points of its predecessor, and even tops the 61-point autofocus found on the 5D Mark III and the top-of-the-line EOS 1D X. After a few dives with both the 5D Mark III and the 7D Mark II, I found the latter to be noticeably easier and quicker to focus.
As is the case with a freediving competition, and in most situations in wildlife underwater photography, you only have one chance to capture an image. Having an accurate, fast autofocus is a necessity, and the 7D Mark II is the most impressive Canon I've used to date in this regard.

Autofocus is often unreliable in difficult, low-light shooting conditions such as shooting freedivers at crazy depths, but the 7D Mark II went well beyond my expectations

The 65-point autofocus system covers almost the entire span of the optical viewfinder, giving you more options. The 65 points are all cross-type sensors, which are more accurate because they detect contrast on both vertical and horizontal lines. (Vertical sensors only detect contrast on vertical lines.) By contrast, not only do the 5D Mark III and 1D X have just 61 focus points, only 41 of them are cross type.
When photographing freedivers going down to mind-boggling depths, there's often little light, and most autofocus systems lose the subjects in the water column. With the 7D Mark II's 65-point cross-type autofocus, I had few problems getting the camera to lock on and autofocus the exact point I desired. This allowed me to concentrate on the composition of the images, rather than worrying if my camera would actually fire, resulting in more dynamic photos both in One-Shot AF mode (for still subjects) and AI Servo AF mode (continuous focus for moving subjects).

Photographing moving freedivers is made much easier through the consistency and accuracy of the AI Servo AF mode
6. Using the 7D Mark II's Continuous Drive Underwater
When photographing fast-moving action, be it freedivers or swarming sharks, having the ability to fire off a series of shots can make all the difference. The 7D Mark II offers 10 frames per second, just shy of the 12fps on the EOS 1D X. But the ability to shoot in continuous mode is also dependent on the camera's ability to autofocus track the subject and process the images in an instant. In both of these regards, the 7D Mark II delivered.
While still images may make the freedivers look graceful—which they are—they are actually moving incredibly fast, so using continuous shooting mode proved to be the best chance of producing a series of high-quality images. The 7D Mark II features the latest version of Canon's "Intelligent Tracking and Recognition" (ITR) system (only seen elsewhere on the EOS 1D X). This technology is combined with the camera's Dual Pixel AF sensor, which tracks subjects in terms of position in the frame as well as distance. So once I had focused on the face mask of a freediver by half-pressing the shutter, the autofocus was able to track this exact point through space until I decided to "click."

The impressive autofocus and continuous drive on the 7D Mark II allow you to capture a sequence of fast-moving subjects, be it a competitive freediver or speedy shark
7. Overview of the Sea & Sea MDX-7DMKII
The MDX-7DMKII comes with all of the features of recent Sea & Sea models, including their signature Optical YS Converter. The converter takes the electric signal from the camera's hot shoe and translates it to an optical signal, which is then relayed to your strobes via fiber-optic cable, just as it would if you made use of the camera's pop-up flash. The benefit of the converter: It drastically reduces the time your camera would waste recycling the on-board flash, which in turn conserves your battery's power. The housing also boasts a built-in leak detector sensor and the option to add a 45- or 180-degree viewfinder.
Housing companies often claim to have really fine-tuned their housings with so-called ergonomic improvements—but with this housing, significant changes have indeed been made. One notable example is the ability to adjust shutter sensitivity. An adjust plate makes it possible for the photographer to customize just how much pressure it takes to half-press and fully press the shutter, depending on personal preference.
MDX-7DMKII at a Glance
Compatible with the Optical YS Converter
Ergonomically redesigned levers
Diopter adjustment dial
Luminescent buttons
Movable focus and zoom gear
Two fiber-optic cable sockets
One N-Type (2-pin) connector and one HDMI accessory port
Built-in leak detector sensor
Corrosion-resistant machined aluminum alloy body
Depth-rated to 100m/330ft
Weight: Approx. 3kg/6.6lbs (housing only)
8. Camera and Housing Construction
As the typical breed of photographer whose next assignment is as unpredictable as the last, having a durable housing and camera combination is paramount. I don't consider myself just an underwater photographer, and as such my camera spends almost as much time on the beach, in the desert, and in the rain as it does in its housing. While many DSLRs are marketed as "weatherproof," the 7D Mark II features true environmental sealing with enhanced dust and moisture resistance. Thus, I felt comfortable removing the camera from the housing on the freediving platform to photograph surface images.
Out of the housing, the 7D Mark II feels far more akin to the professional camera bodies I've worked with than an amateur or prosumer model. It simply feels more "solid" and features a substantial grip that provides easier handling than most cropped-sensor DSLRs. The controls are organized very similarly to the 5D line, which not only makes it easier to migrate between cameras, but is also an indication that Canon treats the 7D series as pro level.
I also can't afford to miss photographing a freediving competition just because some swell bumped my housing off the camera table. Luckily, one of the trademarks of Sea & Sea's housings is their ability to handle wear and tear. Much of this resistance to the elements (and human ineptitude) is due to the fact that each housing is precision machined from a single solid block of anodized aluminum. Sure, it might be more cost efficient to produce different pieces and screw them together, but the robustness provided by the single machined block is undeniable.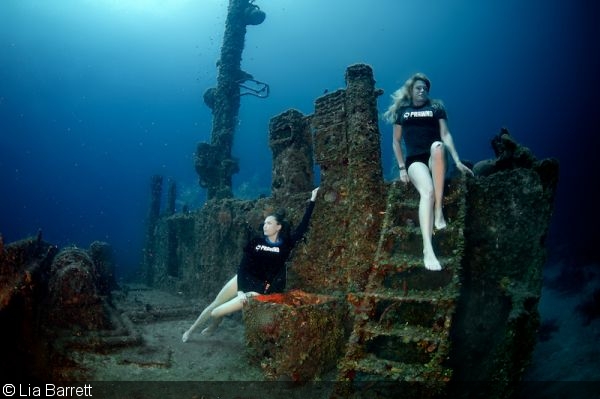 Underwater photography conditions—whether at a freediving competition or a remote reef—are often demanding on your equipment. The MDX-7DMKII looks and feels like it can take the brunt of the abuse
9. Using the Sea & Sea MDX-7DMKII Housing
My initial impression of the MDX-7DMKII housing was more of what wasn't there than what was—it is far less bulky than other housings I've used. That's a combination of the smaller, APS-C camera body, but also the precision with which the housing is designed. The fact that this aluminum housing is streamlined and weighs in at just over six pounds made it easy (or easier) to maneuver with the cetacean-like freedivers.
As previously mentioned, a key control improvement in the housing is the ability to customize the sensitivity of the shutter. Having used several different housing brands, I now know that each has a different amount of force required to depress the shutter. The ability to customize this sensitivity is not only convenient for photographers transitioning from a different housing manufacturer, but also those shooting in different environments.
For example, photographing competitive freedivers, I wanted the shutter to be easy and quick so as not to miss an intimate moment of action. However, when working with models swimming around wrecks and reefs on a single breath, I wanted a less sensitive shutter so as to avoid accidental misfires when I'm trying to compose the perfect, artistic scene.
With the MDX-7DMKII, it's the small details that can make all the difference. Take for example the luminescent labels on all of the controls. When using a camera and housing combination for the first time, remembering which control does what can be challenging, unless you have a transparent housing. But remembering the location of every button at night or deep down in the dark abyss—that's almost impossible. Freediving competitions often take place in such dark environments, and even using the housing for the very first time, I was able to feel confident in wielding it because of the luminescent labels.

The little details of craftsmanship really stand out on the Sea & Sea housing, such as the luminescent stickers identifying the purpose of each control—a must in dim, demanding shooting conditions
10. Who Should Consider the Canon EOS 7D Mark II and Sea & Sea Housing?
Underwater photographers tend to stick to their camera preferences—be it compact, mirrorless, cropped-sensor DSLR or full-frame DSLR. And while there is no right answer for which category tops them all, a cropped-sensor DSLR with pro-grade features makes a good case for being the ultimate choice for prosumer through professional levels. The Canon EOS 7D Mark II is just such a camera, boasting the compact build we associate with mirrorless designs but with all the features we come to expect from a top-of-the-line DSLR: lightning-fast autofocus, high frame rate continuous shooting, and top-notch image quality.
This pro-level performance embodied in a mid-level camera is complemented admirably by the Sea & Sea MDX-7DMKII. The housing's compact size and robustness, and pro features such as the Optical YS Converter and customizable shutter sensitivity allow users to make full use of the speed and versatility of the camera, even in very challenging conditions. If this rig can handle the intensity of a freediving competition and fashion shoot, then I'd be willing to bet it will pass with flying colors on your next dive trip.

---

When purchasing underwater photography equipment like the products mentioned in this article, please support DPG by supporting our retail partner—Backscatter.com.
RELATED ARTICLES
Be the first to add a comment to this article.
Newsletter
Travel with us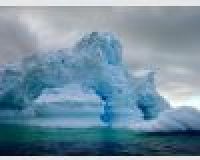 Antarctica
Plan Your Adventure >
Featured Photographer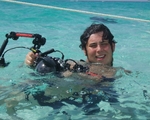 Joseph Tepper
Expert Photographer
I started diving at the age of ten and since that time have wanted to become a better photographer whether using a disposable Kodak waterproof (you know the blue ones) or my D300s. Last summer I received my dive-master in Grand...