Articles
Review: "An American Immersion" by Jennifer Idol

When we think of scuba diving in the U.S., certain images naturally come to mind: thick kelp forests in California, intricate cave systems beneath Florida, mysterious wrecks bursting with history in the northeast, and perhaps elegant manta rays gliding through the waters off Kona, Hawaii. While such places are well known for good reason, there is so much more in the States to explore and learn about than the usual go-to dive sites.
While the country is made up of 50 unique states, not many people can say they have seen them all—let alone dived them all. Jennifer Idol is one exception. In her book, An American Immersion, Jennifer takes readers on a grand journey across a vast landscape and introduces them to the immense biodiversity hidden below American waterways. From bizarre paddlefish in Tennessee to lion's mane jellyfish in Alaska, readers will be amazed at what the U.S. has to offer.

Jennifer Idol—the first woman to dive all 50 American states
Meet the First Woman to Dive All 50 States
The first time I met Jennifer Idol, she was presenting at a dive club meeting in New York City. She was in town to share her amazing underwater journey across each American state, and I was eager to meet her and learn about her adventure. In our first short exchange, I was surprised by the humble demeanor of this native Texan—as well her awesome cowboy boots!
Based in Austin, Jennifer Idol is a designer, photographer, and writer with over 22 years of diving experience. She is also a technical diver and Open Water instructor with an impressive 29 certifications under her dive belt. Through her design firm, The Underwater Designer, Jennifer combines her love of the water with her passion for design and photography. She provides clients in water-related industries with print, web, logo, and 3D design services.

Jennifer's Journey
Inspired by the disastrous Deepwater Horizon oil spill in the Gulf of Mexico in 2010, Idol devised an ingenious plan that summer to document the precious waterways throughout each of the 50 U.S. states. There is an entirely different world below the surface of our lakes, springs, quarries, rivers, and oceans that needs our admiration and support. By completing this journey, Idol hoped to help foster a greater appreciation for one of many natural resources we sometimes take for granted—clean water.
Along the way, Jennifer learned a great deal about American waterways, and all of the issues they face—pollution, drought, overfishing, and invasive species, to name a few. Throughout the journey that ultimately took her four years, six months, and two days to complete, Jennifer slowly became an ambassador for fresh water.

A diver explores Little Crater Lake

The journey, which began on a warm February day in Texas, transformed Jennifer in ways she had yet to conceive. Jennifer and her dive buddy, Ben Castro, set out on their way to Utah—by car. Plagued by H1N1, Ben had just started antibiotics as they left town, but they weren't willing to let that deter them!
After nearly 24 hours of driving, they reached the arid state of Utah—although it wasn't so arid the day they arrived. While topside snow began to dot the landscape, little did they know they were about to complete the hottest recorded dive in any of the 50 states—at a sweltering 93°F. Ironically, the friends surfaced from Homestead Crater to find a winter wonderland, and rather than needing to warm up they made a snowman instead! As Idol had never driven in snowy conditions prior to this trip, it was the first of many obstacles she would face in the coming years.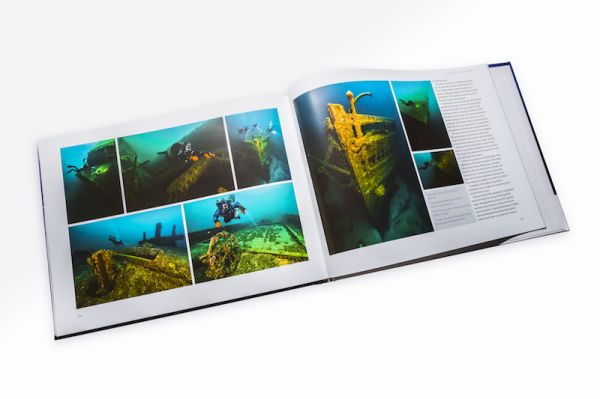 Just over halfway through the journey, her dive buddy Ben resigned and Jennifer was left to complete the remaining 23 states on her own. Determined to continue, Jennifer pushed on. Along the way she made new friends and met up with old ones. And in the final stretch she learned just how much of an inspiration her achievement had become. Eventually on August 21, 2015, Jennifer completed her final dive in Lake Huron on the William Young shipwreck, which sank in 1891.
Over the course of five long years, Jennifer dove a whopping 107 sites for a total of 387 dives. Throughout this adventure, she dove under the ice in Ohio, through shipwrecks off the coast of New Jersey, amongst vibrant coral reefs in Georgia, in and out of the cave systems of her home state of Texas, and at altitude in Glacier National Park, Montana. Jennifer donned wetsuits and drysuits, used different gases such as nitrox and trimix, and spent a remarkable 253 hours underwater!

On her final dive of the journey, Jennifer poses with dive buddies on a shipwreck in Lake Huron, Michigan
Book Breakdown
From the outset, Jennifer approached this behemoth project in a logical and practical way. As money and time were not easy luxuries, she broke the project down into five sections—or years. Carefully crafting the plan based on her available vacation days and budget, she decided it would be best to dive 10 states per year as well as several sites in each state. By doing so, she was able to provide the best representation of what each state has to offer.


The chapters are broken down by year and each chapter is broken down by state. Spanning several pages, each state provides a journal-style overview of the highlights and obstacles faced. With an average of 12 images per state—both topside and underwater—readers are able to get a real sense of what it is like to scuba dive in each place.

A lion's mane jellyfish in Alaskan waters

Personally, I was amazed by several states I hadn't previously considered diving in. The state of Washington boasts two species of plumose anenomes: giant and orange. In Georgia, you can hunt for megalodon teeth or visit a vibrant artificial reef teeming with life. In Tennessee, you can encounter the rare paddlefish. And the list goes on and on: Texas, Wyoming, Montana, Louisiana, oh my. But I found Alaska appealed to me most. The photographic opportunities both topside and underwater make it a clear winner in my mind. And I'm now itching to plan a trip! I wonder where I can find some advice?
While I was sad to reach the final state of Michigan, I was pleasantly surprised by the chapter that followed—entitled "End." This chapter really gets into the nitty-gritty of the adventure. Here, she lists the dive sites visited, provides interesting statistics about the journey, and even includes a water color chart that shows readers what color she mostly associates with each state's waterways. It is a fun and creative way to conclude the book.


Who Should Read An American Immersion?
An American Immersion is an invaluable resource for all Americans, and the perfect companion for anyone—American or otherwise—wishing to explore the plethora of underwater ecosystems in the U.S. It is a labor of love, a quest to achieve the impossible, and provides a powerful message for those that are willing to listen.
As I heard Jennifer speak on that crisp, spring evening at the New York Sea Gypsies meeting, I had an overwhelming feeling come over me—I was super proud of a complete stranger. This achievement of hers is mind-bending, inspirational, and something I hope we can all learn from. Clean waterways are our lifelines, and we would be wise to listen to Jennifer's message.

RELATED ARTICLES
Be the first to add a comment to this article.
Newsletter
Travel with us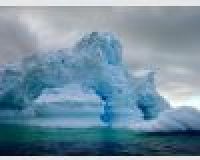 Antarctica
Plan Your Adventure >
Featured Photographer
Jeremy Cuff
Expert Photographer
Jeremy Cuff is a regularly published diving/underwater and travel photojournalist based in Warminster (Wiltshire) in the southwest of the UK. He is the 2007 winner of the Sport Diver Underwater Photographer of the Year Award....