Articles
A Retrospective of 333 Productions
August 9, 2013 @ 06:00 AM (EST)
Sharks have fascinated both Joe Romeiro and Bill Fisher since childhood.
They each learned to dive as a tool to experience the power and mystery of sharks first hand. After meeting on a shark diving expedition, they teamed up to form 333 Productions. Combining Bill's production background and Joe's cinematography skills, they began making films about sharks, and the underwater world they had been experiencing.
"333 Productions" quickly made a splash, receiving numerous awards and recognition for their efforts. Joe and Bill began speaking at dive shows and film festivals around the country. It has been a dream come true to show their work alongside the legends of the underwater world.
Their work has appeared on Sharkweek, Discovery Networks, Nat Geo Wild, Fox, WGN-TV, and host of other broadcast networks and print publications.
Joe and Bill want to use their experiences to help show others that many species of sharks are threatened, and some even face extinction, due to the constant pressures of commercial fishing. They wish to portray sharks the way they see them, as beautiful and awe inspiring creatures that are an important, necessary, and critical element of our oceans eco-system.
As 333 Productions continue their quest to travel the world capturing images of sharks in ways that no one else has, they continue their mission: To help protect sharks by educating & dispelling the myths surrounding them.
DPG is proud to present a retrospective of 333 Production's heart-pounding films:
Death Of A Deity
Sharks, once the mighty rulers of the sea, are now facing the legitimate threat of extinction. Seeking to dispel the myths and sensationalism surrounding them, Death of a Deity submerges you into the world of the shark and shows you why they are in desperate need of our help. BLUE Ocean FilmFest /Emerging Underwater Filmmaker Award 2009, Wildlife Film Festival –Winner/Endangered species category
A Lateral Line
"A Lateral Line" is a journey into the world of the pelagic shark, animals you won't see in captivity, only in the wild. Once some of the most numerous species of sharks in the sea, pelagics have been steadily declining as overfishing continues to escalate. Witness the beauty of the Blue and Mako shark, and see why they need our protection. Asian Dive Expo/Singapore/Underwater Video of the Year 2010 - Honorable Mention/Underwater Cinematography/International Wildlife Film Fest 2010, Finalist/BLUE Ocean FilmFest 2010, Wildlife Conservation Film Festival, Winner 2011 Education category
Ocean Inspiration- Jacques Cousteau
Céline Cousteau, granddaughter of Jacques and host of the event, said, "These are ocean advocates who share a passion for underwater life– the beauty, wonder and awe it provides. Like my grandfather, these award winners all understand that we can use our voice, creativity and talents to inspire others. They understand that the choices we make have an impact on our planet and our future. These deserving individuals are carrying out the legacy of my grandfather and his lasting impact on our oceans today." 1st Place- The Ocean Inspiration Award
Legacy- The Words of Peter Benchley
A short video by Shark Savers and 333 Productions that presents the shark conservation message of Peter Benchley – in his own words. For the decades after the release of Jaws, Peter Benchley devoted himself to marine conservation, with shark conservation a special concern. " Legacy" will move the Jaws fan to make the same transition as the Benchleys, from mere fascination or even fear of sharks, to admiration, respect, and a desire to protect them.
Nina Salerosa
333 Productions & Cristina Zenato teamed up to make this stunning video tribute to the Caribbean Reef sharks of Grand Bahama. The beauty and eloquence of tonic immobility by Cristina Zenato, captured like never before by Joe Romeiro.
Rip Fin - Battle Scars
He's one of the world's most famous sharks. Joe Romeiro captures Cal-Rip Fin in his finest hour. An awesome tribute to an amazing shark. Special Thanks to Lawrence Groth & Great White Adventures/Shark Diving International.
RELATED ARTICLES
Be the first to add a comment to this article.
Newsletter
Travel with us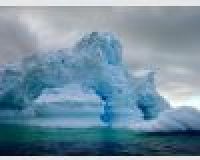 Antarctica
Plan Your Adventure >
Featured Photographer
Carl Roessler
Expert Photographer
As a professional travel agent and photographer, I spent twenty-five years traveling the world helping dive operators reach the market with their destinations. I specialized in promoting live-aboard dive cruiseers all over the...