Articles
Next-Level Wide-Angle Underwater Photography
Sunbursts are a great compositional element in wide-angle images, Rainbow Reef, Somosomo Strait, Fiji

One of the biggest mountains to climb in developing underwater photography skills is wide angle. So many avid enthusiasts try but fall short and get frustrated because they really don't know how to pull all the elements together to make a winning image. There are steps to take on this journey and it's best to take them in order.

1. Use the Right Tools for the Job
You'll have to make sure you have the equipment you need:
A camera that shoots in RAW and full manual
Easy-to-use one-touch controls that allow you to make adjustments quickly and easily
A dedicated wide-angle lens or wet lens: Fisheye lenses are the easiest to work with because they offer the widest angle of view, making both lighting and composition easier
Good lighting: You'll need at least one strobe, but two is better. Light is color! Smaller strobes with lower guide numbers may not be powerful enough
Most wide-angle scenes are best captured with two powerful strobes, Siaes Corner, Palau
2. Shoot in Full Manual
You will have to shoot in full manual in order to achieve optimal exposure:
Take creative control—don't let your camera make decisions for you
Full manual is the only way to properly exposure your background (the ambient light)
Learn your sweet spot settings (for midwater or sunbursts) so you can spend your time getting the lighting and composition right
For perfect blue water backgrounds, take control by going full manual, Roatán, Honduras
3. Master Strobe Lighting
You'll have to perfect your strobe lighting, especially balancing natural and artificial light.
Edge-light your scene to avoid backscatter in your image (strobes pointed away from your subject)
If shooting with a fisheye lens, make sure your strobes are pulled way back behind your housing (towards your head) to avoid strobe creep and white noise
Strobes are intended to light your subject while your camera settings expose for the background (the ambient light)
You must remain very close to your subject for lighting to be effective
Shoot in your strobes' manual mode (avoid TTL). Take creative control by choosing your power output for each scene:
Avoid overexposure which will wash out and flatten your image
Avoid underexposure which will lead to lack of color and contrast
Change your strobe placement for each scene for the best lighting:
Avoid bottom lighting your subject
Switch your strobes to manual mode and learn how to balance ambient and artificial light, Sombrero Island, Philippines
4. Compose Thoughtfully
Composition requires following basic rules, but it is also a subtle art that remands mindful consideration:
Shoot upwards to let light in your lens and dimensionalize your subject
Ensure that at least 25–30% of your image is blue water—it is the frame for your scene and provides context and contrast (go for a rich, inviting blue)
Don't amputate your subject or put it too close to the edge of the frame, which is distracting to the eye
Don't try to include too much of the same thing in the frame
Follow the Rule of Thirds
Choose the most pleasing angle for you subject: Try a few different angles until you feel you have the strongest composition
Choose the best camera orientation for your subject (test out both to see)
Place important elements in your frame at the intersections on the Rule of Thirds grid, Siaes Tunnel, Palau
5. Get Creative
Finally, when all of that is mastered, shooters can still get frustrated with boring (even if well executed) images. We can bump things up a notch by using some more-advanced composition techniques and adding additional compositional elements in the frame.
Consider using a sunburst to add a little punch to your image
Divers, models and even boats can draw focus to your subject and help fill the frame
Fish (both close up, far off, or schooling) add oomph to the image
Consider adding a reef silhouette behind your subject to draw the viewers eye through the image
Find balance: Avoid stacking all your compositional elements on the same side
Make sure your elements are well organized (tight ball of fish, diver in good body position, etc.)
Work your settings, lighting and composition, frame after frame, until you have the best possible image. Shoot, review, adjust, repeat!

A dive model is a classic element in a wide-angle frame to boost interest and show scale, Lesleen M Wreck, St. Lucia

---

Francesca Diaco is the founder and lead trainer of Roatán Underwater Photography and the owner/operator of Fisheye Expeditions & Photographic Services, which offers expeditions to many of the world's most exciting dive destinations and online underwater photography training. You can see her more of her work at www.francescadiaco.com. Francesca has also been featured as Photographer of the Week.
RELATED ARTICLES
Be the first to add a comment to this article.
Newsletter
Travel with us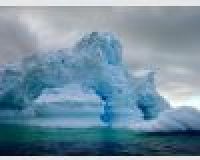 Antarctica
Plan Your Adventure >
Featured Photographer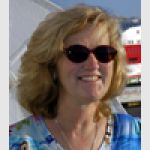 Deborah Fugitt
Expert Photographer
Deb Fugitt loves to travel. A few years ago she sold her house, left her job as a large computer systems analyst, (the systems were large, not the analyst), packed a bag and became "homeless" for 16 months. Europe was...