Articles
Next-Level Macro Underwater Photography
For a memorable macro shot, all the elements have to come together, Sebete, Indonesia

Most people gravitate towards macro (before wide angle) in their underwater photography journey. Not only are these tiny critters fun and captivating, but they are easier to light and capture, especially when using a compact camera with internal flash. Even more exciting is how easy it can be to rack up some solid images in your portfolio quite early on. But it's good to consistently challenge yourself to make those images better and better.

1. Ensure Perfect Focus
For an impactful shot, you must make sure that your subject—specifically, the eyes—are in tack sharp focus. Getting close isn't enough: If you want your image to really stand out, every detail has to shine.
Move your focus point to the area of the image where you want the subject's eye to be placed. This will ensure that your camera will lock focus on the right part of the image
If your eyes are not quite as good as they used to be, consider getting a magnifier or viewfinder so you can clearly see the subject and ensure you are locking focus in the right place. You can also use corrective lenses in your mask
A macro image nearly always succeeds or fails based on the focus on the eyes (or eye), Lembeh, North Sulawesi, Indonesia
2. Showcase Your Subject
Your subject should have pride of place in your frame. These critters should fill your frame and occupy at least 25–30% of your image—if not more.
If your camera lens doesn't allow you to get close enough to fill the frame, consider getting a macro wet lens that adds magnification
If you are using a compact camera without a wet lens, achieve your optimal focus distance and then incrementally zoom/focus until the subject fills the frame. (This is the one and only time you should be using the zoom on your compact—when you are within six inches of your subject)
When it comes to macro, big-in-the-frame is beautiful, Bay Islands, Honduras
3. Compose Carefully
The devil is in the details! It is much easier to notice compositional faux pas when things are super magnified.
Place your subject according to the Rule of Thirds, but make sure that you are choosing the most visually compelling intersection. Your subject should be looking or swimming into the frame and not leading the viewer's eye out of it
Carefully frame your photo. Don't amputate your subject or place it too close to the edge of the frame—this is distracting and leads the eye to the wrong place
Consider your camera orientation: Don't get stuck in rut shooting all horizontal or vertical formats. Try both and see what works best with your subject
Find the most compelling angle—try different approaches for the most impact!
Consider using something to imply a sense of scale for super tiny critters
A one peso coin illustrates the tiny size of this frogfish, Dauin, Negros, Philippines
4. Beware of Your Background
Choose a background that will make your subject pop!
Messy backgrounds are confusing and distract the viewer's eye
The pleasing bokeh and negative space are critical in this shot, Bay Islands, Honduras
5. Light It Up!
Artificial light—whether internal flash, strobe or video lights—will bring color, sharpness and contrast to your image.
Don't over-light your subject, which can make it appear washed out or out of focus
Avoid harsh shadows, which are distracting—off-camera lighting offers more flexibility and control
Strobe lighting is more impactful than continuous lighting
A ring flash offers even lighting for tiny subjects in hard-to-reach places
Snoots can bring focus to your subject and add impact to your image
Backlighting your image with continuous lighting can offer a dramatic touch to an otherwise ordinary subject
Strobe lighting is essential to bring out all the details, Bay Islands, Honduras
6. Capture Behavior
If you can catch your critter in the act of doing something, you can really take your macro image to the next level.
Whether your subject is hunting, feeding, cleaning, making a home or flashing some colors or spines, behavior will make your photo stand out from the rest
Wait, watch, be patient, and be ready with settings and lighting when the perfect moment arises
Mandarinfish are beautiful on their own, but photograph their mating ritual and you've got an even more compelling capture
7. Be Respectul and Responsible
Above all else, never, ever manipulate or harass the little guys for the sake of an image. There are lots and lots of ways you can avoid it—all of which will make you a better photographer.

---

Francesca Diaco is the founder and lead trainer of Roatán Underwater Photography and the owner/operator of Fisheye Expeditions & Photographic Services, which offers expeditions to many of the world's most exciting dive destinations and online underwater photography training. You can see her more of her work at www.francescadiaco.com. Francesca has also been featured as Photographer of the Week.
RELATED ARTICLES
Be the first to add a comment to this article.
Newsletter
Travel with us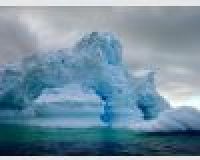 Antarctica
Plan Your Adventure >
Featured Photographer
Dennis O'Clair
Expert Photographer
Dennis O'Clair graduated Summa Cum Laude from The Fashion Institute of Technology (FIT) in NYC with an Associate Degree in Photography in 1986. He has been working as a commercial photographer ever since. He has worked...