Articles
Quick Tips: Choosing Underwater Images for Instagram

There are a lot of platforms underwater photographers can use to promote their work in the digital era. But perhaps none is as ubiquitous and effective as Instagram. Launched in 2010—what seems like an eternity ago—the photo-centric social media service quickly evolved into a tool to promote professional photography.
One of the interesting aspects about Instagram is the value of organic growth. You can't pay for more exposure of your photos and you shouldn't pay for (often fake) followers. Your photos must speak for themselves. And while there isn't a magic formula for growing your Instagram account, we've learned a thing or two from sharing amazing underwater imagery through the DPG Instagram account. Here are some tips for choosing underwater photos that will attract the most attention.

Want to build an epic Instagram following? Follow these tips when you post pics
Cropping Underwater Photos for Instagram
For many years, Instagram limited users' images to the square (1:1) aspect ratio. This isn't ideal for professional photographers looking to share their imagery, as the standard aspect ratio for most cameras is 3:2 or 4:3. Fortunately, Instagram rolled out an update that pretty much lets you crop at any ratio—but that doesn't mean you should.
The vast majority of underwater images are captured in landscape orientation at a 3:2 aspect ratio. The problem is that when you post such images on Instagram, they appear rather small when viewed in the mobile app, which is permanently fixed in portrait orientation. So, how do you crop your images to stand out the most on Instagram's digital canvas?
The 5:4 crop maximizes the space allowed in the Instagram feed and is ideal for portait images (left). The standard 1:1 crop is well suited for centered subjects that fill most of the frame, such as this blue ring octopus (right)

As a general rule, you'll want to crop portrait images to a 5:4 ratio, the highest height-to-width ratio allowed by Instagram—this aspect ratio will fill up as much of the feed as possible. Unless your portrait image is framed very tightly, a 5:4 ratio should comfortably fit the subject in the frame without cutting off too much of the photo.
Landscape images are a bit trickier. Ideally, you'll want to crop to a 1:1 ratio to maximize the space offered. However, many of our images aren't suited to be square cropped: Advanced photographers often arrange key elements at the intersecting points of the rule of thirds in the original 3:2 frame. We suggest cropping as close to the 1:1 ratio as possible, while maintaining compositional integrity of the image.
Instead of using the app's built-in crop tool, we recommend cropping your photos in your designated editing program of choice. This allows finer control over the exact crop ratio and the ability to fine-tune the image's boundaries.

Most landscape images come out of the camera at a 3:2 aspect ratio (left) and appear rather small in Instagram, but cropping in at a 1:1 ratio increases their visibility in the app

Tip: When changing your beloved 3:2 ratio images to a 1:1 ratio, Photoshop's Content-Aware Crop tool will be invaluable—especially if the original image leaves limited negative space around the edges. By selecting this tool, you can crop the photo to a 1:1 ratio to the composition of your desire, and the program will automatically generate content to fill in the once-empty space.

The original image would cut off the sperm whales if cropped at a 1:1 ratio (top left), but using Photoshop's Content-Aware Crop tool allows a crop where the whales have plenty of space (bottom left) and automatically fills the empty black region with content (right)
Instagram Underwater Photo Composition
Alas, if you're looking to maximize impact with your images at a 1:1 or 5:4 ratio, not every one of your beautiful underwater photos will be ideal choices for Instagram (even by using that clever Photoshop crop trick). And so, it becomes very important to choose images with a composition ideal for the social media platform.
Compositions that work well on Instagram feature a singular, prominent subject. One reason for this is that the vast majority of viewers will be taking in your images on their smartphone screens. An image with a well-hidden frogfish in the corner of the frame might be beautiful blown up on a canvas print, but on an 8-inch screen it will be hard to appreciate. Instead, opt for images where the subject is almost popping out of the frame to maximize impact. Use the 1:1 crop to better fill the frame with the subject.

Choose photos where the subject is almost bursting from the frame for maximum impact

Leading lines are always an important compositional tool but including strong diagonal elements in your images can make them stand out on Instagram. Much of the app—from your profile page to your newsfeed—is succinctly square. Including diagonal lines breaks up the monotony and draws the viewer to your photos. Want to learn more about eye-catching composition? Check out our Underwater Photography Composition Guide.

Uploading images that add diagonal lines to the boxy, square look of Instagram will help them stand out
Color and Contrast for Instagram Photography
Bright, colorful images play well on Instagram, where viewers often have short attention spans and want to be immediately wowed. Fortunately for underwater photographers, the list of colorful subjects the ocean has to offer is long. Macro photos play well for this reason: The saturation and contrast created by your strobes will make your images stand out on a small screen.

Macro photos with a lot of vibrant color attract even the most fleeting viewers for a "like"

For wide-angle images, make sure to select those that don't suffer from the dreaded "blue haze." There's nothing wrong with a wide-angle scene, but make sure that there is a colorful foreground to stand in opposition to the blue or green water negative space. Adding a diver is always a way to appeal to a larger audience, which will appreciate the human element as a connection.
Sometimes, a simple image with impressive contrast in colors or textures can be especially effective—such as a silhouette of a subject against the sun. Color isn't always a must: Starkly monochromatic black and white images add a sense of fine art to your feed.

Contrasting elements also help your pics gain popularity. Carefully composed black and white photos can add a fine art touch to your page (left), while silhouetted images are also attention-grabbers
Consistency
Okay, so this isn't as much a tip for selecting photos as an encouragement to keep posting. If you really want to see your Instagram flourish, the most important thing to do is post your awesome images regularly. You can spend all day agonizing over which underwater photo has the best composition, crop, or contrast, but if you want to be the greatest 'Gramer (aka the intimidator of Insta) then you just need to keep posting.
RELATED ARTICLES
Be the first to add a comment to this article.
Newsletter
Travel with us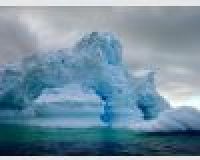 Antarctica
Plan Your Adventure >
Featured Photographer
Michael AW
Expert Photographer
Pursuing the art form of documentary photography, Michael AW is well known for his saturated colour imagery. His work on environmental issues and natural history, have been featured in BBC Wildlife, Asian Geographic, GEO,...