Articles
Quick Tip: Using a Dive Torch for Creative Macro Lighting
Create moody lighting with your dive torch
Many underwater photographers carry a dive torch in their BCD pockets. They make for a great back up if your housing-mounted focus light dies—especially during night dives. And handing it off to a dive model can add an extra visual element to a wide-angle image. But the high intensity, narrow beam angle of dive lights also makes them excellent tools for creative, directional lighting.

Snoot Substitute
More than a decade ago, snoots plunged into the underwater imaging world as tool to spotlight, backlight, and dramatically light subjects. Essentially, a snoot takes the wide beam output of a strobe and narrows it down significantly. And while effective, snooting involves extra, costly gear and can be a difficult technique to get the hang of.
A dive torch, on the other hand, is a tool that you already likely carry along or can easily be rented. Most dive lights have a high lumens output (800-plus lumens), which allows you to use high apertures and quick shutter speeds when photographing macro subjects. Additionally, they have narrow beams (10-30 degrees) that can be effectively used to spotlight or creatively light subjects.
Using a dive torch for directional, harsh lighting can actually be easier than with a strobe because you can preview the effect through the viewfinder before taking the image

Spotlight with a Dive Light
Perhaps the most obvious way to use your dive torch for continuous lighting is to create a spotlight. One of the advantages when using a continuous light to create a spotlight is that you can actually see the diameter and placement of the beam before snapping off a picture. Thus, this solution is a great stepping stone to traditional strobe snooting, which tends to be a bit more advanced.
Essentially, you want the only light in the image to be that coming from the dive light: No ambient light, no strobe light, nothing else. This can be achieved by using a high f-stop aperture value (f/16-f/22) and a fast shutter speed. Choose a shutter speed that is sufficient to make the image as dark as you'd like. It's important that this speed is fast enough to freeze the subject (1/200th of a second and above) since you won't be using strobes, which typically freeze any motion.
The trickiest part about using your dive torch as a spotlight is multitasking between composing the image with your camera in one hand and holding the light steady in the other. Ideally, you can ask a dive buddy or dive guide to hold the light while you use both hands on the camera. Moving the light closer and further away from the subject will reduce and expand the size of the spotlight.
Using a dive torch to spotlight a nudibranch guard its eggs on the sandy bottom
Many benthic species tend to blend in: Creating a spotlight effect with your dive torch helps them stand out without the complications of an off-camera snoot setup
You can also experiment with having a subtler spotlight: Instead of blacking out the rest of the image, you can use a slower shutter speed and wider aperture to incorporate more natural light. It doesn't have the same stark contrast as a pure black background, but it can feel a bit more natural and less moody.
You can also experiment with blending some natural (sun) light alongside the artificial light from your dive torch
Texture and Mood with Side Lighting
Side lighting – or bringing your strobes around the side of the subject, rather than head-on – is a popular technique to accentuate textures or make the image a bit moodier. But sometimes, the space is too tight to fit your strobes without disturbing the scene or rustling up backscatter.
Instead, try using your dive torch for tight spaces or tricky subjects. This works especially well for subjects in the sand such as stargazers, frogfish, and seahorses, which aren't too skittish to move if you place a dive torch close by. Again, use a high shutter speed and high f-stop so that there's no motion blur and the only light is coming from the dive torch. Most dive torches have few (if any) power settings. So instead of adjusting the brightness from the light, you'll have to use your camera's settings to compensate.
By placing the dive light in the sand next to the stargazer, there is more texture highlighted on the subject and the sandy background
Hairy frogfish are perfect subjects for highlighting texture with a dive light
Backlighting with a Dive Light
In addition to spotlight and directional lighting, dive torches can be used to backlight for sedentary subjects. If the subject doesn't move at all, then you can simply rest the torch in the sand or an empty spot. However, if the subject is swimming or in the water column, then you'll need another diver to hold the light.
There are many ways to light and compose these types of images, but the general idea is to have the subject between your camera and the dive light. Typically, you'll want to find a subject that is somewhat translucent so that the light creates a glowing effect. You can either turn off your strobes completely or put them on minimum power so that some of the foreground of the image is exposed.
Some of the best results using a dive torch as a back light involve adding some foreground strobe light for balance. As well, since there's so much artificial light, you'll be able to use closed apertures for maximum detail.
In this image, I've blended some foreground light (from strobes) with the dive torch I carefully positioned in the sand behind the floating robust pipefish
Backlighting can bring out a glow like this small goby blending in on soft coral

Final Thoughts
Experimental lighting is one of the techniques that separates someone who takes photos from a true photographer. And while strobes are the primary lighting tools in your arsenal, your dive torch can't be overlooked. With some clever positioning and composition, you can create unique images without the extra cost and complexity of an off-camera strobe.
A scorpionfish is lit using only a dive torch
RELATED ARTICLES
Be the first to add a comment to this article.
Newsletter
Travel with us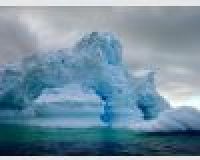 Antarctica
Plan Your Adventure >
Featured Photographer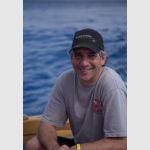 Robert Minnick
Expert Photographer
I began diving just over ten years ago; twenty years into my career as a technical director in theater. My mask became a new proscenium to a show of unending interest and fascination. After a time I developed a desire to...