Articles
Quick Tip: Lightroom Shortcuts for Underwater Photographers
A "cheat sheet" of the key shortcuts for Lightroom and Photoshop

In today's fast-paced world, every second counts. And why spend one more second editing your images than needed when you could be underwater—well—taking more photos?
Adobe Lightroom Classic CC is perhaps the most ubiquitous image editing and organization program, but many underwater photographers waste time clicking and navigating through menus to perform various functions. Shortcuts are a great way to cut down on your time spent editing your images. Essentially, instead of clicking on a tool or action, you can access it just by pressing a single key or a combination of a couple keys.
While we've shared our favorite Photoshop shortcuts, here we delve into the top 15 shortcuts for the ever-popular Lightroom software aimed at increasing efficiency of the underwater photographer on the go.
Note: These are the shortcuts for Lightroom Classic CC—Lightroom CC varies slightly.
1. Import Command + Shift + I (Ctrl + Shift + I)
Let's get things started efficiently by importing your desired pictures with a shortcut. No drag and drop. No opening files in files in files. Simply use this shortcut to access your memory card (or hard drive) and add photos swiftly to your library.

Importing is made simple by using a shortcut to access your images

2. Add Keywords Command + K (Ctrl + K)
Lightroom is even more about image organization than it is about editing. One of the best ways to keep your library organized is to add keywords. That way you can simply type in "turtle" to find that killer shot, rather than trying to recall the exact dive when the encounter took place. Use this shortcut to quickly add keywords.

One of the best ways to organize your images is by adding searchable keywords to images in your library

3. Add Rating 1 2 3 4 5
Another way to organize your images is through a rating system. When viewing images in your library or grid, simply press a number 1 – 5 to assign a value. You can then filter images by that rating.
4. Reject X
One popular way to initially cull your imported image library is to go through and reject all of the unusable images and then focus on the work-able ones. You can take the thought out of the emotional process of rejecting your images by pressing Z.
5. Undo Command + Z (Ctrl + Z)
We call this the "oops" shortcut. During editing, it seems as though we make as many wrong moves as right. When this happens, this combination of keys will reverse your actions quickly. Practice it a little and you'll be mending bad editing choices in your sleep.
6. Open in Develop Module D
If you've been reviewing, sorting, and rejecting images after import, then it's time to switch to the hard work of digitally developing your images. Pressing the D key instantly takes you to the Develop Module.
7. Before/After Command + Option + Shift + ↑ (Ctrl + Alt + Shift + ↑)
In the Develop Module, this shortcut gives you the ability to toggle between the before and after settings. This is critical for monitoring changes from the original image as you go along.
8. Grid View G
Done editing that awesome image and want to do some more? The best way is to press G and switch instantly back to the grid view where you can continue to rate and sort your imported images.
9. Crop R
One of the first things you might do when editing your images is cropping—and this shortcut will save you some time. In Lightroom Classic CC, you can also use the A key to toggle between a locked and unlocked aspect ratio.

Click "R" for crop and you'll never need to search for that pesky tool again

10. White Balance W
No one likes blue- or green-tinted underwater images. Shooting in RAW gives us the ability to post-set the white balance point for pleasing coloration. Simply click W to access the White Balance tool.

White balance is one of the most important tools for making your underwater images look great. Access it with ease using the shortcut

11. Radial Gradient Shift + M
The graduated filter is a super useful tool for making semi-local adjustments in your image without opening it in Photoshop. For example, if you want to increase the exposure of a foreground subject without impacting the background, simple use the Shift + M shortcut and set the diameter/shape of the gradient to fit the desired area of impact. You can then change exposure, temperature, and a bunch of other settings for that area only.

Selectively edit areas of an image using the shortcut for Radial Gradient

12. Copy/Past Develop Settings Command + Shift + C / V (Ctrl + Shift + C / V)
One of the conveniences of Lightroom is the ability to batch edit images using the same basic Develop settings. It's a lot easier to use than syncing settings in Bridge or individually editing pictures in Photoshop. Once you've fine-tuned your settings for one image, use the Copy/Paste Develop settings to apply it to another photo—or more.
13. Adjustment Brush K
While the Radial Gradient is great for making adjustments to large areas of the photo, you can use the Adjustment Brush to be even more selective when applying color or tonal changes. The K key will be one of your go-to shortcuts for fine-tuning your image.
14. Spot Removal Q
Backscatter beware! While Photoshop is perhaps the ultimate tool for removing backcatter and debris, you can actually accomplish quite a lot in Lightroom. Use the Spot Removal tool shortcut to quickly and effectively remove unwanted spots in an image. Note: For fixing larger areas, Photoshop's Content Aware tool is the way to go.
15. Edit in Photoshop Command + E (Ctrl + E)
Speaking of Photoshop, there comes a time when you will reach a limit of what can be accomplished in Lightroom and need to edit your photos using Photoshop's more-sophisticated tools. Skip any unnecessary steps and just hit Command + E (Ctrl + E).
RELATED ARTICLES
Be the first to add a comment to this article.
Newsletter
Travel with us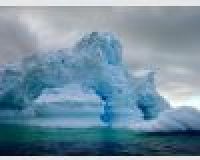 Antarctica
Plan Your Adventure >
Featured Photographer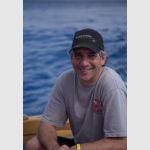 Robert Minnick
Expert Photographer
I began diving just over ten years ago; twenty years into my career as a technical director in theater. My mask became a new proscenium to a show of unending interest and fascination. After a time I developed a desire to...