Articles
Quick Tip: Assigning a Custom Button to Enable and Disable Strobes

Strobes are wonderful things: They illuminate dark scenes and add bursts of color to our beloved blue world.
However, when you want create stunning silhouettes or ambient light images, your strobes will need to be turned off—and more often than not, you will want to be able to do it quickly and easily. Here's a trick for switching your strobes on and off with a simple custom control configuration.

Taking Control with the Function Button
Almost any modern digital camera allows you to customize a variety of controls. But there's an additional consideration for underwater photographers: whether their housing offers access to the control and how conveniently the button is located.

Many cameras have a dedicated Fn button—or more than one

In many cases, cameras have a dedicated custom button—the Function (Fn) button—which housing makers have placed handily near a finger or a thumb. Some cameras offer one or more extra Fn buttons; other cameras have no button marked "Fn" but offer alternative customizable buttons. (For the purposes of this article, we'll refer to the Function, or Fn, button.)
The Fn button can be assigned to do a number of different things: set AF-area mode, engage autofocus, lock autofocus, and so on. Of course, the options will vary between camera manufacturer and model. A common customization, for example, is back button focus, where autofocus is removed from the half-press of the shutter and assigned instead to a custom button on the back of the camera.
One of the most popular custom Fn settings for professional underwater photographers is to "Enable/Disable Flash." Essentially, this allows the user to turn their strobes on and off with ease.

Check your camera's custom control menu to see if the Fn button can be assigned to disable/enable the flash—and by extension, your strobes
Silhouettes and Surface Shooting
The ability to enable/disable the flash using the Fn button is crucial in several situations. Most notably, it allows you to quickly turn off your strobes for a silhouette image.
Imagine this scenario: A turtle is swimming right at you. Naturally, you'll want to use your strobes to illuminate the subject as it gets close. But then the turtle goes right over your head—a perfect moment for a silhouette! But by the time you reach to turn off each strobe, the moment has passed and the turtle is long gone.

This eagle ray looked like it was going to stay far away, so the Fn button could be held down to disable the strobes and shoot its silhouette

If the subject comes closer you can release the Fn button so the strobes fire as normal without having to individually turn them on and off

By assigning the Fn button to control the flash (either pop-up or hotshoe), you can quickly and simply disengage the strobes—without actually turning them off. Just shoot away as you normally would and when the silhouette moment strikes, press the Fn button and frame the subject against the sun or the water's surface.
You can also use the Fn button to enable/disable your strobes when shooting at the surface. Let's say the sun is at your back and properly illuminating some sharks—a fast shutter speed will freeze the subject's movement and your strobes might only cause backscatter or lens flare. But then you want to shoot towards the direction of the sun to create powerful light rays in the shallows. Simply use the Fn button to switch back and forth between ambient light and strobe-lit images.

Shooting into the sun at the surface required strobes to provide light to the foreground

But when freediving underneath the sharks, I saw an opportunity for a silhouette and turned off my strobes

Strobes are key for illuminating dark environments, such as inside the wreck of the Kittiwake in Grand Cayman

Sometimes, though, a naturally lit image can be even more poignant: The Fn button can make switching back and forth between natural and artificial light much easier
Final Thoughts
Missing a silhouette or naturally lit image because of the labored process of turning off each of your strobes individually is a common, but unnecessary problem. Assigning the Fn button to enable/disable the flash is a quick and useful control customization for underwater photographers. Take some time in your settings to see what else the Fn button can do!

You'll find yourself shooting more natural light and silhouette images by customizing your Fn button to enable/disable your strobes
RELATED ARTICLES
Be the first to add a comment to this article.
Newsletter
Travel with us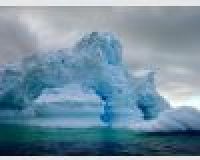 Antarctica
Plan Your Adventure >
Featured Photographer
Stephane Bailliez
Photographer
I started doing underwater photography while on a 1-year round-the-world diving/backpacking trip in 2003, shooting with a P&S Olympus C4000/C5050 in a Olympus housing. I'm only shooting DSLR since 2008 and 1 trip a...