Articles
A Quest to Photograph Striped Marlin
By Cristobal Pérez, February 2, 2018 @ 04:00 AM (EST)
Striped marlin are some of the ocean's most challenging pelagic subjects

The first half of last year had been a difficult one for us. Diving, like any other sport, has it's ups and downs, and because you put so much effort into it—time, energy, and money—it can be frustrating at times. It seemed like bad weather had been chasing us forever, but it was all going to change…
Underwater photographer Christian Vizl joined Irene and me to spend a month in Baja. This land is still a wild place. Despite the fact that thousands of tourists go there every year, and you can see signs of civilization in certain areas, there is still something about it that attracts like-minded people with a thirst for adventure. And if you look in the right places, it is full of surprises.
We chose La Paz, the state capital of Baja California Sur, as our base, giving us the chance to hang out with friends and spend several days diving with sea lions, snorkeling with whale sharks, and visiting various dive sites in the Sea of Cortez. But we felt like we were missing something.

Baja offers wonderful marine encounters—from sea lions to whale sharks

There were reports of striped marlin (Kajikia audax) hunting sardine baitballs in the area, and we were excited to get in on the action. After doing a little research and getting a few tips from people who are knowledgable about the area, we decided to pack our gear and hit the road. We drove north and took our chances.
When we arrived, we spoke to a local fisherman, who told us that the chances of an encounter with the hunting marlin were slim, as it had been a while since the last time they were successful. He agreed to take us out anyway, but we didn't have big expectations, as we knew finding them wouldn't be easy.
For us—and for many other ocean enthusiasts out there—the striped marlin is a unicorn. Not only for their bill, which is one of their distinctive features, but because they are so hard to find. Fishermen from all over the world travel long distances to catch them—we would have to get very lucky.

Finding striped marlin on the hunt is the first challenge…

…but then you have to get as close as possible to the action to get compelling images

The next morning, we were up at 5am, cameras at the ready, for our panga ride out into the open ocean. It took us over two hours to get to the seamount where we were headed. There were a few fishing boats out on the water. But the calm on the ocean surface already had me thinking that we wouldn't be successful that day.
Just a few minutes later, we spotted some bird activity. As we got closer, splashing on the surface confirmed we where in the right spot. Our hearts pumping faster, we started getting ready, but before we could even get in the water, they were gone. Billfish are extremely fast, and while encounters can last an hour or more, they can also be over in an instant. You need to be ready to seize the moment.
Knowing the marlin were in the area, we kept going until we spotted some more bird activity. Suddenly, there were so many birds on the horizon, we didn't know where to turn. We knew hundreds—or maybe even thousands—of striped marlin where hunting down below. There were multiple baitballs in the area, and it was a matter of choosing one and jumping in.

We were very fortunate to be in the water with marlin chasing different baitballs

Photographing Striped Marlin, by Irene Orozco
These images were captured using the Sony RX100 lV compact camera with a wide-angle wet lens. Strobes weren't needed, as there was enough natural light, but they would have been cumbersome anyway when trying to keep up with the marlin. Indeed, with these agile predators chasing baitballs, the biggest challenge was getting close to the action for decent shots.
With the marlin being such incredibly fast swimmers, I used Shutter Priority to ensure the camera was able to freeze the action, and setting an aperture of f/4 and an ISO of 400 allowed me to concentrate on framing shots while trying to catch up with these speedy subjects. The fast shutter speeds—1/500s to 1/800s—also helped to give the sun rays good definition.
We literally spent hours photographing and filming the marlin. I never thought it would get to a point where we would be so tired and everyone would want to go back to shore! The ocean gave us an incredible opportunity that day, and we were smiling from ear to ear, knowing that we could have missed it all if we hadn't taken our chances.

With the action near the surface, it's possible to shoot in available light

A higher-end compact camera with a good-quality wide-angle attachment can compete well with a DSLR

The next few days just kept getting better and better. We saw dolphins, whales, sea lions and turtles, too. On the final day, we spent over 45 minutes on a single baitball. The striped marlin were all over the area. To date, it was one of the best adventures I have had the pleasure to share with Irene and Christian. It was a reminder of why it is always important to keep exploring and how, when you want to achieve something, persistence is key.

Fast shutter speeds stop the action but also "freeze" the sun rays

---

About the Authors: Cristobal Pérez and Irene Orozco, co-founders of Nomad Diving, are both dive instructors and trip leaders. Cristobal started diving at 12 years old, and became an instructor and cave diver at a young age. He is also a videographer who is keen to share his enthusiasm for the ocean with others. Formerly a graphic designer, Irene discovered her passion for the underwater world after being introduced to diving. Underwater photography became her main focus when she purchased her first camera in 2015.
RELATED ARTICLES
Be the first to add a comment to this article.
Newsletter
Travel with us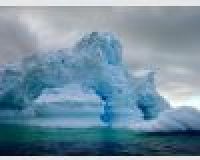 Antarctica
Plan Your Adventure >
Featured Photographer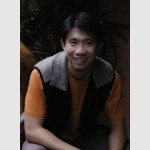 Lawrence Alex Wu
Expert Photographer
Color and light take on new sensations through a lens when combined with water and modern imagery techniques expressing a totally different art form. Alex specializes in creating underwater images as well as multi-media content...