Articles
Pro's Choice: Keri Wilk on the Ikelite DS160

My father has been an underwater photographer for more than 40 years, and it's fair to say I've inherited his strobe brand preference. Our family has an archive of Ikelite strobes with at least one iteration of every strobe that's ever existed. Today, my go-to strobe is the Ikelite DS160, but the reasons extend beyond the brand's legacy in the Wilk family.

The DS160's Kelvin Advantage
One of the reasons I use the Ikelite DS160 is its reddish color temperature. Color temperature, which characterizes the spectral distribution of light, is measured on the Kelvin scale: "warmer" (redder) light sources, such as early sunrise, have lower temperatures (1,000 K to 4,000 K), while "colder" (bluer) light sources, such as a partly cloudy sky and shade, have higher temperatures (7,000 K to 10,000 K). Strobe flashes and other electronic flashes fall somewhere in the middle, with most underwater strobes having a temperature of roughly 5,000 K.


The color temperature of the DS160's flash is approximately 4,800 K, which is on the redder side of commercially available underwater strobes. This property, when combined with a white balance camera setting of 4,800 K, is beneficial to wide-angle underwater photography for the following reasons:
The white balance setting of 4,800 K biases the entire image towards a higher color temperature, i.e., makes it slightly bluer.
Since the foreground is illuminated primarily by the red-biased strobe light, the white balance setting compensates the bias and renders a foreground more consistent with illumination by sunlight.
Since a blue background is unaffected by strobe light, the white balance compensation will make it a darker blue.
I find that the combined effect of the DS160 and the white balance adjustment gives my images a more natural-looking foreground and a richer, deeper-blue background. Overall, the result is a more pleasing image.


Recycle Rate
A strobe with a short enough recycle time is necessary for keeping up with a camera's burst modes when photographing behavior and big animals. With the right combination of camera and strobe power settings, I've found that my Ikelite DS160s can keep up with just about any camera's frame rate—even a pro-level DSLR like the Nikon D4 shooting at 12 frames per second. This is crucial for wildlife photography, where the action happens fast. If I can fire off multiple shots during, say, a shark pass, I have a much better chance of capturing the composition I'm after.
I'm a big super-macro photography fan, and one technique I use is focus bracketing. Rather than relying on the accuracy of the camera's autofocus when shooting a subject smaller than my thumbnail, I lock the focus and rock the camera through the focus plane as I rapid-fire, the objective being that one of the images will be in perfect focus. The fast recycle rate offered by the DS160's large battery capacity, combined with big bank capacitors and internal circuitry, make it possible to fire numerous shots in sequence for that pin-sharp focus.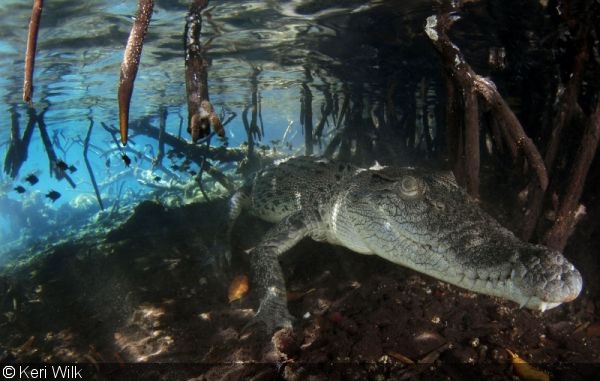 Angle of Coverage
The DS160 features a circular flashtube, which produces a corresponding circular beam pattern. When you combine the standard diffusors with this circular beam and its true 90-degree coverage, two strobes can easily light up an entire reef scene with clean, soft light. Of course, I don't always need the "full blast" from the DS160, especially when adding just a "kiss of light" to a subject. In such cases, the 10 half-stop increments on manual power make it easy to fine-tune the lighting output accurately.

The Design of the DS160 Strobe
Also unique to the DS160 is the lack of O-ring rotation in the battery pod, so it's just the face that gets pressed against an O-ring. This eliminates the fear of frictional force being imparted on the main sealing O-ring. Therefore, as long as both surfaces are clean, when you latch the battery pod to the strobe head you can have confidence in the integrity of the seal.


Who Should Consider a DS160 Strobe?
Through the years, I've worked with dozens of different strobes from several different manufacturers. However, the build, specifications, and reliability of the DS160 has made it my go-to strobe for both professional and personal shoots. While it is certainly capable of withstanding the rigors of professional underwater photography, the DS160 is also relatively lightweight and easy to use, meaning that even an amateur or "prosumer" can reap the benefits of its power and versatility.
I use Ikelite DS160s because these strobes have the features that work best for my photography—my preferred color temperature, a huge battery capacity, and a fast recycle rate. Moreover, even as new advances come to market, the DS160s stay at the head of the pack. Although I don't personally use fiber optics, I've noted Ikelite's dedication to staying on top of the trends when they produced their Fiber Optic Converters for Sea&Sea and Nauticam LED triggers.
Ultimately, my preference goes beyond mere technical specifications. The legacy of Ikelite does matter. For more than 50 years, the company has been consistently making quality strobes that I trust to perform reliably to my standards. I have personally used them for over two decades and that familiarity matters to me. There's certainly something to be said for consistency.

ABOUT THE PRO
Name: Keri Wilk
Age: 30
Strobe of Choice: Ikelite DS160
Fun Fact: Keri once used 12 off-camera Ikelite strobes to light up an entire cenote cave in Mexico
RELATED ARTICLES Apr 30, 2021 4:22 AM
Sandy Queenta
wrote:
<a href="https://megacanabisdispensary.com/product/dime-carts/"> Are you looking for where to order dime carts?</a>
<a href="https://megacanabisdispensary.com/product/exotic-carts/"> Best place to buy exotic carts near me.</a>
<a href="https://megacanabisdispensary.com/product/gold-coast-clear/"> Best gold coast clear online.</a>
<a href="https://megacanabisdispensary.com/product/buy-glo-extracts/"> Ultimate glo extracts.</a>
<a href="https://megacanabisdispensary.com/product/icecapz/"> Where to order icecapz online?</a>
Newsletter
Travel with us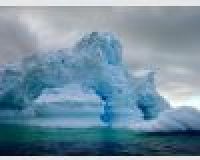 Antarctica
Plan Your Adventure >
Featured Photographer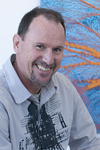 Glen Cowans
Expert Photographer
Glen Cowans is a professional underwater photographer from Western Australia. He developed his passion for the ocean and all that it holds through the unique glimpses of the underwater world afforded by Cousteau, Doubilet and...