Articles
Preview: Nikonos 13mm Conversion for Sony Mirrorless
A whale shark filter feeding just below the surface off Isla Mujeres, Mexico (Sony a7R Mark II, Nauticam housing, Nikonos RS 13mm, f/3.5, 1/800s, ISO 250)

The Nikonos RS 13mm lens is legendary. It was first introduced all the way back in 1992 to pair with the Nikonos RS film camera. The RS lenses were among the first water contact optics to have become well known in the modern underwater photography world. When digital cameras became the norm, the 13mm was relegated to dusty shelves and extraneous gear boxes.
However, that wasn't the end of the 13mm's story! It was given new life in the digital era when several individuals figured out a way to convert the lens to Nikon DSLRs. I used it on the Nikon D810, D850, D4/D4s, D700 and D500. It performed superbly on all of those cameras and was my go-to wide-angle optic for a long time.

The Nikonos RS 13mm Sony conversion inside a custom port on a Sony a9 inside a Seafrogs housing with dual Kraken Sports strobes

Portrait of a wolf eel at God's Pocket Resort in British Columbia, Canada, photographed with a converted Nikonos RS 13mm lens on a Nikon D4 in a Nauticam housing with dual Retra Flash strobes (f/10, 1/80s, ISO 250)

With the industry moving largely towards mirrorless cameras, once again it seemed the 13mm would be back on those dusty, forgotten shelves. However, a good friend Isaac Szabo came to the rescue. Isaac took it upon himself to figure out how to convert the lens for full functionality including autofocus and aperture control with Sony mirrorless cameras. It performs exactly as a native Sony lens does. So far, I have used the lens on the Sony a7R Mark II in a Nauticam housing, and a Sony a9 in a Seafrogs housing.
Isaac's improvements to the 13mm include the ability to shoot at much wider apertures while retaining fantastic sharpness, the ability to focus right onto the glass, reduced flaring and ghosting, a physically smaller footprint, a removeable shade, and arguably better overall image quality. He creates a custom port for the lens and optics, and currently has already adapted the lens to Nauticam and Seafrogs with Isotta, Sea&Sea, Marelux and potentially other housing brands, depending on demand, to come.
Isaac's conversion gives exciting new life to one of the most legendary pieces of underwater imaging equipment ever—one that I am incredibly excited to once again own and use.

A goliath grouper and a lionfish buddy, Jupiter, Florida. The Nikonos RS 13mm lens is impressively sharp, even better than it was on a DSLR. You can zoom in and count every single individual tooth in the grouper's mouth! (Sony a9, Seafrogs housing, Nikonos RS 13mm, dual Retra Flash strobes)

Flare seems to be the bane of many water contact optics, but no flare issues with this version of the Nikonos RS 13mm! I have yet to encounter a single instance of flare thus far (Sony a9, Seafrogs housing, Nikonos RS 13mm, Kraken Sports strobe, f/8, 1/50s, ISO 100)

Isaac's version of the Nikonos RS 13mm has a smaller physical footprint than the original, focuses right onto the glass, and has a removable shade. These combine to allow for fantastic close-focus wide-angle shots of critters such as eastern hellbenders. Care must be taken not to bash the front element into rocks! (Sony a9, Seafrogs housing, Nikonos RS 13mm, Kraken Sports strobe, f/7.1, 1/80s, ISO 800)

Being able to shoot the lens at wide apertures while retaining phenomenal sharpness means shutter speeds can be faster, and ISOs can be lower. You can count the individual teeth on this whale shark if you zoom in. Shooting at wide apertures with this lens creates a "dreamy" look that is difficult to quantify (Sony a7R Mark II, Nauticam housing, Nikonos RS 13mm, f/4, 1/500, ISO 320)

Look out for our full review of the mirrorless conversion of the Nikonos RS 13mm on DPG. We plan to use it on several different cameras and several different housings in a variety of shooting scenarios. Stay tuned! If you are interested in your own Nikonos RS 13mm conversion, please contact Isaac at isaac@isaacszabo.com.
RELATED ARTICLES
Be the first to add a comment to this article.
Newsletter
Travel with us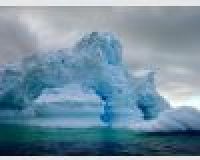 Antarctica
Plan Your Adventure >
Featured Photographer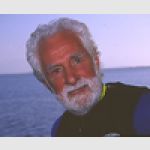 Joseph Liburdi
Expert Photographer
Joe Liburdi started diving in 1952, when divers wore twin-hose regulators and scuba lessons consisted of the words, \"Blow and go!\" In 1966 he took his first underwater photograph with a Calypso camera. Expressing...