Articles
Interview: Photographing Newsweek's First Animated Cover
By Joseph Tepper

Check out the latest issue of Newsweek and you might see something a little surprising on the cover—a submarine, diving to the depths of the ocean in full HD motion picture.

Of course, since Newsweek went all-digital at the end of last year, this cover will be gracing the screen of your tablet rather than the newsstand; but it's no less impressive in pixels than in print. The cover "image", for a feature story on the final voyage of the legendary explorer Dr. Sylvia Earl, is truly groundbreaking.

It's the world's first animated magazine cover…and it's underwater!
Hawaii-based underwater photographer Hugh Gentry was the man behind the cover and recently dropped a line to the DPG office to answer a few questions about his historic "image."


DPG: Shooting the cover of Newsweek—that's the photographer's dream. How did you get hooked up with this awesome assignment and what was your reaction?

HG: I was very excited to have the opportunity. When it came up that this was going to be the last dive for this research lab due to funding cuts, Newsweek was very interested in it. A former editor of mine that now works for Newsweek remembered that that is the kind of stuff I like to do.
DPG: I think any photographer would give an arm (or shutter finger) to shoot an assignment like this. What about your experience nabbed the job?

HG: In this technological world where video and stills melt together, the editors wanted someone who was able to do both. I actually started off as a TV cameraman, and the photography was just on the side. On a lot of assignments, there's only room for one person and they want to make sure you can do both stills and video to save space and save time.


DPG: What kind of planning went into the shot?

HG: The Newsweek editors really have no concept about what goes into a shot like this. They just want to know if you can do it or not. After talking with the researchers I realized there was going to be a lot involved with this dive. My original plan was to shoot both stills and video with my Canon 5D Mk II. I was supposed to have two chances to shoot two separate subs—one going down and one going up.
DPG: But when does underwater photography go according to plan—what changed?

HG: That was the plan. Then it turned out I was only going to get one crack to get in the water one time to shoot one sub. Once that submarine starts sinking it plummets directly down. To do this right I wanted to shoot all my HD footage with my GoPro and all the stills with the SLR simultaneously—I didn't want to worry about switching back and forth and having to chase down after the sub.
DPG: How did the safety concern impact your equipment choice?

HG: You don't want to get into a situation where you're diving deep too fast—especially in open ocean like Hawaii where you're in over 1200 feet of water. There's no reference point so it's not that hard to accidentally go past 120 feet. You can look at your shots while thinking, "Oh cool the images are getting better," and then all of a sudden you're past your limits.


DPG: From what I understand, even just getting into the water that day was an adventure.
HG: Newsweek thought I could just dive off the research ship, but I had dived on research ships before and had a feeling they weren't going to be ok with it for insurance reasons. I didn't want to just show up with all my dive gear to hear them say "No you can't do this." The workaround was to hire a private vessel and safety diver and we all caravanned to the dive site.
DPG: And perfect Hawaiian weather?

HG: I felt like I was on Whale Wars. There were six foot seas and the wind had been blowing 20-knots for days. I left the harbor on the research vessel, but had to be transferred to the dive boat by a tiny zodiac. Climbing down an 8-foot rope ladder onto the zodiac I really had to time my jump—it can go from a two foot jump to an eight foot jump in a matter of seconds. And as soon as I get on the zodiac the captain shouts "wave" and one breaks right into the boat.
DPG: Ok, so you've gone from research vessel, to zodiac, to dive boat and finally have gotten in the water. Now what?

HG: I had gone over the plan with the submarine captain many times. Once he got to fifteen feet he was going to stall the descent as long as he could with the thrusters so that I could get a close up shot of Dr. Sylvia Earl looking through the port. From there I descended with the sub, shooting stills and rolling the GoPro as I went until I got two taps from my safety diver at 120 feet, shortly followed by the thumbs up signal.
DPG: What kind of shot did they want for the cover?

HG: They wanted to make it look as deep as possible—make the sub look like its at the bottom of the ocean. Being Hawaii, the water's really blue and it was a sunny day so I left the strobes off the camera with the idea that it would look darker and deeper than it really was—and they were happy with the results.


DPG: What settings did you use to achieve this?

HG: Fortunately we were five miles off shore and the water was naturally rich, dark blue. Because I was so focused on what's going on I decided to shoot in aperture priority and not spend too much time rotating dials. Keeping the aperture fixed at f5.6, the shutter varied depending on where the sun was in the frame.

DPG: You went for a 20mm lens—not the widest lens in your arsenal. Why?

HG: Most of the time with underwater photography you want to get as close to the subject as possible, but for safety reasons I needed more space with the sub. The researchers didn't want me to get pushed into the sub by a current, get tangled and dragged down with it. I opted with the 20 mm so there was no distortion but it was still wide enough with the full frame DSLR.
DPG: And the final result—satisfied?

HG: I was ecstatic. But to be honest, I didn't know they were going to do a full-on animated cover the way they did. Once the editors saw that the stills and video matched up so well, they just decided to try it. It's always great to see your work in print, but in this case to have that is a nice feather in the cap.

I'm hoping that as magazines transition into the digital realm we are going to see more of these animated covers and it was nice to say I was the first one to do it.


RELATED ARTICLES May 4, 2021 7:44 PM
Sandy Queenta
wrote:
<a href="https://megacanabisdispensary.com/product/icecapz/"> Where to order icecapz online?</a>
<a href="https://megacanabisdispensary.com/product/jungle-boys-strains/"> Best place to buy jungle boys.</a>
<a href="https://megacanabisdispensary.com/product/king-pen-gelato-500mg/"> Are you looking for king pen gelato?</a>
<a href="https://megacanabisdispensary.com/product/krt-carts/"> Best krt carts near me.</a>
<a href="https://megacanabisdispensary.com/product/lions-breath-carts/"> Best lions breath carts near me.</a>
Newsletter
Travel with us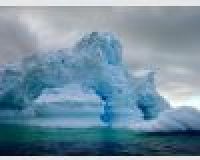 Antarctica
Plan Your Adventure >
Featured Photographer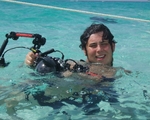 Joseph Tepper
Expert Photographer
I started diving at the age of ten and since that time have wanted to become a better photographer whether using a disposable Kodak waterproof (you know the blue ones) or my D300s. Last summer I received my dive-master in Grand...