Articles
Photographing Mo'orea's Humpback Whales
Humpbacks dance in the sun rays off Mo'orea, French Polynesia

Just a short ferry ride from Tahiti lies Mo'orea, a small island dominated by lush, jungle-covered volcanic mountains, surrounded by deep indigo and turquoise waters. With a diameter of just 10 miles, Mo'orea is known as one of the world's best places to swim with humpback whales.
Mo'orea offers unique opportunities for underwater photographers. Its proximity to volcanic geology means you can encounter pelagic marine life remarkably close to its shores. A quick 20-minute boat ride can take you to waters that plunge into the abyss. Mo'orea's compact size allows for multiple laps around the entire island in a single day, maximizing your chances of encountering marine life. Its natural triangle shape and numerous sheltered lagoons ensure that boats can navigate to wind-sheltered sides of the island on most days, reducing cancellations due to weather.

Where Do the Whales Come From and Where Do They Go?
Throughout the summer months, a consistent swell from the southern hemisphere brings dozens of adult humpback whales to Mo'orea from Antarctica, a journey of more than 3,700 miles. During their time in this tropical paradise, the whales mate, give birth, socialize, and prepare for their long migration back south. The adults will not eat while they're in Mo'orea and will wait to feed until they arrive back in nutrient-rich Antarctic waters.
As the rainy season approaches at the end of October, the whales begin to disappear, often hastened by a southern swell that signals the start of their migration. Overall, the best time to go is September, with the last weeks of August and the first weeks of October bookending the season. Towards the beginning, you are more likely to get more interactions with adult males—and if you are extra lucky, maybe even a heat run—and by the end, it's almost entirely mothers and their calves.

A mother humpback snoozes while her playful calf comes up for a closer look
Getting There: Your Journey to Mo'orea
To reach Mo'orea, your journey will typically begin with a flight to Papeete (PPT) in Tahiti, which receives daily flights from various international locations, including San Francisco (SFO), Los Angeles (LAX), Seattle (SEA), Honolulu (HNL), Auckland (AKL), and Tokyo (NRT). After landing in Tahiti, you have two transportation options to reach Mo'orea.
The ferry port in Tahiti is approximately 20 minutes by taxi from the airport. For around $15, you can purchase a one-way ticket, which includes your luggage, for a pleasant ferry ride to Mo'orea. Once in Mo'orea, car rental is available to enjoy more independence and drive to the island's north shore, where most of the whale watching activities are based. Alternatively, you can choose to fly directly to Mo'orea. While this option offers convenience, it typically comes at a premium: Round-trip tickets range from $100 to $400. Note that ferry services operate between 6am and 4:30pm, and flights usually depart between 8am and noon. If you're taking an early flight out from Papeete, plan for a night's stay in Tahiti.

Where to Stay: Finding the Right Accommodations
When it comes to accommodations in Mo'orea, there are several options to choose from. Many operators offer pick-up services, although some may do so only if your resort is located directly on the water. Mo'orea boasts beautiful on-water bungalows overlooking crystal-clear lagoons, which can be an ideal choice if your budget allows. For a more budget-friendly alternative, you can opt to stay up in the mountains, a several-minute car ride away. This option offers scenic jungle views and can be more cost-effective. Some travelers even find larger houses to rent for groups, allowing everybody to save money while enjoying comfortable lodging. Our group chose to stay on the mountainside and met our operator at a public beach, a short drive from our accommodation. However, be prepared for the possibility of renting a car, as groceries can be expensive, and dining options are best explored with more independent transportation.

An adult humpback rolls on its side to get a better look at the photographer
Booking Your Trip: Private Operators vs Day Boats
For the best experience, consider organizing a group of friends and booking a private operator. While there are economical half-day trips available on day boats, these often cater to tourists who want to catch a glimpse of a whale. In French Polynesia, there are no strict limits on the number of people in the water near a whale. This means that day boats with 10–12 guests can all drop in close proximity to the same resting pair of whales, sometimes resulting in over 50 people surrounding the whales at once.
From a photographer's perspective, managing more than 10 guests can be challenging, especially with the additional presence of other boats. Opting for a private operator with fewer than six guests on the boat can provide you with a more personalized and rewarding experience. There are also several photographers who run trips catered to this exact type of group. If you're looking to avoid all of the planning headaches, consider joining one of these trips.

A Day Out with Whales: Be Prepared
Swimming with whales in Mo'orea requires a high level of physical fitness. It is important to be aware that the closest distance a boat captain is legally allowed to get to the whales is 100 meters (330 feet). Swimming distances exceeding 200 meters is not uncommon, as even resting whales may drift away on ocean currents. You should expect to swim continuously for 5–10 minutes on every drop, and throughout a full day, swimming over a cumulative mile in the open ocean is a legitimate possibility.

A humpback calf splashing around at the surface
What to Expect: A Day Out on the Water
Your day of whale swimming begins early in the morning, as you set out to explore the shallow lagoons of Mo'orea to find the best side of the island based on weather conditions. Once you venture into the open ocean, your crew will keep an eye out for signs of humpback whales, such as blows, backs, tails, and breaches. Upon spotting a whale, the boat approaches cautiously, reducing speed as you prepare to enter the water. Your experienced guides will assess the whales' behavior and coordinate with the captain to determine if it's safe to swim with them. Ideally, you're looking for whales that are relatively still or staying in the same area. Once the signal is given, you'll need to slip into the water as quietly as possible and swim for a few minutes.
Your swim will generally last for a few minutes or longer, as you may need to approach within a minimum of 100 meters to comply with local regulations, or possibly farther depending on the whales' movements. During this time, pacing yourself is crucial, as some swims may extend to over 10 minutes due to the whales changing direction. With a bit of luck, your patience and effort will be rewarded as you witness your guide pointing into the blue, signaling the presence of a majestic humpback whale.

Sun rays, bright blue water, and massive whales—an awesome trifecta off Mo'orea!
Interactions with Humpback Whales
There are a number of common ways that you might interact with Mo'orea's humpbacks:
Whales on the Move: These are the most fleeting interactions, often observed during heat runs or when whales are moving into or out of shallow water. Typically, you only have one pass per drop in these situations.
Resting Whales: When whales are resting, they tend to be more static. Observing them often involves waiting for them to surface, and your guide can help you position yourself for the best view.
Singing Whales: Male humpback whales are known for their songs, which can be heard miles away. Capturing these moments may not be the easiest in terms of photography, but it's a truly unique experience to feel the sound reverberate in your chest!
Playful Calves: Calves are characterized by their intense curiosity and playful behavior. They may breach, splash, and exhibit acrobatic movements. When interacting with calves, it's essential to maintain a clear line of sight between the calf and its mother to ensure their well-being.
One of the most interactive experiences is swimming with "dancing" whales, characterized by their playful behaviors, such as barrel rolls, pirouettes, and small spy hops. These whales are highly engaged and curious, offering several close passes and extended interaction times. Safety and respect for the whales are paramount during these encounters.
After a full day of exhilarating interactions, you'll typically take a lunch break in one of the lagoons. Some groups may choose to stay out on the water during this time, as the midday hours offer a private window while half-day boats switch to their afternoon guests. It's important to listen to your body and consider resting if you're feeling tired, as swimming with whales can be physically demanding.

A huge male escort positioning himself between the camera and the female with her calf
Tips for Swimming with Whales
Consider the following tips when swimming with these magnificent creatures:
Wind Protection: The ocean can get windy, and the wind/rain can chill you quickly. Consider wearing protective clothing, like a boat jacket, to stay comfortable during your time on the water.
Proper Exposure Gear: The water was relatively warm and you are often swimming a lot. I found a 1.5mm open cell freediving wetsuit to be perfect. Consider a 3mm if you are more sensitive to the cold.
Dramamine: Small boats in the open ocean can cause seasickness. Consider taking Dramamine to avoid feeling unwell during your adventure.
Stay Hydrated: Bring plenty of water with you. Hydration is essential, as you'll be exerting yourself while swimming. We each drank over two liters of water each day.
Freediving Regulations: Keep in mind that freediving with the whales is not allowed, but exhaling to sink just below the surface is allowed by most operators. A weight belt can be a helpful addition to assist with this.
Freediving Fins: Investing in freediving fins is highly recommended. I used a pair of short carbon fins and loved them, although longer fiberglass or plastic fins can also significantly improve your maneuverability compared to traditional heavy scuba fins.
A close-up look at a young humpback calf
Tips for Photographing Whales
Photographing humpback whales in the open ocean presents unique challenges and opportunities:
Focal Length: Humpback whales are not just big; they're huge! To capture these giants, a focal length of at least 16–35mm is recommended, with a strong case to be made for using a fisheye lens. I used exclusively the Nauticam WACP-C and found it an excellent choice, allowing you to zoom through for framing in addition to the phenomenal optics.
Strobes: Leave your strobes onshore, as they are not suitable for capturing images of whales. You can use them in the lagoons, but I was too tired at the end of each day to go out again. I won't even bring them on the trip next time.
Fast Shutter Speed: They may not look like they're moving quickly but looks can be deceiving. To minimize motion blur, use a fast shutter speed, at least 1/250s or even 1/500s. These settings will help you capture the fast movements of these massive creatures.
Autofocus: Pay attention to your camera's autofocus. Some cameras may struggle with water reflections rather than focusing on the whales. Make adjustments as needed to ensure your shots are sharp and clear.
Aperture: Consider opening up your aperture—for example, f/7.1—to allow more light in. Since the background is mostly blue waters, you have more flexibility than most wide-angle situations and don't have to worry as much about wide apertures ruining corners.
ISO: Don't be afraid to adjust your ISO settings to maintain proper exposure. Be cautious not to blow out highlights, especially on the whales' bright patches of their belly and fins.
Composition: Position yourself to capture compelling shots. Align with the edge of your group when waiting for the whales to surface. Sometimes, the whales may come right to you, providing incredible photo opportunities and clean shots. Experiment with portrait orientation to capture unique moments while swimming with the whales.
A whale blows bubbles at the surface while it strikes a pose for the camera

Swimming with humpback whales in Mo'orea is an incredible, rewarding experience that promises unforgettable encounters with these majestic marine giants. By following these tips, showing up prepared, and being open to anything, you can make the most of this unique opportunity to observe and photograph these magnificent creatures in their natural habitat.

A newborn calf shelters under its mother's enormous pectoral fin

To follow along with Scott and his adventures, give him a follow on Instagram.
RELATED ARTICLES
Be the first to add a comment to this article.
Newsletter
Travel with us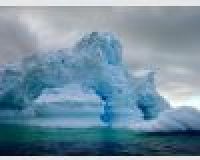 Antarctica
Plan Your Adventure >
Featured Photographer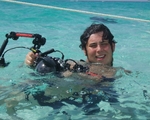 Joseph Tepper
Expert Photographer
I started diving at the age of ten and since that time have wanted to become a better photographer whether using a disposable Kodak waterproof (you know the blue ones) or my D300s. Last summer I received my dive-master in Grand...