Articles
Photographing Humpback Whales in French Polynesia and the Dominican Republic
Swimming with humpback whales is a life-changing experience that can be enjoyed in special locations such as Moorea in French Polynesia or the Silver Bank in the Dominican Republic

In terms of the Chinese zodiac, 2022 was the Year of the Tiger and 2023 is the Year of Rabbit, but for my personal astrological leaning, these were both the Years of the Whale. In October 2022, I went to French Polynesia to work on a story for Alert Diver about freediving with big animals, choosing October to be there during whales' season in Moorea. Then, in March 2023, I led a photo tour to the Silver Bank of the Dominican Republic, also for humpback whales. Both destinations are iconic in that they are known whale sanctuaries, where the humpbacks congregate annually to mate and birth and prepare their babies for the long trek to their winter feeding grounds. Photographically, they are substantially different though.

A curious calf checks the author out in Moorea, French Polynesia

French Polynesia
The water is typically clearer in Moorea and the underwater encounters are often spectacular. This past season had a few really gregarious calves that set the pace of the encounters by actively swimming towards snorkelers on the surface. I was really surprised on my first drop near a mom and calf—"near" being a relative term, because you are not allowed to get in the water closer than 100 meters (~330 feet) for an adult whale and 150 meters (~500 feet) for a mom and calf. The baby—that too being a relative term for an animal 15 feet long and weighing 1.5 tons—beelined directly towards me!
I was used to waiting around on the surface to "maybe" get close enough to get a shot, but I had to clear my mind of that notion and react to this fortunate happenstance. Underwater photographer Rachel Moore happened to be on the other side of the encounter and got a really nice shot of me in the sweet spot. (Thanks Rachel!) I also had a lovely encounter with a mom and calf the next day. There was a freediver in the water that served as a compositional element, and that shot ended up on the cover of the first quarter 2023 issue of Alert Diver.

A freediver has an unforgettable encounter with a large humpback whale and her calf, providing the perfect cover shot for a recent edition of Alert Diver
Dominican Republic
While the whales in Moorea are near the island and accessible via day boats, the Silver Bank, 72 nautical miles off Puerta Plata in the Dominican Republic, is only accessible via liveaboard dive boats. One really significant difference between Moorea and the Silver Bank has to do with topside photo opportunities. In Moorea, you can't approach the whales inside the lagoon, and the boat can't get closer than 100 meters (~330 feet). So it is difficult to find opportunity and proximity to shoot the topside breaches, spyhops, and tail slaps that so define humpback behaviors.
In the Silver Bank, you tend to spend a lot of time in the boat gauging the whales' behavior to determine if they will tolerate an in-water encounter, and quite often while that is happening they are active on the surface—so much so you'll need a dry bag to protect your camera! We had one shooter on this last trip who had his topside camera and long lens totally inundated by a playful calf who came right next to the boat and threw up a huge wake. That would never happen in Moorea under their observation protocols, for good or bad.

Despite their immense size and weight, humpback whales often breach completely from the water providing amazing opportunities for topside shots

A tail shot of a large whale as it dives to the depths below

This is not to say you won't have underwater encounters on the Silver Bank, especially with Mom and calf. The calf will breathe at shorter intervals than the mom, so a skilled boat driver and guide can put you in the water where the calf might possibly come to the surface, and wherever the calf is, the mom won't be far below. However, the water is not generally as clear on the Silver Bank as it is in Moorea, so it is important to get as close to the whale as possible.

Whenever a humpback whale calf heads to the surface to breathe, mom is always close by!
Tips for Photographing Humpbacks
Whale photography underwater is wide angle, of course. But the decision is whether to go with a rectilinear wide-angle zoom like the 16–35mm or a fisheye zoom like the 8–15mm. If you could predict you'd have a playful calf wanting to get close, the fisheye might work. It might be your best shot ever, because it would be the right tool for that particular moment. But I never felt like I had so many shots in the bank that I could be that discretionary. In most encounters, the narrower angle of view of the rectilinear is more likely to deliver the best result.
Probably the best solution is to carry two housings, one with 16–35mm and one with 8–15mm. Then, if you have a really mellow whale that allows a lengthy encounter, you can go to super-wide more quickly than swapping lenses and port extensions on the boat.

A trio of whales heads for the surface in unison

Technically, photographing humpbacks is quite straightforward. For these images, I was shooting a Canon EOS R5 in Seacam housing. I like to use available light, shooting shutter priority at 1/500s, with a –2/3-stop exposure compensation. Usually, I bump the ISO to 640—kind of an f/8 and be there scenario. Your proximity to the whale is more significant than any exposure wizardry. Proximity and composition will define the best shots.
Topside photography will require a long zoom. The hot lens on our boat was the new Canon EOS RF 100–500mm f/4.5–7.1. I found that coupled with the R5 was hitting autofocus quickly and accurately. The whales-to-boat distance is so variable, a prime telephoto will be restrictive, so a long zoom is a really important tool on the Silver Bank. However, in Moorea I never took it out of the drybag even once.

A breaching humpback whale is a sight to behold

A tail slap at the surface provides another chance to witness humpback whale behavior

To see more of Stephen's awesome images, check out his DPG Interview with the Pros feature or his website, www.stephenfrink.com.
RELATED ARTICLES
Be the first to add a comment to this article.
Newsletter
Travel with us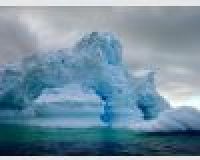 Antarctica
Plan Your Adventure >
Featured Photographer
Michel Lonfat
Expert Photographer
I started diving in 1986 in Papua New Guinea. I decided to try underwater photography during a trip in Thailand in 2003. Since then, I always dive with my Camera. Actually I focus my passion of photographing fish from fresh...