Articles
Black-Water White Sharks: Photographing an Apex Predator at Night
By Ian Bongso-Seldrup, May 19, 2017 @ 04:00 AM (EST)

For underwater shooters with a penchant for big animal photography, cage diving with great white sharks is the ultimate dream. Take away the cage, however, and you may not get quite the same level of enthusiasm. If you suggest doing it after night falls, well, you may just be called all kinds of crazy.
Brazilian photographer Daniel Botelho has already done his fair share of cageless shark diving. Back in 2012, he took his first plunge off the coast of Mexico sans cage, and in 2015, he photographed the great whites of South Africa's Shark Alley, on assignment for Disney to show its young audience that the magnificent animals are not the man-eaters depicted in Jaws.
So, how do you take it up a notch? Go cage-free at 1am.

Botelho first dove out of the cage with white sharks at Guadalupe Island back in 2012

"It's been an old dream of mine to find out how the interaction with these animals may change from day to night, as their many receptors—like magnetic sensors, pressure sensors, smell capacity—can be a big advantage for hunting at night compared to hunting in daylight," says Daniel. "Add to this the fact that science already proved that great whites can see 20 times better than humans at night."
It was Botelho's association with the Walt Disney Company that created the opportunity to realize that dream. Disney Magazine wanted to run a story for children about Bruce the Shark with pajamas, and this became the principal reason behind the expedition. At the same time, to satisfy his scientific curiosity, Botelho worked with Disney to fund a small research project to study how the behaviors of great whites change after dark.
While researchers have looked at great white behavior extensively, direct observation has always been during the day, so questions remained unanswered: Would they act differently under cover of darkness? Would they be lethargic in the nighttime? Or would they become more active? "Something was telling me they could change their behavior at night to a hunting mode," recalls Daniel. "Considering the great white shark's hunting methods, the dark of the night would be the perfect environment to hunt."

In the dark, great white sharks have 20 times better eyesight than humans
Return to Guadalupe
The next question was where to undertake the dive, but it was obvious that Guadalupe Island would be most ideal, given the favorable weather and visibility conditions. It was also the best choice in terms of the night dive operation and logistics.
"I think all places hosting great white shark populations are special and must be turned into sanctuaries," asserts Daniel. "Each one has its own peculiarities. South Africa, which is the place I've been doing most of my dives over the past three years, is a much more dynamic environment, but on the other hand, bad weather and visibility can lead to long waits. Also, for night dives, getting in and out of the docks can be dangerous."
Trying to find great white sharks in the middle of the night would be a foolish endeavor, of course. Luckily, Botelho knows that: He spent some time diving with the sharks in the daytime, and then they just kept the sharks around for their two nightly dives, which were planned between 1am and 3am.

The big question: Would the sharks become more active hunters at night?
Great Whites in Pajamas
Finally, after weeks of preparation, it was time for Daniel to take the plunge—armed only with a Nikon D5, 16mm fisheye lens, his Subal signature housing, and four Sea&Sea YS-250 Pro strobes.
"As soon as I reached the water, it became clear to me that great white sharks are indeed lethargic during the day, as I suspected," Daniel recalls. The sharks were acting completely different in the dark. They were quicker and more inquisitive compared to the daytime, approaching a lot faster and sometimes even bumping the camera.
"Great whites are big animals to light with strobes, so I needed to be very close to the animal in order to get the right lighting. For one photo where I wanted to include the light coming from the boat, the challenge was to have my camera set sensitive enough for the soft and weak light from the boat versus the strobes being strong enough to fill in the shark without overexposing it," remarks Daniel, who shot most of the images at around f/8 and 1/250s, with an ISO of 1000.
Botelho is at pains to point out that it is illegal to dive without a cage at Guadalupe, like all great white diving areas, unless you have special permits. For this expedition, the Mexican government provided the necessary paperwork, and Botelho also has permits to freedive in South Africa for journalist and research purposes. "It is always a humble experience to freedive with great whites," says Daniel. "We need to be very careful—always turning it into a 'positive' interaction, respecting the sharks very much, and lowering any self-confidence levels. I always have an assistant that I rely on to watch my back—while I watch his."

---

Check out more of Daniel Botelho's stunning images on www.danielbotelho.com, or follow him on Instagram.
RELATED ARTICLES
Be the first to add a comment to this article.
Newsletter
Travel with us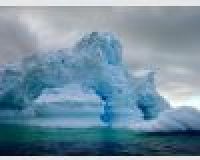 Antarctica
Plan Your Adventure >
Featured Photographer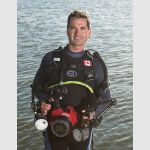 Todd Mintz
Expert Photographer
Todd Mintz is a multi award winning Canadian photographer who began photographing underwater in 1996. He attained his PADI Divemaster status in 1997 and since that time has traveled the world with his camera, never hitting the...