Articles
Photographing Crocodiles in Jardines de la Reina
By Joanna Lentini, July 29, 2017 @ 06:00 AM (EST)
The American crocodile, Crocodylus acutus, is listed as vulnerable by the IUCN

As quietly as possible, I peeled myself from the seat I'd unintentionally grown roots in. Beneath my wetsuit, I could feel goose bumps forming. A slight shiver set in—a likely result of the crisp February morning and my body's response to the utter fear that was devouring it. I was certainly out of my comfort zone.
I made my way to the side of the boat and fumbled with my fins, hoping somehow the creature I was there to photograph would sense my reluctance and kindly move on. Once geared up, to my dismay he was still lingering just below the surface—within the clear, green water channel.

Habitat loss and illegal hunting are the American crocodiles biggest threats

An intricate maze of mangrove trees hugged each side of the channel and had my imagination working overtime. I tried to focus on the task at hand—to calmly slip into the water column without startling him. It's really an astonishing feeling, perched on the side of a boat, hours from proper medical care, acknowledging my fears, understanding they aren't completely unfounded—and then finding the courage to say, "To hell with it!"
It took everything I had to let go of that little boat. Once I managed to submerge, an inquisitive, young saltwater crocodile approached. At once, apprehension dissipated, and pure exhilaration proliferated through my veins. Without hesitation, I started photographing this mysterious reptile.

A juvenile crocodile passes overhead

It was far too easy to fixate on his razor-sharp teeth, but my eyes were drawn to the brilliantly complex, armored exterior. He loafed around on the surface for a few minutes, and I grew more and more confident with our silent exchange. To my surprise, the crocodile affectionately known as Nino got bored of me within minutes. And I quickly found myself pursuing the animal into its lair.
The light dimmed as I entered a labyrinth of mangrove trees, and I'd be lying if I said I wasn't a little uneasy. But the light that did trickle in was magical and kept the darkness in my mind at bay. I found Nino lounging on a pile of earth just below the waterline—the reflection of his toothy snout quite prominent. He seemed content with my arrival and so I spent the next few minutes photographing him on his "throne."

Inside the crocodile's lair, Nino rests on a pile of earth

Positioning my strobe arms properly amongst the roots without disturbing Nino or the trees proved to be quite a challenge. And in order to get the camera housing as close as possible to the wild crocodile, I had to shoot blind, review, and repeat. A sense of bewilderment overcame me as I looked around my new surroundings. Was I really accepted by this perfectly evolved creature? Was I actually floating within the heart of a living, breathing structure?

The intricacy of a mangrove forest can really be appreciated from within

Mangroves, also known as the "roots of the sea," straddle between two very different domains—above and below the ocean's surface. These ecosystems provide many benefits to both underwater and terrestrial life. They serve as nurseries for many species and protect us against strong storms. Unfortunately, mangrove forests are in trouble. Considered by developers as wastelands, they are being removed at alarming rates for condominiums and hotels.

Crocodiles have been around for 200 million years

My quest to create images that force us to rethink our assumptions is one of the many things that drives me to do what I do. Photography is a powerful tool, which has brought much needed attention to the plight of many different species around the world. I hope that my crocodile images, and images from others, can help shed a different light on an animal many see as only a monster and on an ecosystem that is so significant to our oceans and coastal communities.
The encounters I had over those few days in Cuba's Jardines de la Reina are some of my most memorable wildlife moments. The crocodile interactions I had taught me a great deal about myself, and of course of preconceived notions. Crocodiles have been around for 200 million years and deserve all our respect and admiration.

Mangrove forests are the nurseries of the sea—and need protection
RELATED ARTICLES
Be the first to add a comment to this article.
Newsletter
Travel with us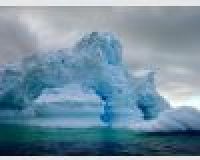 Antarctica
Plan Your Adventure >
Featured Photographer
Ned DeLoach
Expert Photographer
Ned DeLoach is co-author with Paul Humann of nine marine life identification books including the three-volume Caribbean Reef Set. A veteran of 40 years of underwater adventure Ned has also written Reef Fish Behavior, 11...