Articles
Photographing Blue Sharks with the Olympus TG-5
DPG would like to thank Backscatter for supplying their M52 Wide Angle Lens with the Olympus Tough TG-5, and Isotta for supplying their housing for the TG-5 and various accessories used in this article. Special shout-out to Pelagic Expeditions for arranging such awesome shark encounters.

Think the Olympus TG-5 is only good for macro? With an attachment like Backscatter's M52 Wide Angle Lens, you can fit big sharks into the frame

It's a three-hour drive north through the dead of night from New York City to reach Rhode Island by first light. My co-pilot for the road trip is buckled into the front passenger seat: an Olympus Tough TG-5 camera inside a bright red Isotta housing along with Backscatter's M52 Underwater Wide-Angle Wet Lens. All I can do to stay awake at the wheel is wonder what waits at the other end of the road. I'm willing to bet that it's sharks—and lots of 'em.
Waiting at dawn at the New England marina is the Lisa Marie, an old-school fishing boat set to bring a handful of hopeful photographers face to face with highly sought-after blue and mako sharks. I arrive to a dive deck adorned with pro-level DSLRs and RED cinema cameras, which dwarf my little compact in price, bulk, and specifications. But they say it's all about the photographer and not the camera… and I'm about to put that mantra—and my TG-5 rig—to the test in some of the sharkiest waters in the world.

Coming face to face with sharks challenges both photographers and their camera setups

Rhode Island's nutrient-rich waters demand good low-light performance from your camera

Rhode Island has burst onto the scene in recent years as an unlikely destination for shark photography aficionados. You've probably seen footage of speedy makos and graceful blues from videographer Joe Romeiro on Discovery's "Shark Week." Along with friend and business partner Brian Raymond, Joe runs Pelagic Expeditions to bring photographers mano a mano with the highly sought-after sharks.
While my setup is somewhat more modest than Joe's RED EPIC, the TG-5 is nonetheless capable of handling the fast-action underwater shooting conditions. The TG-5 is built around a revamped 12-megapixel 1/2.3-inch sensor that trades megapixel count for better low-light performance and ultimately sharper images. These will be key ingredients in the tough environment of coastal Rhode Island, where the nutrient-rich waters absorb a tremendous amount of light even within a breath of the surface.

At its widest equivalent focal length of 25mm, the TG-5's built-in lens alone isn't wide enough to get close to big sharks and still get them in the frame

Lens flare can add appealing drama to a wide-angle scene

The action starts slow on the boat. For more than two hours, all we see are birds and horizon, with only the occasional puff of a minke whale breath breaking the monotony. But then, the first blue shark shows up. And then another. And another. Within minutes, the sea to the starboard side is swamped with a dozen-plus sharks. The task ahead is tricky: I'm used to shooting with a DSLR and if there's one environment where compact cameras lag behind, it's tackling this sort of wide-angle action.
From the moment I slip off the Lisa Marie's swim deck and into the Atlantic Ocean, it's obvious that Backscatter's wide-angle attachment is critical for having a chance to fit these 12-foot sharks entirely in the frame, while getting close enough to light them properly with my strobes. The density of sharks is a blessing for a photographer, but it also requires vigilance. It calls for shooting from the hip—"spray and pray"—so that your head can be on a swivel to keep an eye on the passing predators.
Impressively, the autofocus on the TG-5 is extremely accurate, with only a handful of my 100-plus images not turning out to be in pin-sharp focus. However, the slight delay in the moment it takes to half-press the shutter and the camera to fire causes fins occasionally being cut off from the frame.

Shooting sharks from the hip with the TG-5 can occasionally mean imperfect compositions

Another aspect of the TG-5 that differs from a DSLR is the lack of full manual control. Here, my best strategy is to keep the camera in "Aperture Priority" mode and combine this with the necessary exposure compensation. I find that dialing in an aperture of f/8 ensures impressive corner sharpness even when using the Backscatter wet lens—and even sharks in the background of the frame are quite sharp. At an ISO of 400, there is limited noise and the camera calculates a shutter speed of around 1/200s to achieve the desired exposure.
For most of the time at the surface with the sharks, I keep the exposure compensation set to –2/3 of a stop. This produces a rich blue-green background and a properly exposed foreground with the use of strobes. After getting comfortable with the blue sharks, I begin to freedive down to 15 feet and aim upward to capture some shots of the sharks framed against the sun and sky. To nail the background, I lower the exposure compensation to –2 stops.

The sensor in the TG-5 offers impressive dynamic range that can be taken full advantage of in post-processing

At times, the lighting conditions are difficult even for a top-of-the-line DSLR. From the shark's white underbelly to the dark water, and even a sun ball or two, there is a tremendous range of tones and light qualities. And as blue sharks tend to come quite close, it can be all too easy to blow out their white noses with too much strobe light—something I did on several occasions.
The TG-5 coped extremely well, with RAW images proving highly malleable in Adobe Lightroom. I was able to bring under control nearly all of the highlights in the shark's white elements and also coax other sharks from the background shadows.
With Isotta's aluminum housing evidently aimed at the discerning shooter, accompanied by a very serious piece of glass in Backscatter's M52 wide-angle wet lens, this might just be the most tricked-out TG-5 setup around. But the resulting images are ones I'd be thrilled to capture with my DSLR—let alone a compact camera that costs well under $400.

Backscatter's lens and Isotta's housing transform the TG-5 into a lean, mean wide-angle machine

Look out for Joe's forthcoming full review of the Isotta housing for the Olympus TG-5 and the Backscatter M52 Wide Angle Lens.

---
| | |
| --- | --- |
| When purchasing underwater photography equipment like the products mentioned in this article, please support DPG by supporting our retail partner—Backscatter.com | |
RELATED ARTICLES
Be the first to add a comment to this article.
Newsletter
Travel with us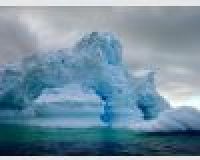 Antarctica
Plan Your Adventure >
Featured Photographer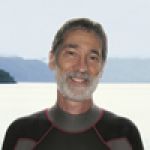 David Hall
Expert Photographer
David Hall began diving in the 1960s and has been photographing underwater professionally since 1980. Motivated initially by scientific curiosity and a love of animals, the focus of his photography evolved to encompass both...