Articles
Photographing Alligators Underwater in Florida
Why bother going to Cuba or Mexico to photograph crocs when there are a gazillion gators in Florida? (Just don't try it on your own!)

Florida has got to be the alligator capital of the world. Just about every wildlife reserve I visit is laden with them. They hang out by the thousands in the Everglades, they are seen crossing the streets, and they've been known to grab a dog or two from campgrounds. In short, here in Florida, we're surrounded… But while we get regular news reports on alligator attacks, supposedly fatal attacks remain rare. So how dangerous can they really be when we continue to allow them to proliferate almost to the point of The Land Before Time?
Shift gears to those amazing croc shots taken in Jardines de la Reina and Chinchorro Bay by the likes of Keri Wilk, Amanda Cotton, Ken Kiefer and Ron Watkins (just to name a few), and this was all getting me mighty jealous. Still, why would I take the trouble to go all the way to Cuba or Mexico when I've got toothy friends aplenty in my own backyard? There has to be a better way.

If you've always dreamed of getting into a pond with wild American alligators, you're in luck!

Well, now there is. Meet Chris Gillette of Animal Planet's Gator Boys, a born-and-raised Floridian who's been a real, live alligator wrestler/handler for 20-something years, and is also an underwater photographer. We had the good fortune of having him as a speaker at the South Florida Underwater Photography Society Meeting this past summer when he gave the surprise announcement that you can now book a "dive" to shoot the alligators (with a camera, of course!) at Everglades Outpost in Homestead, Florida, where he also performs with the animals. Chris says they are nuisance alligators that have been picked up or trapped by the authorities.
So, in a word, yes, these are wild alligators in containment. And yes, they are still wild. If they aren't contained, they will go right back to where they were caught—and "behave badly" again. (The alternative for nuisance gators, of course, is death.) And while snatching the odd pooch seems to be their preference, they very much also have the ability to snap their jaws down on you and do the death roll…
Fortunately, Chris is there by your side the whole time. He takes groups of up to three or four, with only one person in the pond at a time, and you rotate at 30-minute intervals. Chris is able to handle the alligators and gives very thorough instructions on what to do or not to do. There's no scuba involved: Just walk in with your camera and a snorkel. For my images, I used a Tokina 10–17mm lens in a Zen 6-inch dome port, with dual Inon Z-240 strobes set at half power.

Moi? A nuisance?

Chris Gillette has an especially interesting relationship with the big one, a 12-foot alligator named Casper

As we walked by the wooden pens with hissing, snapping alligators, the hairs on my arm stood up. I couldn't help that old precept coming back to mind: What're you nuts?! We placed our gear on stadium seats and went through the gates, walking past a couple of really big gators that were sunning themselves on the sand. They lifted their heads to see who was coming into their territory, and unimpressed, went back to napping.
"Now, just because I'm here, don't ever take your eyes off the alligators," said Chris. "They may look calm and easy, but they think differently. There are 14 of them in the pond here, so watch where you are walking." (Fourteen?! Now you tell me! That wasn't in the brochure!) Apparently, if you touch one, they can snap at you and their jaws are very strong, with a bite force of 2,900 pounds per square inch, only three times as much as a lion's. "And don't assume that I see everything," Chris continued. "If you notice one swimming towards us, make sure you tell me. Other than that, don't touch them for any reason. They are reactive creatures."

The sheer size of the alligators is really something to behold—not to mention their giant claws

The first round was interesting. It is indeed quite intimidating when you dunk down to give way to this massive dinosaur as it glides over you—as you go for the sun-blessed silhouette shot. You cannot help but be humbled by the powerful prehistoric build of armor plating, the primeval smile, and the piercing eyes. And they watch you like a hawk! I prayed I could hold my breath long enough because it was still passing me, which seemed to take forever. How long did he say this alligator was? I kept getting visuals of me coming up for air, bumping it by mistake, and it whipping in half to do the death roll with the camera.
The first thing you become aware of is the quiet, the silence. You cannot hear them moving. You can't even hear them breathing at the surface, although they do make a few grunts every now and then. Next, you start figuring out your settings, where the sun is, the shadows from the trees, and… wait, the other 13, why can't I see them?! A tinge of panic spirals up. Seriously, where are they?!

Perhaps a little too "up close and personal"!

The pond visibility is fairly clear except for a slight powdered dusting of sugar sand from their claws as they come and go from their beachfront sunning spots. There are dark patches along the bottom everywhere: Some patches are really alligators, others are just dark patches. I sidled forward cautiously for fear of waking one up unexpectedly. Am I really doing this? And over my head he glides again.
During the second round, the gator got a bit more invasive into my space. There was a little piece of twig in the water right in front of my port, and instinctively, I went to grab it and toss it out of the way. BANG! BOOM! Chris yanked me back, the jaws went snap, and the gator was now literally on top of my port! So, when in Rome, I took tonsil shots, as I backed up a little bit more…

Buddies for life: Chris and Casper

---

Fancy some intimate action with Florida's gators? Contact Chris Gillette on Facebook. You can see more of Suzan's work on her website, www.niteflightphoto.com, or in DPG's Photographer of the Week article.
RELATED ARTICLES
Be the first to add a comment to this article.
Newsletter
Travel with us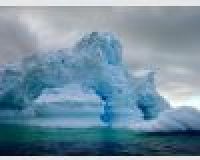 Antarctica
Plan Your Adventure >
Featured Photographer
William Brown
Expert Photographer
Upon obtaining a B.S. degree in fisheries biology at Virginia Tech, W. Gregory Brown began his career as an aquatic biologist with the government. In 1982, his interest in underwater photography began to blossom. Since then,...