Articles
Photographer of the Week – Shane Gross
By Lia Barrett, June 18, 2014 @ 11:30 PM (EST)
Sperm whale, Sri Lanka

Your parents breed you in a naturally beautiful setting; they lend you money when you want to spend a year traveling in Australia; and then they practically buy you a dive center in the Bahamas? Yes, 'tis a brief synopsis of Photographer of the Week Shane Gross' progression into being a successful underwater photographer, and believe me, he will be the first to hand you a bucket for your throw-up.

Bottlenose dolphins, Bahamas

Shane Gross makes no secret about the fortune and opportunity he has had in his life. In fact, written so eloquently in the first line of his website bio is, "Shane Gross is one lucky SOB" (with SOB replacing, well, you know). But this young shooter's frankness of privilege is refreshing, as he credits his parents, the beautiful surroundings of his youth (Saskatchewan, Canada), and blatantly, a bit of craftiness speckled with a restless spirit and a disdain of complacency.

Diver near cave opening of a blue hole, Eleuthera, Bahamas

Ah, but some of us will do whatever it takes in order to get our fins wet. Shane went so far as to take out a car loan in order to buy underwater equipment. Good thing he is a decent shooter, for that would really blow if he had to keep reverting to that life of "real work" that he refers to or even worse, ask his parents for another loan! But in all fairness, when you look at Shane's work, you immediately recognize talent, and perhaps, in his parents' eyes, that talent rang the investment bell, and hence you could really just call them opportunistic instead of doting parents!

Manatee, Homosassa River, Florida

Ultimately, no matter how he acquired his abilities, what I like about Shane's work is that it's about as frank and honest as is his storyline. There's a raw sense of true encounters, not forged, and without a heavy hand of post-operation. You truly get a sense of what you see is what he saw. And heck, if my parents wanted to buy me a dive shop, you can be sure that no amount of pride would keep me from saying yes!

Sea lion, Cabo San Lucas, Mexico

Diver descending into freshwater spring, Florida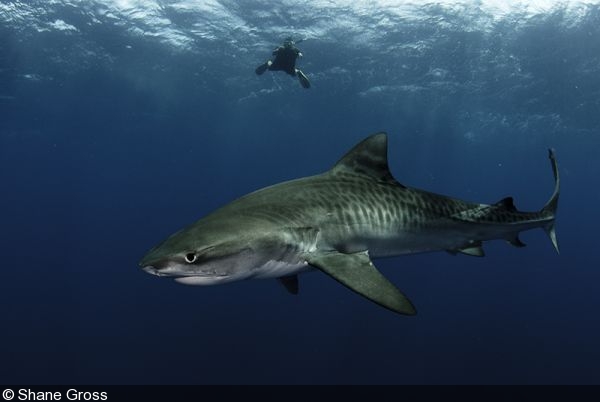 Tiger shark, Eleuthera, Bahamas

Whale shark, Isla Mujeres, Mexico

Blue shark, Rhode Island

Shrimp scavenging on crab, Eleuthera, Bahamas

Shane Gross and car loan

To view more of Shane's work and to see his eloquent bio written in his own words, visit his website www.grossphotographic.com.
RELATED ARTICLES
Be the first to add a comment to this article.
Newsletter
Travel with us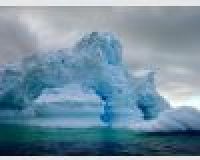 Antarctica
Plan Your Adventure >
Featured Photographer Kurt Amsler
Expert Photographer
Calling Swiss-born Kurt Amsler (1946) a veteran in the world of professional underwater photography is a tremendous understatement. The year was l956 when Hans Haas was making diving history, Kurt was 10 years old and read...