Articles
Photographer of the Week – Russell Ord
By Lia Barrett, November 6, 2014 @ 06:00 AM (EST)
Tahitian local driving through Teahupoo, Tahiti

If you're looking at these images by surf photographer Russell Ord and feeling a sliver of uneasiness, well then you are not alone. Just thinking about trying to coordinate timing of shooting, swimming, and breathing, you can't help but wonder, "Man, how does this guy still have his camera in tact?" Not to mention his limbs and head. But regardless of whether you think you could step into Russell's fins or not, there is an indisputable fact that the waves in Russell Ord's phenomenal images are mighty heavy. And without a doubt, he clearly entertains adrenaline as a frequent guest, for it takes a special sort of athlete and risk taker to capture photographs in such turbulent environments.

Cyclops, Western Australia

Whether under the surface or above, Russell has a signature quality to his images. The texture of his waves mimics cut glass, and the action depicted from both nature and sportsmen gives the viewer the sense that they are a part of the action.
To top it off, Ord's giant mountains of watery glass are not only heavy, but being located off of his home of Margaret River in Western Australia, those waves are also cold and have been known to be home to more than a few toothy friends who have, in the past, made mistakes in their culinary choices. And so kudos to Russell, who is willing to take the challenge of adventuring into the watery wild in order to show the world some of the oceans' most spectacular displays of grandeur.

Jacob Willcox under a North Western backlit lip

Russell says: "The last few years I've kind of gone away from capturing every single moment, and now I'm just trying to get that one moment that's challenging to myself. So that means swimming right into the thick of things and seeing what we can do! Your whole life revolves around that: what you eat, how you breathe and how you train."

Michel Bourez standing comfortably at his home break, Teahupoo, Tahiti

The middle of the Indian Ocean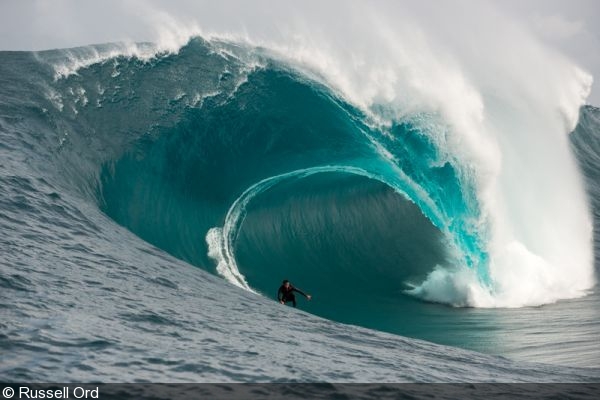 Dean Morrison taking on the might of the ocean at a secluded reef south of Margaret River, Australia

Ben Harland threading his way through an Indonesian barrel

Always a difficult angle to photograph: Jack Robinson home at the Box surf break, Australia

Camping out in the elements with filmmaker Darren McCagh, waiting for the right conditions

Russell Ord's "flipper" (as they call them in surfing) sticks out as he ducks under the wave

To see more of Russell's work, check out his website: www.russellord.com.
RELATED ARTICLES
Be the first to add a comment to this article.
Newsletter
Travel with us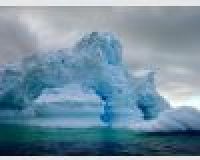 Antarctica
Plan Your Adventure >
Featured Photographer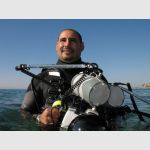 Noam Kortler
Expert Photographer
Noam Kortler is connected to the sea since he can remember him self. he was born on the coast of the Mediterranean sea of Israel and was diving and surfing when ever he could He moved to Eilat, the south popint of israel to...