Articles
Photographer of the Week – Ollie Clarke
Constellations: Whale shark in the blue, North Sulawesi, Indonesia

This week's featured photographer Ollie Clarke grew up in the coastal town of Bognor Regis in the UK, but it wasn't until he left the country to explore further afield that he learnt how to scuba dive and became interested in the underwater world. He first became a certified dive instructor in Oman in 2016, and soon afterwards purchased a second hand Canon PowerShot G16 compact camera to capture his life and adventures beneath the waves. After two years' teaching dive courses and learning the basics of underwater photography, he decided it was time to take his new passion more seriously and upgrade his system to a Sony a7R III.
Ollie then spent some time in Indonesia—the perfect destination to improve his photography skills—before eventually moving to Exmouth in Western Australia, where he regularly dives on the Ningaloo Reef and captures some epic images of the region's most famous marine life. Whale sharks and manta rays are the most commonly encountered marine megafauna in the area, but you can also swim with an abundance of other shark species—and even humpback whales and orcas if you are lucky.
Unsurprisingly, these big fish take center stage in Ollie's portfolio, but he also includes some interesting macro shots and Mola mola images from his time in Indonesia in the mix. Overall, he presents a well-rounded selection of both wide-angle and macro underwater photography work, showing he is capable of shooting all kinds of subjects in a variety of conditions. If you weren't interested in diving in Western Australia before, you probably are now, so be sure to keep an eye out for more of Mr Clarke's work. Moreover, be sure to look him up if you ever decide to travel to this awesome dive destination in the future.

Manta rays cleaning, Coral Bay, Australia

Heart of a Lion: Juvenile frogfish roaring, Nusa Penida, Indonesia

Dusky in the Deep: Dusky shark, Ningaloo Reef, Australia

Whale shark in a baitball, Ningaloo Reef, Australia

A Mother's Love: An anemonefish caring for her eggs, Bali, Indonesia

Manta mating train, Nusa Penida, Indonesia

Whale shark over the sand, Ningaloo Reef, Australia

Mola mola duo, Nusa Penida, Indonesia

Octopus on the hunt, Ningaloo Reef, Australia

Leopard shark on the sand flats, Ningaloo Reef, Australia

Sunrise Mola mola, Nusa Lembongan, Indonesia

Devils Dance: Mobula mating train, Ningaloo Reef, Australia

Little whale shark in the big blue, Ningaloo Reef, Australia

Ollie in action photographing stingrays in Australia

To see more of Ollie's images from Western Australia and beyond check out his excellent Instagram account.
RELATED ARTICLES Aug 17, 2021 11:34 AM
Victor Krumza
wrote:
My best animal is the shark so i cant denied the fact i love them ! Newsletter
Travel with us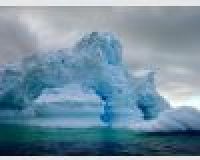 Antarctica
Plan Your Adventure >
Featured Photographer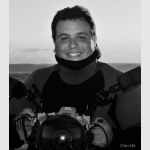 Daniel Botelho
Expert Photographer
Daniel was born at Rio de Janeiro,few steps from Copacabana Beach.Growing with the sea and with the rainforest around, he found in the wildlife photography a mission and work.Photojournalist,he is always trying to go beyond of...