Articles
Photographer of the Week – Nuswanto Lobbu
Flasher wrasse with cleaner wrasse, Ambon, Indonesia

Nobody knows a dive site better than the guides who visit them every day, so it should come as no real surprise that many divemasters in famous dive destinations eventually progress to become excellent underwater photographers.
Born and raised on the small island of Talaud in Northern Sulawesi, Indonesia, this week's featured photographer Nuswanto Lobbu is the perfect example of a local dive guide turned photo pro. Nus has been working and diving in Indonesia for years and was among a very privileged few who began their underwater adventure under the supervision and training of the late, great Larry Smith, one of the pioneers of diving in Kungkungan Bay Resort, Lembeh Strait.
Nus continued to work his way up as a professional dive guide in Lembeh, then moved to Phuket, Thailand, where he worked as cruise manager on the Aqua One liveaboard, before returning to Lembeh in 2004. On his return, Nus helped build and then manage Kasawari Lembeh Resort for seven years and then managed Maluku Divers Resort in Ambon, Maluku for five years. He is currently part of the management team of the luxury Gaia Love liveaboard, which dives all over Indonesia, including less-visited destinations such as Raja Ampat and the Banda Sea. Nus also qualified as a CMAS and POSSI instructor in 2008, SSI instructor since 2010 and SDI instructor since 2014. Alongside these dive credentials he also holds a degree in mechanical engineering.
Throughout his dive career, he has met and worked with many professional marine biologists, scientists and photographers, and this has taught him a lot about the ocean and how to capture his own awesome underwater images. Having worked in some of Asia's premier dive destinations, his portfolio contains some of the region's most sought-after macro critters, including rare subjects such as the psychedelic frogfish, paper nautilus and blanket octopus.
His travels further afield in the Indonesian archipelago have also resulted in some impressive wide-angle shots of pristine coral reefs and schools of fish, while his black-water images showcase other interesting subjects that provide the perfect contrast to his more traditional work.
Nus's latest project is an award-winning book titled The Undersea Art of Indonesia, dedicated to the diverse marine life and environments in the region, so if you are interested in seeing more of his images and need some inspiration for your next dive trip after lockdown, be sure to check it out now!

Ambon scorpionfish, Lembeh, Indonesia

Manta ray with reef fish, Raja Ampat, Indonesia

Blanket octopus during black-water dive, Ambon, Indonesia

Mating flamboyant cuttlefish, Lembeh, Indonesia

Psychedelic frogfish, Ambon, Indonesia

Jawfish with eggs, Ambon, Indonesia

Cleaning station, Raja Ampat, Indonesia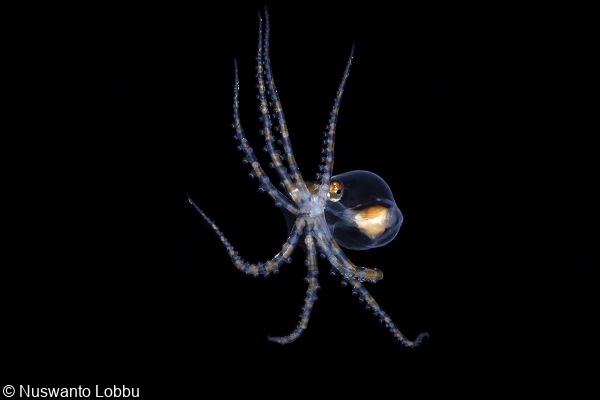 Larva wunderpus octopus, Ambon, Indonesia

Zebra crab, Lembeh, Indonesia

Paper nautilus on jellyfish, Ambon, Indonesia

Batfish school, Raja Ampat, Indonesia

Snake blenny, Ambon, Indonesia

Coconut octopus, Lembeh, Indonesia

Nus and his camera rig somwewhere in Indonesia

For more of Nus's stunning images, check out his website, www.nuslobbu.com, or follow him on Instagram.
RELATED ARTICLES
Newsletter
Travel with us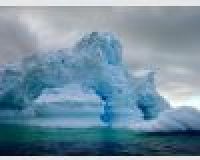 Antarctica
Plan Your Adventure >
Featured Photographer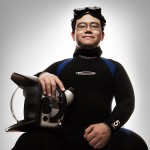 Yeang Chng
Photographer
I have been diving since 2001 and shooting underwater since 2004. A physician/scientist by training, photography and the marine world has been my passion since I bit my first regulator. Originally from Malaysia, I now live and...