Articles
Photographer of the Week – Michele Westmorland
A young girl in a canoe, Milne Bay, Papua New Guinea

Photographer of the Week Michele Westmorland is not afraid to journey beyond convention. Armed with a great passion for portraiture, documentary, and underwater photography, this shooting veteran has led expeditions through the frontiers of Melanesia, including the seemingly impenetrable landscape of Papua New Guinea.
With years of adventure and extensive travel under her belt, Michele has become acquainted with varying coastal ways of life, many of which have been left unaffected by the hustle and bustle of our business-driven world. Her images reveal a direct relationship between the ocean and those who depend upon it for their survival. And where ocean photography can often seem merely focused on the creatures that live beneath the waves, Michele presents a story of a way of life that was once naturally sustainable, as the drive to extract from the sea was primarily for daily sustenance and nourishment. Her brightly colored portraits of hunting, ritual, and daily comings and goings give us a glimpse into a world rich with tradition and custom.

Schools of silversides fly around the coral-covered pilings of Samarai Wharf, Milne Bay, Papua New Guinea

The wreck of a World War II-era Japanese Zero in the shallow waters of Kimbe Bay, Papua New Guinea

A black-banded flathead (Rogadius patriciae) near Bantu Island, Komodo National Park, Indonesia

Sunrays envelop a beautiful, healthy reef system with schooling pyramid butterflyfish (Hemitaurichthys polylepis), Palau, Micronesia

Boys jumping and swimming under Jonny's Jetty, Kokopo/Rabaul, Papua New Guinea

A young boy and his father fish in Kimbe Bay, West New Britain, Papua New Guinea

Female members of the Southern Highlands tribe participating in the Waghi Sing-Sing Cultural Festival, Papua New Guinea

Komoa village chief Luke Nunisa with his shark jaw face decoration, Tufi, Oro Province, Papua New Guinea

Volcano man Ken Kolias, who lives in the shadow of Tavurvur Volcano, Rabaul, East New Britain, Papua New Guinea. His stories are important to explain the hardships of living in such a volcanic region

Michele Westmorland

To see more of Michele's work, visit www.westmorlandimages.com. You can also check out her documentary film project, Headhunt Revisited, with Brush, Canvas and Camera.
RELATED ARTICLES
Be the first to add a comment to this article.
Newsletter
Travel with us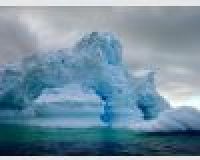 Antarctica
Plan Your Adventure >
Featured Photographer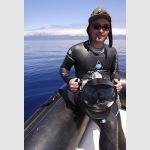 Jens Kuhfs
Expert Photographer
Born a Pisces, it should be no surprise that he has taken to the water. Jens Kuhfs has taken to the underwater. And he takes us with him when he captures his encounters in the blue depths of our planet with his camera, and...