Articles
Photographer of the Week – Magnus Larsson
A male pharoah cuttlefish defends his lady from an intruder, Koh Bida Nai, Krabi, Thailand

Believe it or not, Thailand isn't only about delicious food! Our newest Photographer of the Week is Magnus Larsson, and while he is a Swede by birth, he now makes his home in Thailand, arguably a much better country for diving than Sweden. His portfolio here features a few locations but is largely marine life and scenery found around his adopted homeland.
Magnus owns and operates a "one man production" company, as he calls it. He creates stills, videos, and aerial photography relating to the marine world. He shoots not only for his own pleasure but for resorts, dive centers and dive operators around Thailand.
Magnus has resided in Koh Lanta, Thailand for more than 12 years now and as such has built up a beautiful portfolio of underwater images from the southern part of the country. With easy access to the waters around Koh Lanta including the spectacular limestone islands of Koh Haa, he has endless opportunities to make pictures in a world-class dive destination. The region is famous for healthy reefs with huge soft corals, massive schools of fish, and the much-loved manta and whale shark. Now, does living in such a remarkable place for underwater image-making mean Magnus doesn't travel? Of course not, and there are several images in this feature from Bali, Indonesia. Magnus also focuses on conservation photography. Not all of these images are easy to look at, but that isn't the goal. His aim is to raise awareness about the perils our oceans and their inhabitants face.

"The Chimney" cavern dive site in Krabi, Thailand

A young whale shark and its entourage of remora, Koh Haa, Thailand

The hairy squat lobster sheltering in a barrel sponge, Amed, Bali, Indonesia

Divers investigate a spectacularly healthy reef at Koh Haa, Thailand

A diver explores the ocean in the shadow of Mount Agung, Bali, Indonesia

One of the reef's most beautiful predators, a lionfish hunting glass minnows, Koh Haa, Thailand

A tiny harlequin swimming crab sheltering in the stinging tentacles of an anemone, Bali, Indonesia

A perservering anemone and its attendant clownfish have their home in a gap in a massive ghost net, Awei Pila, Myanmar

A manta with an injured fin visits a cleaning station in Hin Muang, Thailand

Glassfish swarm over a healthy reef, Hin Muang, Thailand

The unmistakable silhouette of a whale shark, Koh Haa Yai, Thailand

To see more of Magnus' wonderful work, please give him a follow on Instagram and visit his website, www.magnuslarssonphotography.com.
RELATED ARTICLES
Be the first to add a comment to this article.
Newsletter
Travel with us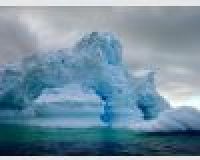 Antarctica
Plan Your Adventure >
Featured Photographer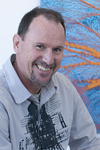 Glen Cowans
Expert Photographer
Glen Cowans is a professional underwater photographer from Western Australia. He developed his passion for the ocean and all that it holds through the unique glimpses of the underwater world afforded by Cousteau, Doubilet and...