Articles
Photographer of the Week – Lill Haugen
By Lia Barrett, December 18, 2014 @ 04:00 AM (EST)
Spiny dog fish, Norway, measuring just over one meter long

If cold water "isn't your thing," perhaps you might be persuaded otherwise after perusing Photographer of the Week Lill Haugen's work. For this thick-skinned tamer of ice is willing to go to extreme measures for her craft, and will leave many of us (including me) in the lurch, as we shiver in front of our computers just contemplating the idea.

Diver in green water landscape in the Oslo Fjord, Norway

But Lill didn't learn in her native backyard in Norway. She took up diving while studying in Brisbane, Australia, finding the sharks, rays, and whales of the region an excellent reason to spend her free time underwater. Luckily, upon returning home, she didn't have to leave her newfound passion Down Under, for waiting for her were the vast fjords, which incidentally offer some of the world's best cold-water landscapes.

Artic zooplankton, Clione limacina, also known as "Sea angels," carrying large parasite, Oslo Fjord, Norway

But what I find striking about Lill's work is her use of color and composition. Many people are unaware of the beautiful life and vibrancy that exists outside of the tropics, and Lill's work reveals purple, orange, red, and pink hues that are reminiscent of the soft corals of Raja Ampat and Fiji. She uses the green tones of the Nordic waters as a backdrop for silhouettes in the water column, and contrasts the vibrant life on the ocean floor in a complimentary palette. So book the ticket now, and bear the grimace later, for if you are lucky to see even a few of the wonders as beautiful as the ones in Lill's images, I'm sure you would find it worth the while once you've thawed.

Underwater "flowers," plumose anemone (Metridium senile), under minus two-degree sea ice, Oslo Fjord, Norway

Juvenile cod fish seeking shelter from predators next to a lion's mane jellyfish, Norway

Red king crab photographed in the Barents Sea, Finnmark, Norway

A cold-water amphipod (Hyperia galba) hitching a ride on a jellyfish

Freediving with manta rays in the Yasawa Islands, Fiji

Bull shark feeding, Fiji

Lill Haugen in her drysuit

To see more of Lill's work, visit her website, www.lillhaugen.com.
RELATED ARTICLES May 3, 2021 9:18 AM
Sandy Queenta
wrote:
<a href="https://megacanabisdispensary.com/product/cookies-carts/"> Best cookies carts online.</a>
<a href="https://megacanabisdispensary.com/product/dime-carts/"> Are you looking for where to order dime carts?</a>
<a href="https://megacanabisdispensary.com/product/exotic-carts/"> Best place to buy exotic carts near me.</a>
<a href="https://megacanabisdispensary.com/product/gold-coast-clear/"> Best gold coast clear online.</a>
<a href="https://megacanabisdispensary.com/product/buy-glo-extracts/"> Ultimate glo extracts.</a>
<a href="https://megacanabisdispensary.com/product/icecapz/"> Where to order icecapz online?</a>
<a href="https://megacanabisdispensary.com/product/jungle-boys-strains/"> Best place to buy jungle boys.</a>
<a href="https://megacanabisdispensary.com/product/king-pen-gelato-500mg/"> Are you looking for king pen gelato?</a>
<a href="https://megacanabisdispensary.com/product/krt-carts/"> Best krt carts near me.</a>
Newsletter
Travel with us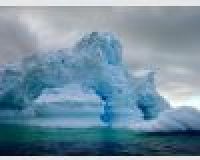 Antarctica
Plan Your Adventure >
Featured Photographer