Articles
Photographer of the Week – Jon Anderson
Yellowfin fringehead portrait, Monterey, California, USA

The kelp forests of Monterey are a popular dive destination for scuba divers in the US, and are where this week's featured photographer Jon Anderson first learned how to use an underwater camera when he moved to San Francisco in 2015. Before migrating to the West Coast, Jon grew up landlocked in Colorado, but was fortunate to get scuba certified at the age of 12 in Cozumel, Mexico. Over the years, he would dive infrequently on family vacations but didn't become a regular scuba diver until he moved to California, bought his own regulator and BCD, and began to explore the best dive sites in the region at the weekends. Despite the often challenging conditions in freezing cold water, he became fascinated with the marine life in the kelp and wanted to share what he was seeing with others. Before long, he had purchased an underwater camera and was diving several times per month with the sole purpose of taking photos.
Revisiting the same dive sites often allowed Jon to improve his skills and learn new techniques quickly, and his passion for underwater photography blossomed. Later, he moved to central Mexico, which served as the perfect base for dive trips to the Mexican Pacific, the Sea of Cortez and the Caribbean. Here, he was able to shoot in different marine environments and add some new subjects to his already impressive portfolio.
As you would expect, the images Jon submitted for this feature include great wide-angle scenes from the kelp forests that served as his training ground for many years, and excellent macro work from his travels further afield. He also has some excellent super-macro shots of small blennies and gobies, and he manages to capture their character and colorful features perfectly in every image.
His quality work has not gone unrecognized, and he has been awarded in numerous photo contests and published in magazines and other well-known outlets around the world. He is part of the Kraken Sports Pro Team and uses their optics, lights and accessories for making his images.

Moon jellyfish at the surface, Point Lobos State Natural Reserve, California, USA

Smiling sabertooth blenny, La Paz, Mexico

Sun beams pierce the canopy of the kelp forest, Monterey, California, USA

Galápagos barnacle blenny portrait, Galápagos, Ecuador

Giant manta surrounded by fish, Revillagigedo Archipelago, Mexico

Sea nettles drift over metridium anemones, Monterey, California

California sea lion blowing bubbles, La Paz, Mexico

Whip coral goby, Anilao, Philippines

Kelp humpback shrimp, Carmel-by-the-Sea, California, USA

Market squid mating aggregation, Monterey, California, USA

Clown anemonefish, Anilao, Philippines

Barnacle blenny in a sponge, Revillagigedo Archipelago, Mexico

Sealfie! A self portrait of Jon with a friendly harbor seal

To see more of Jon's award-winning underwater images, check out his website, www.jonandersonphoto.com, and his Instagram page.
RELATED ARTICLES
Be the first to add a comment to this article.
Newsletter
Travel with us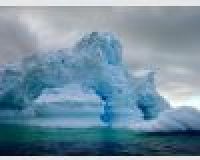 Antarctica
Plan Your Adventure >
Featured Photographer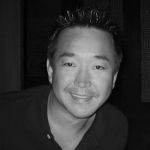 Masa Ushioda
Expert Photographer
Masa Ushioda was born and raised in Japan. Having grown up by a river in a suburb of Tokyo, he had an enormous interest in all aquatic life. When he grew up, his playground naturally expanded to the more diverse, fascinating...