Articles
Photographer of the Week – Galice Hoarau
Sea angel, Tasiilaq, Greenland

This week's featured photographer Galice Hoarau, grew up in France, but would spend most of his holidays visiting family members who lived in the French overseas territory of Réunion Island. It was during childhood visits to this tropical paradise that he became fascinated by the sea and its inhabitants, and was inspired to learn to dive, becoming an instructor by the time he was only 18 years old. Most of his early dive adventures were in Réunion and other French Islands such as Martinique, Guadeloupe, New Caledonia and French Polynesia, but he continued to live in Europe, where he studied evolutionary biology in France, before moving to the Netherlands to do a PhD on flatfish.
His first salaries were spent on a dry suit to help him handle the cold water closer to home, and a camera to document the cool things he was seeing underwater. Since purchasing his first rig, he has never dived without a camera, and is currently shooting with an Olympus OM-D E-M1 Mark II in a Nauticam housing.
As well as being an accomplished photographer, Galice is now a professor in molecular ecology at Nord University in Norway, 60 miles above the Arctic Circle, where he works on a wide range of marine species from zooplankton to sharks, seaweed, and seagrasses. He uses his photos to share his lifelong fascination for the marine environment and raise awareness on marine biodiversity, and his favorite subjects are big animals, Arctic and blackwater critters.
Indeed, you can see below that his portfolio contains a diverse collection of marine life from large sharks to microscopic plankton in both tropical and cold water environments. Many of these shots were taken at home in Norway, which it seems is home to some very photogenic jellyfish, my favorite shot being the over-under image in a sunny fjord in Gulen.
As a shark fanatic, I also love his unusual shot of a tiger shark's jaw full of sharp, tin-opener shaped teeth. I'm not sure if Galice stumbled across this shark while shooting other macro critters, or if he intentionally went on a tiger shark dive with a macro lens attached, but either way the result is something special and provides a unique view of an otherwise well-known and often-photographed marine predator.
By thinking outside the box in terms of subject selection and technique, Galice presents an excellent collection of images that perfectly represents his favorite subjects and dive destinations.

Jellyfish and iceberg, Tasiilaq, Greenland

Juvenile boxfish, Siladen, Indonesia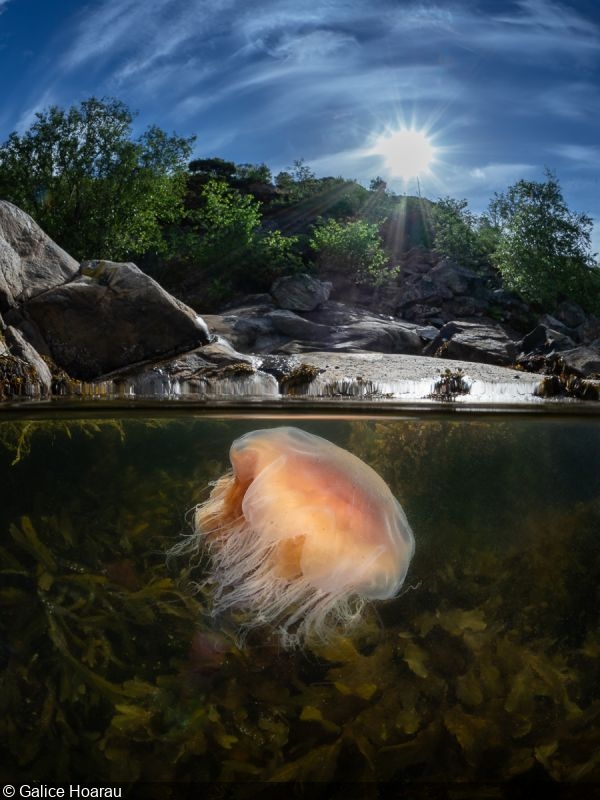 Jellyfish in the fjord, Gulen, Norway

Juvenile fish in a box jellyfish, Lembeh, Indonesia

Silky shark blur, Jupiter, Florida, USA

Periphylla jellyfish, Gulen, Norway

Snooty the lemon shark, Jupiter, Florida, USA

Juvenile fish in a jellyfish, Lembeh, Indonesia

Tiger shark, Tiger Beach, Bahamas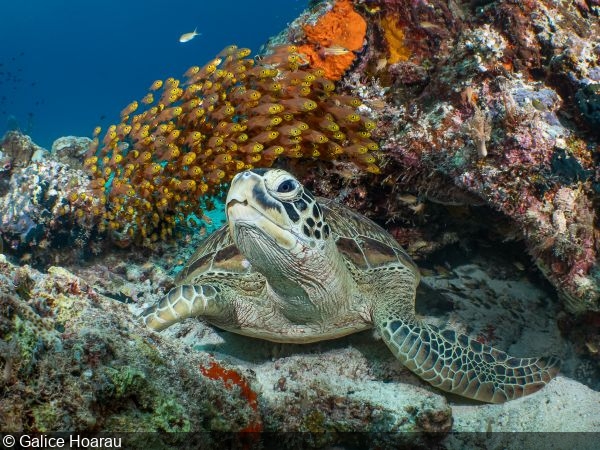 Green turtle, Selayar, Indonesia

Tiger shark smile, Tiger Beach, Bahamas

Juvenile lumpsucker, Bodø, Norway

Halibut, Bodø, Norway

Hermit crabs, Bodø (Norway)

Swimming nudibranch, Gulen, Norway

To see more of Galice's stunning images, check out his website, www.galice.no, or follow him on Facebook.
RELATED ARTICLES
Be the first to add a comment to this article.
Newsletter
Travel with us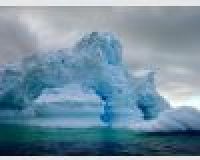 Antarctica
Plan Your Adventure >
Featured Photographer
Nicholas Samaras
Photographer
Nicholas Samaras, is one of the most passionate and committed underwater photographers. His love and dedication to sea and its creatures in combination with his characteristic effort to bring out to surface the beauty of the...