Articles
Photographer of the Week – Joe Daniels
By Lia Barrett, July 17, 2014 @ 02:00 AM (EST)
Diver swimming through an archway off the coast of Ambon, Indonesia

"Show a man some awesome fish and you make him hungry to see more; give a man a camera, and you lose an attentive dive buddy forever." Okay, so that's not exactly how the beautiful piece of age-old wisdom goes. But this is sort of how getting into diving and underwater photography works. First you are inspired, and then you are consumed. In just about every underwater photographer's biography I have read, it was a "love for the marine world" that galvanized a pursuit of photography, and often through photography, a personal odyssey towards conservation. Now I say "lose an attentive buddy" in jest, mainly because, let's face it, many photographers make the worst buddies; however, it is due to an urge and sense of duty to show the world something wonderful that makes us inattentive and focused.

Green turtle surfacing for air, Baie Ternay Marine Park, Seychelles

As you might have already guessed, Photographer of the Week Joe Daniels is one of those starry-eyed individuals, lusting for seascapes, critters, and serendipitous encounters. Having fallen victim to the jaws of the oceans' whispers, he has spent much of the past several years volunteering and working on research projects, particularly with manta rays and whale sharks, in places like New Zealand, Western Australia, and the Seychelles. Along the way, he has used his camera while scuba diving and freediving (his preferred method for wide), so that he can document and educate others as to what our great waters behold.

Eagle rays foraging for crabs and crustaceans, Baie Ternay Marine Park, Seychelles

After garnering skills as a dive instructor, photographer, and conservationist, Joe has parked himself for a while in Ambon, where he runs Maluku Divers with his partner, Emily. Fortunately, Ambon is the sort of place where muck and macro critters sprawl out, batting their eyes, waiting for you to notice them. And lucky for them, they have a talented shooter like Joe who is showing the world how beautiful and strangely unique they are, with the hope that they too will find the desire to preserve their habitat and wellbeing as he has.

Ghost goby with eggs, Ambon, Indonesia

Tiger shrimp, Lembeh Strait, Indonesia

Thorny seahorse, Ambon, Indonesia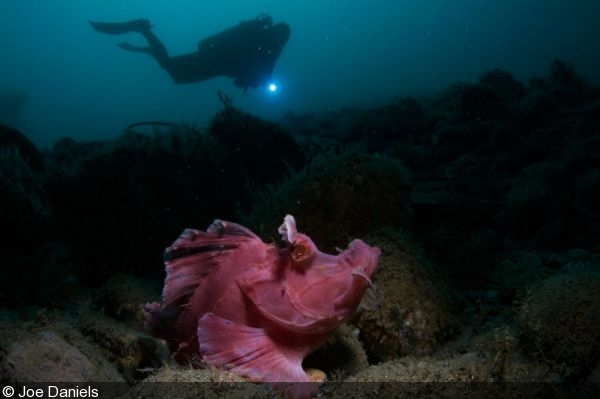 Paddle flap scorpionfish, Ambon, Indonesia

Coconut octopus, Ambon, Indonesia

Hard corals in Baie Ternay Marine Park, Seychelles

The man himself, Joe Daniels

To see more of Joe's work, visit his website, www.jldaniels.co.uk.
RELATED ARTICLES
Be the first to add a comment to this article.
Newsletter
Travel with us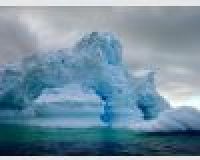 Antarctica
Plan Your Adventure >
Featured Photographer Pascal Lecocq
Expert Photographer
Pascal Lecocq, Ph.D. is a unique painter of divers and the marine environment. He is a surrealist painter and the diver has been his favorite character to focus on and supports all his ideas. Since 1977 he has held over 140...