Articles
Photographer of the Week - Hergen Spalink
By Lia Barrett, August 14, 2014 @ 06:00 AM (EST)
Soft corals in mangroves, Raja Ampat, Indonesia

This week's Photographer of the Week, Hergen Spalink, and his partner Kerri Bingham are no strangers to the DPG community. As well as serving as editors at DPG, they have been frequent contributors, sharing many colorful and inspiring images and articles from their adoptive home of Indonesia over the past few years. But though they are typically co-attributed in articles and other points of professional recognition, let's take a moment to talk about Hergen and his superhero fireman alter ego, his transnational exploits, and of course, his fabulous images.

Manta rays, Hanifaru Bay, Maldives

Born in Germany, Hergen moved to the US when he was a child and later studied biology at the University of North Carolina at Chapel Hill. Having grown up in Chapel Hill myself, I immediately knew Hergen was a good guy when I learned about his education. (If you've never heard of Chapel Hill, it's where Michael Jordan started his basketball career. Enough said.) Instead of being just another student who skips most of their classes and learns more about how to score underaged beer, Hergen served as fireman and safety officer. And so, on behalf of my friends, family, and the local cat population, I am personally grateful to Herg for his civil service.
But while a small, landlocked town like Chapel Hill is ideal for personal growth and development, it too has its limitations, and so it was that Hergen moved on from the kingdom of pork barbecue and college basketball, and struck out on a path that took him to the Caribbean and Southeast Asia in pursuit of research, life experience, and adventure.

Kayaking over reef, Raja Ampat, Indonesia

Through his journeying around the world, Hergen became a PADI instructor, photographer, and trip leader. In partnership with Kerri, he has run liveaboards throughout Indonesia, stretching from Bali over to Triton Bay, and managed Critters@Lembeh in North Sulawesi for three years. Having spent ample time diving remote, pristine reefs, it is no wonder his portfolio is colored with idyllic imagery including soft corals in mangroves, schools of manta rays, and excited blue ring octopuses.

School of bronze sweepers, Buyat Bay, Indonesia

But like Kerri, who we featured in March, Hergen allows his images to speak for themselves. Working with a dynamic range of subject matter that runs the gamut of underwater photography bucket lists, he is able to meld together a bit of German engineering with an innate eye for composition and aesthetics in order to showcase some of the most extraordinary and spectacular creatures of the animal world. And so I tip my hat to you, Herg: snapper of reefs, traveler of seas, and rescuer of kitties!

Up close and personal with coral, Forgotten Islands, Indonesia

Frogfish, Komodo, Indonesia

Blue ring octopus, Lembeh, Indonesia

Hergen enjoying the simple pleasures of life
To see more of Hergen's work and find out about his upcoming trips, visit his website: www.gotmuck.com.
RELATED ARTICLES
Be the first to add a comment to this article.
Newsletter
Travel with us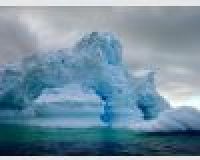 Antarctica
Plan Your Adventure >
Featured Photographer
Matt Oldfield
Expert Photographer
Matt Oldfield is part of the growing Scubazoo team, based in Kota Kinabalu, Sabah, Malaysia, and runs the publications side of all things Scubazoo - writing articles, working on books and attempting to sort out the ever-growing...