Articles
Photo Series: Multiple Exposures with Snoots
Left: Tubeworm (Sabella spallanzani) and nudibranch (Crimora papillata). Right: Crystal ascidians (Clavelina lepadiformis) and painted balloon aeolis (Eubranchus tricolor). Combining two snooted subjects using multiple exposures opens up new creative possibilities

The rise of black backgrounds in macro photography has gone hand in hand with the popularity of using snoots—devices that reduce the beam angle of the light coming from your strobe. By producing a narrow beam that falls tightly around your subject, or even on just a small portion of it, you can be more creative in your lighting and take your macro shots—or close-focus wide-angle images—to the next level.
In this photo series, I employ a technique that allows me to use my snoot in an even more creative way: combining snoots with multiple exposures. The aim is to create new scenarios that are both realistic as well as fantastic.

Crystal ascidians (Clavelina lepadiformis) with nudibranch (Thecacera pennigera) and starlet cushion star (Asterina gibbosa), Nikon D7500, Nikon 40mm macro, snoot, Sea&Sea YS-D2 (ascidians: f/16, 1/320s, ISO 50, –3.7 EV; starfish: f/11, 1/250s, ISO 50, –3 EV)
The Technique
Producing successful images by combining photos of two snooted subjects requires mastering the use of snoots as well as the concept of multiple exposures. To get good results, we have to make sure that the ambient light has very little effect on the environment surrounding our subjects: To achieve this, we will use exposure compensation with values between –2 EV and –4 EV. We will also use the minimum ISO possible and a shutter speed compatible with the maximum flash sync speed of our camera.
Since we are working with a snoot and concentrating the strobe light in a very small area, and the snoot will be positioned very close to the subject, we will not need to use very narrow apertures to get a good depth of field. The technique is independent of the lenses you wish to use, but in these examples, I used Nikon 40mm and 60mm macro lenses.
The critical element in these double-exposure photos is the previsualization of the final scene. The idea is to divide the frame in such a way that the two subjects, when "merged" together, recreate a new, perfectly plausible underwater environment, keeping in mind the dimensional relationship between the chosen subjects. The final result is a product of the subjects that we decide to merge in this new scene, but no subject is excluded a priori: Indeed, this technique allows us to create new images with points of interest different from the usual ones—even a trivial subject can become a masterpiece!

Long-snouted seahorse (Hippocampus guttulatus) and nudibranch (Jorunna tomentosa), Nikon D7500, Nikon 40mm macro, snoot, Sea&Sea YS-D2 (seahorse: f/11, 1/250s, ISO 50, –3 EV; nudibranch: f/13, 1/250s, ISO 50, –3 EV)
An Example
Let's consider an operative example: a photo of a blenny on which I have superimposed a cluster of crystal ascidians. To create this photo, I used a Nikon 40mm macro lens because it allowed me to have a magnification ratio of 1:1 but maintain a suitable working distance not too far from my subject. On my flash, I mounted a snoot equipped with a mask with a hole of diameter 5mm.
To emphasize even more the central brightness of the crystal ascidian cluster—as if they were emitting the light that illuminates the blenny—I set exposure compensation to a value of –3 EV, sensitivity to ISO 50, and a shutter speed to 1/320s, which is the maximum sync speed possible with my Nikon D7500. Since the depth of field was not a major factor, I set an aperture of f/14 to give me the correct exposure corresponding with the output from my strobe, a Sea&Sea YS-D2.

Crystal ascidians (Clavelina lepadiformis) and blenny (Parablennius gattorugine), Nikon D7500, Nikon 40mm macro, snoot, Sea&Sea YS-D2 (ascidians: f/14, 1/320s, ISO 50, –3 EV; blenny: f/11, 1/250s, ISO 50, –3.7 EV)

With a vertical composition in mind, I kept the cluster of ascidians in the upper part of the frame, choosing a distance that would allow me to maintain the appropriate dimensions with respect to the entire frame. The flash with the attached snoot was kept as close as possible to the subject to better control the beam diameter as well as to create that partial backlighting effect that makes the ascidians appear luminous.
The image of the blenny protruding from the shell of a fan mussel (Pinna nobilis) was created by setting exposure compensation to –3.7 EV, with an aperture of f/11, a shutter speed of 1/250s, and ISO of 50. Because I wanted the light on the blenny to look as if it were emitted from the crystal ascidians, I mounted a mask with an 8mm hole on the snoot and chose an incident angle with respect to the subject to better "detach" it from the background and from the edge of the fan mussel. The blenny was kept in the lower part of the frame, with the focus on the eye, making an effort to fill the rest of the frame while maintaining correct proportions with respect to the ascidian cluster.

Tube anemone (Cerianthus sp.) and nudibranch (Dendrodoris limbata), Nikon D7500, Nikon 40mm macro, snoot, Sea&Sea YS-D2 (anemone: f/11, 1/250s, ISO 50, –4 EV; nudibranch: f/11, 1/250s, ISO 50, –3 EV)

Seahorse (Hippocampus guttulatus) and nudibranch (Spurilla neapolitana), Nikon D7500, Nikon 40mm macro, snoot, Sea&Sea YS-D2 (seahorse: f/16, 1/320s, ISO 100, –4.7 EV; nudibranch: f/16, 1/320s, ISO 100, –3.7 EV)

Tubeworm (Sabella spallanzani) and nudibranch (Felimare tricolor), Nikon D7500, Nikon 40mm macro, snoot, Sea&Sea YS-D2 (tubeworm: f/16, 1/320s, ISO 50, –4 EV, nudibranch: f/13, 1/320s, ISO 100, 0 EV)

Final Thoughts
French mathematician Henri Poincaré defined creativity thus: "Creativity means combining existing elements through new and useful connections." With this in mind, combining the use of a snoot with multiple exposures brings about almost endless possibilities—limited only by our imagination and our compositional and creative taste. While only certain sessile or slow-moving subjects lend themselves to being lit by a snoot, underwater macro photographers still have plenty of scope for putting together unique and powerful images using this technique.

---

To see more of Francesco's impressive work, visit his website, www.francescopacienza.it, or follow him on Facebook and Instagram. Francesco has also been featured on DPG as a Photographer of the Week.
RELATED ARTICLES
Be the first to add a comment to this article.
Newsletter
Travel with us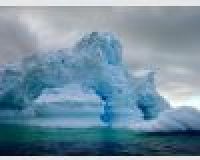 Antarctica
Plan Your Adventure >
Featured Photographer
Mark Thorpe
Expert Photographer
I started shooting underwater photographs way back in the early 90's during a military posting to Djibouti, as soon as my head went underwater for the first time I knew I had found my calling. On leaving the service I...