Articles
One of Underwater Photography's True Pioneer's - Bruce Mozert
By Jason Heller, September 22, 2008 @ 02:00 AM (EST)
I recently had the pleasure of interviewing a truly amazing person and one of the pioneers of underwater photography, Bruce Mozert. I have to admit that I had not heard of Mozert prior to May of this year when I received a press release about an upcoming book by Gary Monroe titled
Silver Springs: The Underwater Photography of Bruce Mozert
. I searched and searched for information on Mozert and came up empty. Ultimately I contacted Gary Monroe who praised this talented and humble old timer who Monroe happened to "rediscover" for the world, and we all owe him a big thank you for doing so. Now 91 years old and still as vibrant as ever, he is still making images regularly and runs a studio near Silver Springs, Florida. His energy, humility and accomplishments are all qualities to aspire to.
In an era prior to Disneyland and the mega-theme parks that tourists flock to today, Mozert's photography and creative mind played a major role in marketing a popular Florida tourist attraction called Silver Springs. Cruises on glass bottom boats were the main attraction.
This was the era of the pin up model, and Mozert credits his sister Zoe, a famous pin up model, with indirectly helping him as he tagged along with her to New York where he established contacts and work within the photography and editorial world. Most notably he worked with famed Life Magazine photographer Victor DePalma before venturing off on a journey of successful freelance work, which ultimately led him down to Silver Springs. He recalled how he started out earning one dollar per image, but loved every minute of it. His images made it to the pages and covers of many prestigious publications such as
Life
,
Time, Look
, and
National Geographic
. One of his iconic images helped propel Jayne Mansfield into stardom, as the image made its way to publications around the world. What follows is a story of creative mastery, as Mozert, part of a lineage of inventors, crafted what is most likely the first underwater housing to create images for the early Tarzan movies. His first housings were made out of galvanized metal and cut up inner tubes, which allowed him to use the controls of his Rolleiflex. He crafted subsequent housings from steel and used specific amounts of lead to refine the housing to neutrally buoyancy.
He continued to refine his housing designs for both still images and movie cameras. Mozert shot all the underwater footage for
the Creature from the Black Lagoon
, and worked for all of the major television networks, including ABC Sports, NBC's
Mike and the Mermaid
, and CBS'
Sea Hunt
. For 15 years during the 60's and 70's he was a contract photographer and cameraman for Mercury Engines. Shooting high speed underwater footage of propellers is a feat that he is particularly proud of.
Mozert's legacy is the series of unique underwater images of beautiful models in real-life domestic situations under the crystal clear waters of Silver Springs. His images are world class examples of conceptual photography at its best. For forty five years Bruce Mozert developed impactful and memorable images that not only required creative prop work, but early on required inventive experimentation with homemade housings and lighting systems. In fact some of Mozert's early underwater rigs are on display at museums around the country. He began shooting underwater before the invention of regulators (the "aqua lung" as he refers to it), and explained how he would submerge in a diving helmet tethered to a hose at the surface with people pumping air by hand. Eventually he recommended attaching the hose to a compressor and essentially invented the first compressed air system. These were the days prior to navy dive tables and an understanding of dive injuries like embolisms. He reflects back on a few situations where he had to perform an emergency ascent and in retrospect is lucky he didn't embolize. We should all be just as happy that he didn't as we all owe Mozert credit for helping to bring the modern era of underwater photography to fruition.
What struck me most about my conversation with Mozert was how humble he is and how uncomfortable it makes him to discuss his accomplishments, and how passionate he is about underwater imagery. To this day, he is so focused on creating the image, solving the problem, and materializing the creative vision in his mind. He talked about how he experimented with what us digital photographers would call color temperature, using red or yellow filters on his strobes to create richer color and enhance detail in the shadows, and positioning strobes as far out to the sides of the camera as possible to create dimensionality ion his images.
In case you were wondering, he still shoots with film, primarily Kodak Ektachrome, although he does own a Sony Alpha 700 DSLR. He likes the LCD screen, but prefers continuing with his passion and in depth understanding for the feel of how to make images on film.
Mozert leaves today's underwater photographers with the following words of wisdom. "Do things that nobody else is doing, you'll be able to reflect on what you created and say my god, look at that, it's beautiful".
RELATED ARTICLES
Newsletter
Travel with us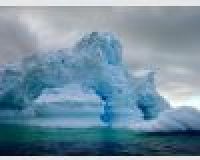 Antarctica
Plan Your Adventure >
Featured Photographer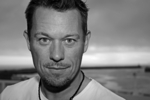 Christian Skauge
Expert Photographer
Christian Skauge took up underwater photography in 2004 and never looked back. His passion is macro photography - critters, fish portraits, patterns and textures. As can be seen on his website, he is also keen on nudibranchs...