Articles
Olympus XZ-1 and Olympus E-050 Housing Review
By Keri Wilk, Matt Weiss, and Joseph Tepper, July 7, 2011 @ 07:00 AM (EST)
By Keri Wilk, Matt Weiss, and Joseph Tepper
With companies like Nikon, Panasonic, and Canon releasing their own luxury compacts in the last several years, many underwater photographers have been asking the question, "where have all the high-end Olympus compacts gone?"

Getting Back in the Game
Five or six years ago, if you wanted a high-end compact camera with manual controls to use underwater, your best bet was Olympus. Starting with the 3030, and following then with a number subsequent upgrades –most notably 5050 and 5060– Olympus had a stronghold on this market with their exceptional quality, full manual functions, and fast lenses. Olympus also produced relatively inexpensive, but very capable housings to go along with this series.

However, with low end SLRs getting cheaper, many manufactures could no longer charge high prices for luxury compacts, and so Olympus discontinued their XOXO series.
In 2007, Canon released their popular G series of compact cameras, giving a breath of fresh air into this market, while also taking over the reign as the leader in luxury cameras. Recently, Panasonic has also reentered the market with their LX series, and even Nikon is making a push for the top with the P7000. Given the iconic status of the Olympus series and their former presence in this category, many were surprised by the manufacturers extended hiatus from the luxury compact game.
Olympus gets back in the game with the XZ-1
iv>
Earlier this year however, Olympus dived back in with the release of the XZ-1, hoping to find a way into the emerging high-end compact camera market that it once led.

Let's get it wet
Given Olympus' pedigree in making excellent high-end compacts for underwater photographers, DPG wanted to put the XZ-1 in the water and give it a thorough test. Many thanks to our retail partner, Backscatter, for providing us with their much sought-after demo unit.
We took the Olympus XZ-1 to the Caribbean island of Curacao, where DPG prefers to test all of our gear. Curacao is the perfect destination for underwater photography reviews: the diving is easy, subjects are prevalent and schedule is relaxed. A big thank you to
Lions Dive and Beach Resort
, which was the perfect basecamp for our reviews, and for
Ocean Encounters Dive Center
, who put up with our masses of gear and bizarre schedules.

The Olympus XZ-1 for The Underwater Photographer
Upon first glance, it is clear that Olympus was influenced by the reemergence of luxury compacts and the successes of other models when designing the XZ-1. Olympus incorporated many of the top features from its competitors into the XZ-1- the specs are impressive and rival those of the increasingly tough competition.

Large 10 MP Sensor
Full Manual Controls
Customizable control dials on back and front
28-112mm, f1.8-2.5 lens
ISO 100-6400
720P movie mode

Image Quality
At the camera's core is a large 1/1. 63" CCD 10 MP sensor. In other words, as far as compact cameras go, it's a got big sensor that is easily up to par with its competitors.
The image quality of the XZ-1 in action
What's more, the image quality of the XZ-1 is as good as it gets for pocket sized compact camera; and there is even an option to shoot RAW files. Most discerning photographers who like to edit there images thoroughly will shoot in RAW, as it opens up more possibilities in post production.
Raw ability on high-end compacts gives more flexibility when setting white balance and other post processing changes
Operation and Key Underwater Settings
Those looking to get the most out of their top of line compact camera underwater will use it in manual mode. The Olympus XZ-1 gives you complete control of manual settings, including aperture, shutter speed, ISO and white balance.

The XZ-1 has just about the largest aperture and shutter speed range you will find in a compact, offering apertures of f1.8-f8 , shutters speeds from 60s - 1/2000th of a second, and an ISO range of 100-6400.
Pre-focusing with the XZ-1 allows a minimal shutter delay, allowing the photographer to capture the exact moment
Access to 1/2000s shutter speed is useful underwater because unlike SLRs, compacts can sync with a flash at even the fastest shutter speeds. Using really high shutter speeds, in conjunction with high apertures, offers the opportunity for fantastic sunball shots. When using a strobe on a small enough subject, you can create dramatically lit images with very high shutters speeds.
The XZ-1 offers a series of dials for manual control that get rid of the need to go into the camera's menu. Olympus seems to have taken careful notice of the popularity of the front ring dial on the S90/5 and incorporated it into the XZ-1. When shooting in manual mode, the front ring dial adjusts aperture, while the rear dial changes shutter speed. When out of the housing, both controls are most intuitive and simple to use.
The camera's white balance settings are also very smooth, allowing access without having to enter a sequence of menus- an important feature with the camera's HD video capability.
Flash
Unlike some compact cameras, you can control the power of the camera's internal flash. Setting the internal flash to its lowest power setting when using it to trigger an external strobe via fiber optic cable can save significant battery power in the camera.

The Lens
The Olympus XZ-1 has a class leading zoom lens- f.1.8-f2.5 18-112mm. What exactly does this mean for underwater photographers? The lens' category-leading ability to shoot at f2.5 while at full telephoto is great for creating a low depth of field bokeh effect when shooting, a technique normally difficult with compact cameras. That said, using low apertures at high magnifications is really just a specialty feature.
However, similar to other luxury compacts, the XZ-1's zoom lens is not as functional underwater without additional wet-lenses. On the wider side, the lens' shortest focal length, 28mm, is not sufficiently wide enough to capture entire scenic reefscapes and is best saved for shooting medium-sized portraits such as cowfish, trunk fish, crabs, and scorpionfish.
At full telephoto, the lens' minimum focus distance is 12 inches, which is farther away than is comfortable for when shooting most macro subjects. The lens allows for reasonable framing of "larger macro" subjects like Christmas tree worms, but leaves more to be desired when shooting anything smaller than a few inches in length.
This is a uniform problem in compact cameras, and is why wet lenses are so popular. The addition of wet lenses, which any of the XZ-1 housings accommodate, reconcile this problem completely. We will discuss more specifics on using such lenses with the XZ-1 later in the review.

ISO
Low light or high ISO performance has become a poplar metric for rating cameras. Unfortunately, high ISO performance doesn't hold as much value underwater as it does on land. When shooting at night, we use strobes to light our images; so higher ISOs are primarily used for deep water diving, overcast weather, and other specialty scenarios. In general, compact cameras are starting to eliminate "digital noise" at these high ISOs anyways.
ISO comparison shots reveals vast improvement for Olympus' high-end compact over older models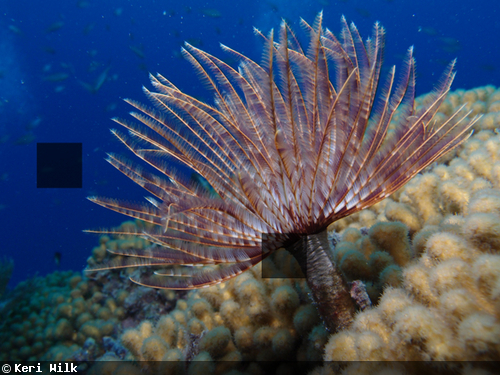 The XZ-1 performed impressively for a compact camera in our ISO tests, shooting at usable quality up to ISO 800. At 1600, the image quality degrades to a point that there is too much noise and loss of detail to be considered usable for anything other than very low-res web images. Regardless, the ISO performance is a vast upgrade from the earlier X0X0 series, when anything above ISO 400 was trash bin material.
The Olympus PT-050 Housing
Olympus is probably one of the few, major camera manufacturers that pay a great deal of attention to trends in the underwater photography industry. Their proprietary housings have always been more impressive than the Canon or Panasonic housings. While third party manufacturers make more accessory-friendly and better quality housings, the Olympus option is much more wallet friendly, retailing at only $299.00 (Backscatter price).

Build:
The housing looks much sleeker than most plastic housings. The front of the housing is composed of black plastic, while clear polycarbonate is used for the back complete with a visible, red silicon o-ring. The buttons are red and clearly labeled with their function- a rarity on many compact and even SLR housings. At the bottom of housing is a stainless steel plate with a traditional tripod hole for attaching any tray and arm system. The top features a single fiber optic port, as well as a hot shoe for accessory connection (focus light or video light). The flat port is made from glass and -very importantly- has a 67mm thread for a variety of wet-lens attachment options. It's a light, compact housing that is slightly positively buoyant even with the camera inside.
Controls:
The Olympus housing for the XZ-1 provides control to all essential camera functions, further complimenting the manual controls provided by this compact camera. All camera buttons are well labeled and within reach of the right hand, except for the front control dial.

While the large, rear rotator-dial makes changing settings easy, both the front and mode dial are too small to change with precision. Larger diameter dials and deeper grooves would help making exact changes far easer, especially when working with gloves or in cold water. Other than the mode and front dials, the only other button that was less-than-ideal was the zoom lever, which was just a little too stiff. The shutter button is actually a lever mechanism, and makes half pressing to focus easier than when using a standard button.

Strobe Connectivity:
A clear window over the flash renders the internal flash useless, so an external strobe is almost necessary for all subjects. The housing's only major design flaw is that it only includes a singly fiber optic port. Serious shooters who want to take full advantage of the XZ-1's high-end specs and manual controls will likely want use two strobes to supply even lighting to the foreground.
The limitation of one strobe prevents even lighting and the amount of the foreground which can be covered
Wet Lens Connectivity
As with all high-end compact Olympus housings, the PT-050 port features a 67mm thread for attaching wet lenses. Any macro lens, like the Inon or Reefnet Subsee with a 67mm thread will work. Such macro wet lenses will increase the magnification of the built-in lens, as well as decrease the minimum focus distance. This will allow you to get closer to macro subjects, and fill the frame with them more completely.
The addition of a macro wet lens allows a <1 in subject like this blenny to fill the frame
Certain wide-angle wet lenses will also work with the Olympus XZ-1. As mentioned, the lens at its widest -28mm- is still insufficient for most wide-angle use underwater. However, by adding a wide-angle conversion lens on your housing, you can increase the angle of view of compact camera and get much larger scene in the frame.
Without a fisheye wet lens, your wide-angle options are limited with the XZ-1's 28mm lens
Wet lenses are almost an essential purchase if you are looking to get the most out of your Olympus XZ-1 underwater.

Final Thoughts
For those of you interested in the small form factor with manual controls and reliable housing, the Olympus XZ-1 with PT-050 housing is among the best systems out there. The XZ-1 is among the top of its class for luxury compacts, and while the Pt-050 housing may not have every feature of third party housings, it's a fraction of the price and very serviceable. There are systems out there that can do more, as far as lens versatility, housing robustness, and strobe connectivity; but for the price, the Olympus XZ-1 and housing is tough to beat.
RELATED ARTICLES
Be the first to add a comment to this article.
Newsletter
Travel with us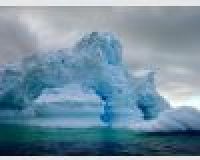 Antarctica
Plan Your Adventure >
Featured Photographer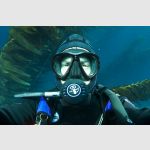 James Forte
Expert Photographer
In 1990 he moved to Santa Barbara, Ca to attend college and found his new surroundings above and below the coastal American Riviera, full of adventure and visual beauty. James soon discovered the Channel Islands Marine...