Articles
The Ocean Between Us: Interview with Inka Cresswell
By Ian Bongso-Seldrup, August 20, 2021 @ 06:00 AM (EST)
Inka Cresswell produced her first short film for the final assignment of her Masters course in wildlife filmmaking

It was important to me as a filmmaker and conservationist that the film had a hopeful ending, as I think this is essential if you want to leave your audience feeling inspired
—Inka Cresswell
Every kid growing up in the UK is fed a steady diet of mind-blowing natural history TV, invariably helmed by Britain's documentary icon and national treasure David Attenborough. But who among us actually dared to see themselves following in the master's footsteps?
One such wide-eyed child was Inka Cresswell, who knew she wanted to be a marine biologist well before she was old enough to fully comprehend what those dulcet tones were conveying. Studying marine biology at university and then wildlife filmmaking as a postgraduate, Inka went on to create a powerful short film, My 25: The Ocean Between Us, which has been taking the documentary film festival circuit by storm.
Highlighting just some of the damage that has been done to our oceans in the last quarter century, the film performs much the same trick that the BBC's much-loved programs achieved: communicating important science and conservation messages through passionate filmmaking and a relatable narrative. As well as the documentary earning praise from her peers, educators, and scientists, the young filmmaker was also recently recognized by Adobe as one of its 2021 "Rising Stars" of photography.
DPG talked to Inka about her career so far, the value of conservation filmmaking, and how she came to follow her father's advice: "You never finish a film project. You abandon it."

DPG: You grew up on the coast of the UK, inspired by your father's passion for diving and underwater photography around the world. Did you know, from an early age, that you wanted to do something related to the ocean?
Inka Cresswell: The oceans have always been a huge part of my life. From a very young age, I would tell everyone I knew that I wanted to be a marine biologist when I grew up. I was very fortunate to grow up on the coast with Brighton Beach practically in our backyard. My parents saw my interest in the ocean and nurtured that natural curiosity, providing me with local guide books and documentaries that allowed my curiosity to grow. It wasn't until I was at university studying marine biology that my career transitioned more into conservation and science communication. As a young adult, I realized I didn't need to choose between art and science and that I was actually a much stronger science communicator and ultimately ocean conservationist if I could integrate my talents and passions.

Inka's documentary short, "My 25: The Ocean Between Us," has been selected by a variety of film festivals, including the prestigious Wildscreen Festival

DPG: How important was your marine biology degree to your development as a filmmaker? How did you come to the realization that you wanted to study filmmaking formally?
IC: Studying marine biology at university was a goal from the age of six. I was fascinated by the idea of understanding this mythical underwater world and species behaviors. I was especially fascinated by cetacean communication and as a kid had several albums of whale songs I'd listen to, bewildered by the amazing songs they create. I was also interested in shark behavior, partly because of how they had always been so negatively portrayed in the media and how much these portrayals contradicted my own personal experiences with sharks. Throughout my studies, I became increasingly aware of the threats our oceans are facing and suddenly the idea of being a behavioral biologist like some of my idols—Jane Goodall and Dian Fossey—suddenly felt like a privilege I couldn't afford.
I felt a real sense of urgency that we needed to be doing more to protect these species, and while behavioral work greatly contributes to our understanding of marine life and their habitat use—essential for their conservation—I needed to find a way to get other people to feel the same level of passion and urgency I did when it came to protecting them. One of the things I found most frustrating during this stage of my career was how clear so many of the solutions were but how little action there was and how often these solutions didn't make it outside of the scientific community. It was this gap between general awareness and scientific understanding that drew me to wildlife filming. I believe film is one of the most powerful tools we have when it comes to ocean conservation, as it allows us to reach beyond the echo chamber of the scientific community and reach the general public.
As a filmmaker, I knew I would be able to work with marine biologists around the world and ensure their work is seen, allowing us to have a stronger impact and drive real conservation action. After graduating, I worked on several research projects and started vlogging and using social media to bring people into the world of marine science but often felt out of my depth when it came to the business side of wildlife filmmaking. It's one of those dream careers where getting a foot in the door can seem like an overwhelming task, but through the Masters wildlife filmmaking course, I knew I would be able to get the guidance I needed to take my filmmaking to the next level and learn to navigate the industry. It could allow me to make wildlife filmmaking a full-time career and not just a passion project.

In her film, Inka talks to Alligator Head Foundation marine biologist Denise Henry about the organization's coral restoration efforts in Portland, Jamaica

DPG: Can you tell us a little about your Masters course? How big a component is underwater filmmaking and making conservation films specifically? Whose work were you most inspired by?
IC: I completed a Masters in Wildlife Filmmaking with the University of the West of England (UWE). What I loved about the course was that they knew a lot of students were coming from a scientific background and really worked to utilize these skills and got you thinking in a more creative mindset. They put a huge emphasis on storytelling, teaching students how to take a scientific paper and rewrite it to be a powerful story that could connect with someone with no scientific background, no prior knowledge of the environment or species, and create a piece of art that wouldn't only educate its audience but also inspire them, creating powerful emotive reactions. Through the course I learned every stage of the filmmaking process, from pitching our ideas to industry professionals, research, logistics, camera work, sound recording and interview technique all the way to editing, color grading, working with composers to write bespoke scores, and writing voice-overs.
The course was focused on wildlife filmmaking as a whole, but the majority of students ended up following a conservation narrative. I think it's a really interesting time for conservation filmmaking, as conservation narratives are now being weaved through the majority of nature programming I watch. It's the elephant in the room that became too big to be ignored. It's hard now to find a strong wildlife story that isn't being impacted by human activities in some way.
We didn't receive any training in underwater filmmaking, but I have been scuba diving from the age of 11, and I'm a self-taught photographer and taught underwater photography for a few years prior to enrolling on the course. I have also been very fortunate to have received incredible mentorship from fantastic photographers and videographers throughout my career, including William Winram and Lukas Müller at the Watermen Project, who I worked with on multiple shark tagging expeditions; and the entire team at Behind the Mask, who aren't only some of my favorite dive buddies but are incredible underwater camera talents that have offered amazing guidance.

Inka hopes to help change people's perspectives about some of the planet's most misunderstood species—including sharks

DPG: Your short film, My 25: The Ocean Between Us, was made for your final Masters assignment. How did the idea come about? How was the BBC Natural History Unit involved?
IC: During the Masters course, we were constantly researching ideas, formats, and genres, trying to find our own filmmaking style and a strong story. I looked at a huge variety of ideas but eventually decided I wanted to create an authored film. I decided I wanted to do something that looked at the power of MPAs [marine protected areas], and it was also important to me as a filmmaker and conservationist that the film had a hopeful ending, as I think this is essential if you want to leave your audience feeling inspired.
Shifting baselines was a concept that I became captivated by at university, and over the years diving around the world, I began to see these shift myself. I think so often when we talk about the decline in biodiversity or ecosystem health, we think of it as something that happens over multiple lifetimes, but it's now something I have observed in my own lifetime. In 25 years, I had seen the shift from coral garden to algal landscape in multiple locations around the world and I had witnessed firsthand the decline in apex predators. There are so many places around the world that have been on my bucket list since I was a little girl, and now as an adult when I finally have the opportunity to visit some of these places, I have found they are not the postcard reefs I had imagined. I realized this feeling of frustration and lost opportunity is something a lot of people my age can relate to, and I liked the idea of creating a film that showed that perspective of what it's like to grow up loving an ecosystem you may never witness in its prime.
The wildlife filmmaking course at UWE is run in partnership with the BBC Natural History Unit. Throughout the course, I had the opportunity to receive master classes in directing, editing, presenting, and camera work from some of the world's leading filmmakers. I was also assigned a BBC mentor, who offered guidance throughout the production of my final film.

DPG: Tell us about some of the challenges you faced in making the film.
IC: Every step of the filmmaking process felt like a challenge. My 25: The Ocean Between Us was my first film, so it felt like I was learning at every stage. I found the interviews I did greatly directed my edit; you can never know exactly what someone is going to say. I definitely learned more about the topic throughout production, and looking back on the film now with fresh eyes and knowing everything I learned along the way in my classes and throughout the filmmaking process, there are so many things I wish I had done differently. Different quotes I wish I had included, different contributors I wish I had more time to work with.
For me, though, the edit was definitely the hardest part of the process. Trying to be subjective when you are the focus, directer, editor and videographer—it's almost impossible, and at times I found myself completely lost in my own echo chamber. I always felt there were things that could be improved, cuts that could have been better, footage I wished I had. In the end, I had to follow my dad's advice: "You never finish a film project. You abandon it." If I hadn't had a deadline, I'm sure there would still be parts of the film that I would be up until four in the morning tweaking today!

Like father, like daughter: Inka shares her passion for diving and underwater photography with her dad

DPG: What camera gear did you use to shoot the film?
IC: The film was shot using a Panasonic Lumix GH4 and GH5s, both in Nauticam housings. I also used a DJI Mavic for drone shots and an old 1970s/80s Eumig Nautica Super-8 film camera, which I used for some of the opening sequences. The project was edited in Adobe Premiere Pro and I color-graded in DaVinci Resolve.

DPG: The film has been shown by a variety of film festivals since mid-2020, and you released the film on YouTube at the beginning of this year. How has the response been? What are the main messages you want viewers to take away after seeing your film?
IC: There's been an amazing response and I feel really proud of how it has resonated with so many people. I was incredibly nervous to release the film online, partly because of how many things I wish were different now and how much I feel I have progressed and developed as a filmmaker since completing the film. Having it selected by so many film festivals, including the official selection at Wildscreen, definitely helped put things in perspective and help me to see it as a project I should be proud of. I have had a lot of teachers reach out, asking if they can use it in their classrooms, and I have had tons of young people reach out and comment on how it resonated with their experiences, many of them also hoping to pursue filmmaking or marine science. I was also really proud to receive a lot of positive feedback from scientists working in this space, a few even saying they were brought to tears. To be able to act as a voice for the scientific community and see my work appreciated was really special for me.

Inka's maternal home country of Jamaica is one focus of her film, while Palau, a favorite family vacation spot, is another. Here, Inka shoots the famous inhabitants of Jellyfish Lake

DPG: You are among 10 up-and-coming photographers that Adobe is honoring through its "Rising Stars of Photography" program this year. How did that come about? What do you hope the recognition of your work will bring?
IC: To be selected as one of Adobe's "Rising Star" photographers is such a huge honor! I've been working in the photography space since 2016 and I really feel I am starting to come into my own and develop my own style, and become more creative and confident in my approach, so to see my work recognized at this level is really wonderful. Over the past few years, I feel my photography work has become more known especially in the conservation space. Some friends set up a brilliant initiative called Her Wild Vision to create a searchable directory for women-identifying photographers in the conservation space, and through that platform I have had more opportunities to publish my work, contribute to articles and print, and have even been involved in the judging of wildlife photography competitions. I have also had the wonderful opportunity to mentor other young women and girls through Girls Who Click in the hope of inspiring more girls to pursue careers in nature photography—which is still very male dominated. All of these opportunities, I think, I have contributed to my exposure as a photographer, and I am really happy Adobe saw potential in my work.

DPG: What advice do you have for aspiring underwater photographers and filmmakers, especially those interested in marine conservation issues?
IC: I think that knowing your subject is hugely important. When I know the bigger picture of the story, I'm trying to tell the reasons why a species may behave a certain way or why a specific landscape is important to a species migratory behaviors, these things greatly influence my creative process—and ultimately my composition or shutter speed. By being very conscious of these decisions and using them as storytelling techniques, I can add depth to my images, making them stronger images for the conservation narrative I'm trying to get across. For any aspiring underwater photographers, I would recommend having a clear idea of what the story you hope to tell is before you enter the water and build some ideas around the images you hope to achieve. But always be ready to react: The ocean is unpredictable and when your main star is wildlife, you need to be ready to think on your fins!

The young marine biologist encourages budding filmmakers to study their subjects and plan their shots, but always be prepared to capture the unexpected

DPG: What's next for you? Do you have particular stories in mind that you wish to tell?
IC: 2021 marked the start of the United Nations Decade on Ecosystem Restoration. I think the concept of restoration is fascinating and as we look at the state of our oceans today, I have found my narrative shifting away from conservation and more into restoration—I have no desire to conserve our oceans in the state they currently are in…
The oceans of our future will be very different from how they are today and how they were 50 years ago, but through restoration and climate action there's the potential to build something better. I'm excited to document our changing oceans—hopefully changing for the better. I think it is really important we stay optimistic, as there is still so much we can fight for. I hope that my future work will include this restoration process and highlight the passionate individuals working on the frontlines of ocean conservation, telling their stories and the stories of the marine life impacted by these shifts, educating people about global issues in our oceans but also showing them why there are still so many reasons to be hopeful.

Inka Cresswell is one young filmmaker to watch
RELATED ARTICLES
Be the first to add a comment to this article.
Newsletter
Travel with us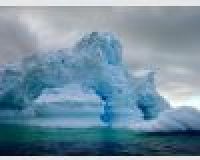 Antarctica
Plan Your Adventure >
Featured Photographer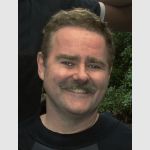 Scott Bennett
Expert Photographer
When he isn't applying his creative skills to one of the animation projects he's working on, Canadian Scott Bennett can frequently be found behind the lens of a camera. While on an extended business trip in the...