Articles
North Direction Island: Fighting for Space on the Limestone Shelf
North Direction Island's unassuming topside view belies the breathtaking reef below

In the far northern section of the Great Barrier Reef lies North Direction Island. Over the last several years, this small, uninhabited steep granite island has been through the eye of some of the most destructive Category 4 and 5 cyclones to date—Ita in 2014 and Nathan in 2015—and was at the center of the coral bleaching event in the summer of 2016. The island's corals were ravaged beyond recognition.
We dropped by the site recently from the vessel Spoilsport, which I work from, to see how it was looking after not having visited for many years.

Pristine plate and staghorn corals as far as the eye can see

What I saw—and photographed—I could hardly believe. Young dinner-plate-sized corals were crammed into every available space on the limestone plateau as far as I could see, bristling with iconic fish life, from maori wrasse and coral trout to bumphead parrotfish and sweetlips.
I swam a long way on the dive, checking to see how far the coral shelf stretched. The further I swam, the denser the coral fields became. From the shallow plateau, it became a cascading slope of coral steps made of plate and staghorn corals.

A riot of color has emerged from the devastation wrought by storms and warming seas

The reef is a great example of the resilience of corals and their ability to regenerate. While the Great Barrier Reef is certainly under a huge amount of pressure, with all the catastrophes it has endured, its story continues. It has continued to survive and even to grow, and now it is becoming a fight for space on the limestone shelf.
North Direction Island is not the only area where I have seen a remarkable recovery. Much of the region is going through rapid growth and many of the hard corals have been regrowing for over five years and are large and maturing nicely. Witnessing these encouraging changes on the Great Barrier Reef is one of the most positive things I have seen in the two decades I have spent working in the region. I look forward to watching it continue to blossom and bloom.

Our blue marble: North Direction Island gives us cause for optimism, but it is also a reminder of what we stand to lose

Understanding the Health of the Reef
By DPG Editorial Staff
The Australian Government's Great Barrier Reef Marine Park Authority (GBRMPA), which monitors the world's largest coral reef system and releases regular updates on its health, noted in 2018 the impacts of severe cyclones, back-to-back mass coral bleaching events, and outbreaks of coral disease and crown-of-thorns starfish (another major cause of coral cover loss): "By mid-2018, coral cover in the Region's north was less than half of what it was in 2013."
Queensland's summer of 2019 was the second warmest on record, and elevated sea temperatures resulted in another mass bleaching event unfolding, the third in five years. But the impact of this event has been uneven, ranging from very severe bleaching to little or no bleaching—as the health of the reef at North Direction Island shows.
While the El Niño-Southern Oscillation (ENSO)—the unpredictable cycle of warming (El Niño) and cooling (La Niña) of sea surface temperatures—has a strong influence on climate variability in Australia, complicating the picture greatly, human-induced climate change remains the most significant factor affecting the long-term survival of the Great Barrier Reef—and tropical reefs around the world.
---

For more of Julia's wonderful underwater perspectives on Australia, visit her Instagram page and Vimeo channel. Be sure to also check out her impressive Underwater Photographer's Guide to the Great Barrier Reef on DPG.
RELATED ARTICLES
Be the first to add a comment to this article.
Newsletter
Travel with us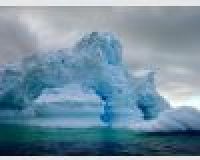 Antarctica
Plan Your Adventure >
Featured Photographer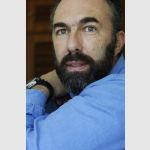 Luis Quinta
Expert Photographer
Luis Quinta was born in Lisbon on March 6, 1965. When he was 14, he began wandering underwater in Sesimbra and in 1988 he took his first underwater photos. During his 18-year career he published around a thousand articles,...