Articles
The Mystery of the Tubbataha Whale Sharks
Tubbataha is famous for whale sharks, but there is something unusual about them

On our last Insider Divers expedition to the Philippines' Tubbataha Reef, we were blown away by how many whale sharks we encountered. At each of the three atolls, we came across multiple whale sharks. Most of them were "social" as they turned around to swim back towards the divers and at times spent quite a while interacting with us.
Scuba diving with whale sharks is a rare highlight for divers and seeing 14 individuals in just five days was impressive. But just as on our last trip, we noticed that almost all of the whale sharks are covered with black spots. This year, the sharks were covered with these patches even more than previously. So what is this gunk? And why is it apparently specific to Tubbataha?

The patches seem to be clusters of individual animals

As it turns out, the patches are copepods, a type of crustacean that is among the most abundant sea creatures in our oceans and are food for whales. A large portion of these species have adapted to being parasitic—meaning they live on host animals such as fish but also sharks, rays and whales. In fact, the reason our fishy friends like sharks, mantas but also reef fish frequent cleaning stations is to nip the development of these parasites in the bud by being picked off by cleaner fish at an early stage.

On closer inspection, the clusters are small animals called copepods

This copepod is called Pandarus rhincodonicus—and as the scientific name indicates, they live exclusively on whale sharks, Rhincodon typus. These copepods are specifically adapted to living on the trailing edges of whale sharks where there is a lot of water flow. Many whale sharks have them although most only have a few. After learning of these parasites, I went back to older photos that I have of whale sharks—from Mexico, the Galápagos, Indonesia, and the Maldives—and I did not notice the parasites. However, studies suggest that they do, in fact, live on all populations of whale sharks around the world.

Tubbataha's whale sharks really don't look very clean

This one is called Mohawk for the line along its back

As is so often the case, literature on the behavior and eating habits of the copepods is somewhat limited. They seem to mostly live off bacteria and algae on the shark's skin, although more scientists believe they are parasitic and feed on their hosts. If they just ate bacteria then this would be a "commensal" relationship, which means there's no downside for the shark. Some of the research suggests that the little critters are hooked into only the very top layer of the shark's thick "skin" (it's actually not skin, but that's another matter) and therefore not affecting the shark, but maybe even helping to keep the skin clean.
To us, it seemed the sharks approached our bubbles with particular interest. They seemed, at times, to be literally bathing in the bubbles, leading me to believe that they are trying to get rid of the parasites by swimming through the bubbles. They were also sucking the bubbles in, perhaps thinking they were food, but I believe it was in an effort to clean out other parasites living inside their gill rakers. The commensal story really does not convince me. What I also noted is that the few older and larger adults that we encountered during our trip did not stop to hang out with us and just cruised by. But they also did not seem to have any parasites.

This fully grown adult was devoid of parasites

Why do the large ones have no parasites but the small ones do?

Here is another interesting question: Given that whale sharks travel around the globe, why do only those individuals in Tubbataha have so many copepods? The phenomenon is not even observed at other sites in the Philippines. It's a question that baffles the scientists I have asked. There just does not seem to be a good explanation. Dr Simon Pierce, founder of the Marine Megafauna Foundation and one of the leading experts on whale sharks, literally told me: "Honestly, no clue. It's just really odd."
One explanation could be that the whale sharks that "live" here have them, so visiting whale sharks would get them when they come to this area—or they pick them up somewhere in the area. Younger sharks often stay in "nurseries" such as Tubbataha or Ari Atoll in the Maldives. So they could potentially infect each other with such parasites. Still, studies show that none of the whale sharks seem to stay here long term, so this theory also only has limited merit.
Another idea could be that the feeding grounds in the area around Tubbataha are heavily infested with copepods. Whale sharks also filter-feed on free-swimming copepods, so maybe the parasitic copepods frequent the same areas. The theory could be that as soon as they leave the area, the copepods drop off again. But then why would they give up a perfectly good host shark? Another thought that I had is that the sharks like to frequent the warm water around the Tubbataha Reef, which can be around 30 degrees, and maybe the little crustaceans don't like the warm water and fall off.

A smaller individual with the copepods growing in patches all over the body

No matter what causes the parasites, Tubbataha is an amazing place to dive!

My other, and wilder, theory is that the whale sharks are coming to the nurseries to get rid of the parasites before venturing out into the world as adults. The individuals in these nurseries are the smallest that divers encounter anywhere—upwards of 10 feet. But scientists believe them to be just around 20 to 28 inches in length when they are born, so they must live somewhere in the deep until they grow to reach 10 feet. Maybe they get the parasites down there in the deep and then stay in the nurseries until the parasites disappear—perhaps thanks to cleaner fish, or scuba divers!
Regardless of why the sharks have them, the reason they have the parasites might be a reason they are in Tubbataha. The park is one of the few places in the world where divers can reliably scuba dive with them (rather than snorkel). And they seem to be genuinely happy to see us, so it's a win-win all around.

When you aren't diving with giants, there are some incredible reefs to discover

---
About the Author: Underwater photographer Simon Lorenz is a regular author for dive magazines around the world. With his travel company Insider Divers, he runs guided group trips, combining unusual dive experiences with photo training. As a PADI instructor, his aim is to further the diving and photography skills of his guests. At his home in Hong Kong, he operates Pool Portrait, the first underwater photo studio in the city. As a member of the advisory board of the Hong Kong Shark Foundation, Simon supports efforts to reduce shark fin consumption in China.

---

If you're interested in diving with Simon, check out some of his upcoming big animal trips: (i) Manta Rays and Sharks, Palau, January 2020: Join Insider Divers aboard the Palau Siren for a week of deluxe diving. (ii) Blue & Sperm Whales, Sri Lanka, March 2020: Snorkel and freedive with the largest animal that ever lived and the largest toothed predator in the world. (iii) Sardine Run, South Africa, April 2020: Get close to the action in the southern Sardine Run, with good chances of encounters with Bryde's whales and dolphins hunting. Includes Big 5 Safari and Shark diving. (iv) Socorro and Mobula Aggregation, Mexico, May 2020: Head to the offshore big animal haven of Socorro to dive with giant mantas, sharks, and friendly dolphins, and then snorkel with the world's largest aggregations of mobula rays gathering in the thousands. www.insiderdivers.com
RELATED ARTICLES
Be the first to add a comment to this article.
Newsletter
Travel with us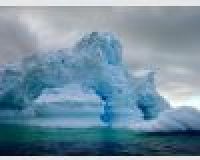 Antarctica
Plan Your Adventure >
Featured Photographer
Walt Stearns
Expert Photographer
Walt Stearns is one of the most prolific underwater and watersports photojournalists in the world. For more than 18 years, his images and writing have appeared in a broad range of well-known national and international...