Articles
Models and Whale Sharks
Just two years ago in the waters surrounding the tiny Philippine town of Oslob, divers discovered a barely living juvenile whale shark with all fins cut off.
Though legally protected in the Philippines, poaching of whale sharks has continued as shark fin traders entice poor local fishermen to earn money from exploiting these vulnerable animals. Within a decade, the local populations of whale sharks had been all but wiped out to satisfy demand for shark fins in China.
Now, local communities have found a new way to earn a living from whale sharks: letting tourists swim with the sharks in place of slaughtering them. Though some conservation organizations remain outspoken in opposition to the practice, Oslob's whale shark tourism can also be looked at as a way to raise awareness and passion to protect the ocean's largest fish.

Being Part of the Solution
Last November I teamed up with fashion and wildlife photographer Kristian Schmidt to redefine how the world views threatened marine species like the whale shark. Recognizing that people only protect what they care about, we hatched a plan that would combine my underwater and marine life photography expertise with Kristian's mastery of creative fashion photography.
We assembled a team composed of stunning models, a stylist and a dive specialist: Italian model Roberta Mancino (world skydiving champion and one of the world's foremost wing-suit base jumpers), model Hannah Fraser (professional underwater model and real-life mermaid), Fazli Krasniqi (professional stylist) and Taro Smith (physiologist and artist).

Four months went into planning the shoot, choosing the right models, support team members and fashion accessories. We had to make sure our timing aligned with the best chances for good weather and ocean conditions. And finally, we had to hope that nature would cooperate.
The entire shoot was non-stop intensity: We worked 20-hour days beginning at 4:00 am. The shoot was inspirational and groundbreaking. When we first started seeing the images come together, we knew we were onto something.
We have created sets of limited addition prints and will be donating a portion of proceeds from each sale to WildAid's shark and ray conservation program.

Postproduction and Style
I am proud to say that viewers are blown away by the images. Most people find it hard to believe they are actually real and suspect we photoshopped the models into the pictures. I can promise that this is not the case. Though cleaned up and digitally adjusted to enhance color and lighting effects, nothing has been added to the images—including the models.
At the heart of the images is the undeniable connection between these models and the sharks. By juxtaposing these beautiful vulnerable women and the creatures of the deep the images create a surreal world that really captures the imagination—and hopefully inspires compassion.

Statement on the Controversy and Conservation
We undertook this project with the whale sharks purely for conservation purposes. Across the oceans, whale sharks (and all sharks) are under severe threat from directed fishing and as by-catch in fishing nets. Though some ocean enthusiasts are aware of the issues facing whale sharks, the general public has no idea.
By highlighting the beauty and vulnerability of whale sharks in a way that interests the general public, our hope is to spark curiosity about these creatures and alert people to the fact that they are threatened. To be clear, we have incredible respect and appreciation for whale sharks and have been involved in conservation programs to protect them for over a decade.

We understand that there is controversy over the tourism being conducted in Oslob and we have no desire to get embroiled in this controversy. There are reasonable points on both sides of the issue, and it is not our place to pass final judgment. We hope that this local debate can be conducted respectfully and unemotionally, as all parties involved deserve such respect.
In a perfect world where humans had not greatly depleted the species, whale sharks would do what they do and we would do what we do. But it's not a perfect world and tourism and imagery continue to be two of the greatest drivers for species preservation today.

RELATED ARTICLES
Be the first to add a comment to this article.
Newsletter
Travel with us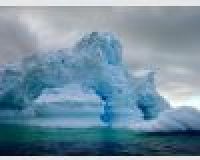 Antarctica
Plan Your Adventure >
Featured Photographer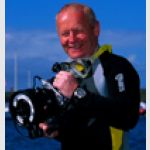 Tony White
Expert Photographer
Tony White is a full time professional underwater photographer. Originally living in SE London he now resides in Cape Town South Africa where he carries out most of his work. His journey to underwater photography started some...