Articles
Another Way of Seeing: Model Photography in a Custom Pool
By
Rod Klein
, January 19, 2016 @ 10:54 AM (EST)
Most underwater photographers first start out as divers. In my case, I was a photographer long before I started diving. In fact, I went to art school and earned an MFA degree in photography. After more than 20 years making images of marine life I thought it might be time for a change. I wanted something to take me back to my early artistic roots but still keep me wet.
My vision was a clear, warm, controlled environment where I could push the limits of my creativity and still breathe from a scuba tank. The easiest solution: build a custom studio pool.
Building the Ultimate Underwater Fashion Environment
Since I was starting the pool from scratch, I had the luxury of customizing every single detail to make the environment as friendly for photographer and model as possible. After years of design, the 12-foot-deep pool finally reached completion.
Key elements of this dream environment included 20 custom embedded mounts to attach strobes and other lighting accessories. This eliminated the need to keep strobes on a housing, while also maintained consistent lighting throughout the shoot.
Behind the scenes photoshoot "From Makeup to Photo"
For the comfort of the models, the pool can be heated easily between 82-90 degrees Fahrenheit—no shivering during hours-long pool shoots. Also, the use of salt water instead of chlorine made it easier for models to keep their eyes open underwater. And it wasn't all about what was in the pool. The setup features two lower level viewing windows so that anyone could watch the shoot or take behind the scenes video.
It wasn't easy or cheap, but after three years of planning and building, I did it! For the past year it has been my haven of creativity and I hope my images inspire. Not everyone can have their own underwater studio and I've learned many lessons along the way that may help the average underwater photographer in both pool and nature. So, let's get into the workflow.
Designer Mojan Hosseinan of Valamoj Couture and behind the scenes photographer Sothearith Chum watch the shoot through the viewing windows.
The Timeline of an Underwater Pool Shoot
Day before shoot (5-6 hours): Setup any required backdrops, which hang in the pool. Setup, check, test and position all underwater and studio lights, batteries, camera and strobe connections. Put backup strobes, weights, tools and anything that might be needed during the shoot on the pool edge so no one has to get out of the water to get items needed during the shoot.
Day of shoot (6-8 hours): Models, designers, makeup artists and other crew arrive and prepare. A deep-end shoot requires two extra crewmembers: a safety diver and a camera assistant. I brief makeup artist, confirming waterproof makeup will be used and advise that makeup needs to be extra colorful for underwater work. Then I brief the model, and check the wardrobe. When model is ready we recheck buoyancy and add weights as necessary. Tip: use a small pocket weight belt that can easily be hidden beneath any fabric or have designer sew in a small pocket in the rear of garment to place a soft weight. Always use soft weights to avoid pool damage.
Post shoot (3-4 hours): Break down the set, clean and wash all gear, clean up, fall into bed.
Rod and assistant Zac Araneta discuss the shoot with model Vartuhi Oganesyan
Pool Fashion Photography Tips and Techniques
Lighting: The nice thing about a controlled environment is you can mount your strobes off of your housing. This will give you more control in exposure and creative positioning. With attached strobes exposure will change as you move closer or farther back. Use cheap tripods to mount two or three strobes around the pool, using slave sensors to trigger the flashes in sync. Also consider backlighting: An extra strobe or two allows you to put strobes behind your subject for interesting effects
Wardrobe: Creative wardrobe really makes a shoot. Often I am lucky and the model will have designers who are anxious to get underwater images of their designs. But I have also scoured local fabric stores for colorful pieces to use during experimental shoots. Cheap wigs, masks, and toys are other things that I have bought online are used as props. I even own several mannequins, which are both great props and good for lighting practice when no model is available.
Shallow End Shoot: Make things easy the first time around by shooting in shallow water. This eliminates the need for safety divers and extra crew. As long as the model can just stand up your shoot will go smooth.
"Ballerina." Model: Nikiya Palombi. Camera: PhaseOne 60mp Studio Camera/Nauticam Housing
Working with Models in a Pool
Be a Model: Before you can direct models it is important to see what's it like to see without a mask and control your buoyancy without dive gear. See just how hard it is to float and pose and how long you can easily hold your breath and still stay relaxed while posing.
Do an Orientation: Regardless of a potential model's experience in front of the camera, most don't have basic watermanship skills. You might be surprised that all the skills you take for granted, like clearing your ears, are foreign to anyone other than divers. Even if you only shoot in the shallow end of the pool, teaching the most basic watermanship skills is critical.
Training: As part of the orientation I teach prospective models to breath on a regulator including the safety skills that go along with breathing on compressed air. I always use a hookah reg (a scuba regulator on a long hose attached to a scuba tank) when shooting in the deep end. If a model has to continually surface to breath it is impossible to get the shot. They need to stay down at least 10 minutes while posing and being fed air through the hookah when needed.
Rod, safety diver Amy Golan with hookah reg and model Vartuhi Oganesyan seen from the viewing window
Safety: When I shoot in the deep end or in the ocean, there are always at least two assistants. One is a safety diver whose job is to watch the model and to provide air through the hookah. The second person is both for general safety and as my camera assistant. I do not use a diver with an octopus long hose for safety, as this requires the safety diver to come too close to the model to give them air and will they never get out of the frame in time. I zip tie the regulator portion of the hookah on a long pole so the diver can simply hand it to the model and quickly remove it.
Communication and Planning: I teach basic scuba hand signals to all of the models I work with during their initial orientation. "Ok," "Not Ok," "Up," "Down," and "Share Air" are the primary signals that every model needs to know. The most common mistake is to give the "thumbs up" sign for ok. The share air sign is also essential because they learn to signal the safety diver that they need to breath off the regulator.
Surface and Discuss: Normally we surface every 10 minutes to regroup, talk about the shots, view images on the camera LCD, and make any needed adjustments. This is where the photographer needs both great communication skills and directorial skills. You are the only one who really knows how the images look and it is important to calmly communicate your wishes to your model.
"Ballerina." Model: Nikiya Palombi. Camera: PhaseOne 60mp Studio Camera/Nauticam Housing.
Final Thoughts
While I have made a very dedicated underwater photo studio, it is not necessary to go to these lengths in order to get great images. Start out simple, shoot shallow, use what equipment you have or can borrow, be inspired by other photographers work and just give it a try and see what happens.
"Bubbles and Mask." Model: Taylor Carr. Camera: PhaseOne 60mp Studio Camera/Nauticam Housing
---

About the Author: Rod Klein is a California-based photographer, travel writer and Master Color Printer. He specializes in pool fashion and marine photography. For more of his work or to learn about his custom-built pool studio, visit www.rhkuw.com.
RELATED ARTICLES Apr 27, 2021 9:20 PM
Sandy Queenta
wrote:
<a href="https://megacanabisdispensary.com/product/dime-carts/"> Are you looking for where to order dime carts?</a>
<a href="https://megacanabisdispensary.com/product/exotic-carts/"> Best place to buy exotic carts near me.</a>
<a href="https://megacanabisdispensary.com/product/gold-coast-clear/"> Best gold coast clear online.</a>
<a href="https://megacanabisdispensary.com/product/buy-glo-extracts/"> Ultimate glo extracts.</a>
<a href="https://megacanabisdispensary.com/product/icecapz/"> Where to order icecapz online?</a>
<a href="https://megacanabisdispensary.com/product/jungle-boys-strains/"> Best place to buy jungle boys.</a>
<a href="https://megacanabisdispensary.com/product/king-pen-gelato-500mg/"> Are you looking for king pen gelato?</a>
<a href="https://megacanabisdispensary.com/product/krt-carts/"> Best krt carts near me.</a>
<a href="https://megacanabisdispensary.com/product/lions-breath-carts/"> Best lions breath carts near me.</a>
<a href="https://megacanabisdispensary.com/product/lsd-drug/"> Ultimate lsd drug online.</a>
<a href="https://megacanabisdispensary.com/product/smart-carts/"> Where to buy smart carts online?</a>
<a href="https://megacanabisdispensary.com/product/skyhigh-carts/"> Best skyhigh carts online.</a>
<a href="https://megacanabisdispensary.com/product/smartbud/"> Ultimate smartbuds.</a>
Newsletter
Travel with us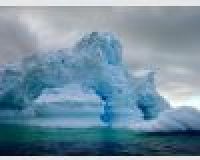 Antarctica
Plan Your Adventure >
Featured Photographer