Articles
Mobula Madness in Baja California
By
Nadia Aly
, January 10, 2021 @ 05:00 AM (EST)
Nadia surrounded by thousands of mobulas on an epic day in Baja California

Perhaps one of the most popular destinations for underwater photography right now is Baja California in Mexico. The area has become famous for its pelagic marine life encounters, and one of its most spectacular and unique attractions is the huge schools of mobula rays that travel through the region every year, providing photography opportunities unlike any other.
Over the past year, witnessing this special aggregation has become even more popular—despite the global pandemic. Although international travel was largely shut down to halt the spread of the coronavirus, Mexico was one of the first destinations to open up again, and diehard ocean lovers immediately traveled to Baja to capture this amazing event.
The aggregations happen twice a year, in different parts of the Baja Peninsula. In 2019, I set out with my good friend Jay Clue to find the best locations along the coast to photograph the rays, and we now have a good understanding of where to find them and when. They start arriving in Baja from the end of April until July. This is when you can potentially see the largest gatherings, with tens of thousands of animals together in close proximity, as I was lucky enough to capture for the images featured in this article.

The immense size of the group that surrounds the boat is clear from above

Flying rays offer just a glimpse of the madness thats awaits below the surface

The images you are looking at were all taken on April 23, 2019 at a secret location that Jay and I found, and now take our clients to annually. After much research, we were confident that it would make a great tour destination away from the tourists of Cabo and La Paz.
The best chance of finding and photographing the rays is at sunrise or sunset, when they are most active and start to jump out of the water like popcorn heating in a microwave. The day I took these images the weather was calm and things had been quiet all morning. We had almost given up when our captain noticed some movement in the water, so we hopped off the boat to investigate and were delighted to find ourselves among the largest gathering of any animal I had ever seen! Thousands of mobulas were circling our group and we spent the next four hours in the water with them, capturing hundreds of epic images.
As time went on, the rays became more and more comfortable with us, allowing us to freedive down and immerse ourselves in the school. To this date, it remains one of the most amazing natural events that I have ever witnessed.

Filling the frame is not a problem when the aggregation is this big!

The group can be so dense that it blocks out the sun's rays and everything goes dark as they pass by

While Cabo and La Paz are normally the two prime destinations where divers now flock to see these rays, as we continue to explore, we keep finding new spots that are less crowded yet just as productive. An added bonus during these gatherings is the chance to see orcas arriving to predate on the rays. We see a marked increase in orca activity in the months of May and early June, so if you are planning on visiting the region, then be sure to consider these months as the best time to do so.
In November and early December, you can also find groups of rays, through Magdalena Bay and into Cabo Pulmo National Park, along with Cabo itself. All those schools tend to be smaller than the earlier gatherings, but we are talking about hundreds of rays instead of thousands so it is still an unforgettable experience. You can even sign up to do night dives with them in La Paz during the month of November.

Hundreds of rays swimming in formation also looks great in black and white

To get good images of the aggregation, some basic but essential rules apply. First of all, you need to be prepared to swim a lot, and if you can hold your breath and use some basic freediving skills, even better. You will often be completely surrounded by animals, so no need to worry about composition as all you can do is shoot into the school and make sure your settings are on point.
The rays move fast, so you will need to shoot at high shutter speeds and use your ISO to increase the exposure if the shots are too dark. As you will fill the entire frame with action, make sure to have an aperture of f/8 or above, so that the corners remain sharp and every one of the mobulas you manage to squeeze into the frame is in focus. Above all else, take a moment to fully appreciate the experience, and enjoy a unique marine life experience unlike any other!

A few rays head to the surface, separating from the school below

Mobula rays approach the camera from all angles

An epic experience that any underwater photographer will never forget

---

Nadia owns the website Scuba Diver Life Expeditions and runs numerous expeditions all over the world. Check out the website if you want more details or would like to join Nadia on her forthcoming trips. To see more of Nadia's awesome images, visit www.nadiaaly.com.
RELATED ARTICLES
Be the first to add a comment to this article.
Newsletter
Travel with us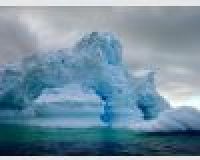 Antarctica
Plan Your Adventure >
Featured Photographer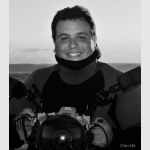 Daniel Botelho
Expert Photographer
Daniel was born at Rio de Janeiro,few steps from Copacabana Beach.Growing with the sea and with the rainforest around, he found in the wildlife photography a mission and work.Photojournalist,he is always trying to go beyond of...